Jul 14 2011 8:50AM GMT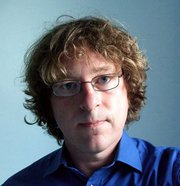 Profile: Antony Adshead
I was forwarded this Caringo white paper recently. It's called Protect Your Data from RAID. It should actually be called Protect Your Data from RAID 5 and 6.
It, rightly I think, attacks the parity-based Raid levels for being increasingly inefficient in large scale deployments and risking data loss because the likelihood of drive failure increases, particularly during a drive rebuild. It also points out the inefficiencies of needing to string many randomly-located blocks together to read large files.
It contrasts these with its Caringo CAStor system, which uses commodity x86 servers and JBODs and an object-based storage system (ie, in which whole file are contiguous instead of scattered blocks) in a mirrored configuration that relies on almost constant replication between mirrors and defragging to optimise file locations. It claims much better file access efficiency for small files and much more efficient drive rebuilds than Raid 5 or 6.
The white paper makes some good points about Raid 5 and 6, but loses its punch as it morphs into a marketing tool.
Oh, and if you don't want to read it, the condensed version is, "Don't use Raid 5 or 6, use CAStor, which is like Raid 1 but with object-based storage."