Feb 22 2012 10:17AM GMT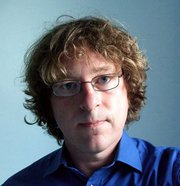 Profile: Antony Adshead
Virtual Sharp makes software that orchestrates the disaster recovery process. The software runs from the DR site and tracks the configuration of virtual machines; vMotions that have taken place; and middleware, application and service dependencies, all via a system of snapshot copies of the components of the primary environment.
Using these snapshots in its "DR sandbox," it can test recovery processes as often as desired, will effect recovery in the correct virtual machine boot order, test processes at the heart of application services and can report on the whole process in metrics understandable by the business.
Currently it's a VMware-only product, but Hyper-V support is planned to follow the hypervisor's R3 release later in 2012.
The reason for speaking to Virtual Sharp was its release this week of ReliableDR 3.0, which introduces features that allow the service to be used by a service provider, including multi-tenancy and Web-based architecture.
It's another product that seems to be either a bet on a very niche market or on a future of all-virtualised server environments. As noted elsewhere this week, server virtualisation is by no means ubiquitous — running at around 35% of servers in the UK in Q3 2011 — so it puzzles me how products like these get a look in at many organisations.
It's not that you can't use Virtual Sharp's product to manage physical servers. It'll help get them back up for you, but it can't guarantee your recovery point objective (RPO). Half the company's claimed customers are in financial services. Presumably none of these are running physical servers — which people tend to do for their most sensitive applications, so I believe — or are happy to manage DR via other methods?
Curious.
Follow me on Twitter: AntonyAdshead