---
September 17, 2019 3:00 PM
Are you planning on heading to the PASS Summit in November 2019 (or just be in Seattle that week because you live there, work there, etc)?  There's stil


RSS Feed

Email a friend
September 9, 2019 3:00 PM
Over the last year Denny Cherry & Associates Consulting been working on creating a new data warehouse for renowned non-profit, the Elizabeth Glaser Pediatric AIDS Foundation.  The data warehouse centralizes patient data from all the counties that the...
---
September 2, 2019 4:00 PM
I love DocuSign. As a person that sends out contracts to clients I have no idea how I'd ever function without DocuSign. I know that it's used by a huge
---
August 26, 2019 4:00 PM
No, not really.  In my mind, you've completed the first step on your journey to the cloud.  The end state that you want to get to eventually is a Platform as
---
August 19, 2019 4:00 PM
The recent announcement that VMware will be available within Azure makes for a really interesting announcement.  It brings a great on-prem solution
---
August 14, 2019 11:17 AM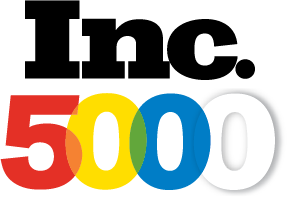 I'm thrilled to announce that Denny Cherry...
---
August 12, 2019 4:00 PM
I'm thrilled to announce that this year the SQL Karaoke party is on as planned. The party this year will be at Cowgirls, Inc.  We have two fantastic returning
---
August 5, 2019 11:00 AM
We've been using Azure for several years now at DCAC. Back when we started in Azure their were no PaaS services for MySQL (there was but it was stupid expensive, and from a third party). When we created VMs we put some in US West and some in US Central. Now that we've been able to move all our web...
---
July 29, 2019 1:00 AM
I'm thrilled to say that this year I'll be delivering two Pre-Cons at the Data Platform Summit in August.  I'll be delivering a session on August 19th, 2019 titled "Azure Infrastructure" as well as a course on...
---
July 23, 2019 5:44 PM
There are people out there that love SQL CLR, and there are people that hate SQL CLR. I have a slightly different opinion, which is that I hate how most people use SQL CL

0 Comments

RSS Feed

Email a friend
---