---
November 12, 2018 4:00 PM
Having the PASS Summit 2019 and Microsoft Ignite both on the same week will be a very interesting problem, to say the least.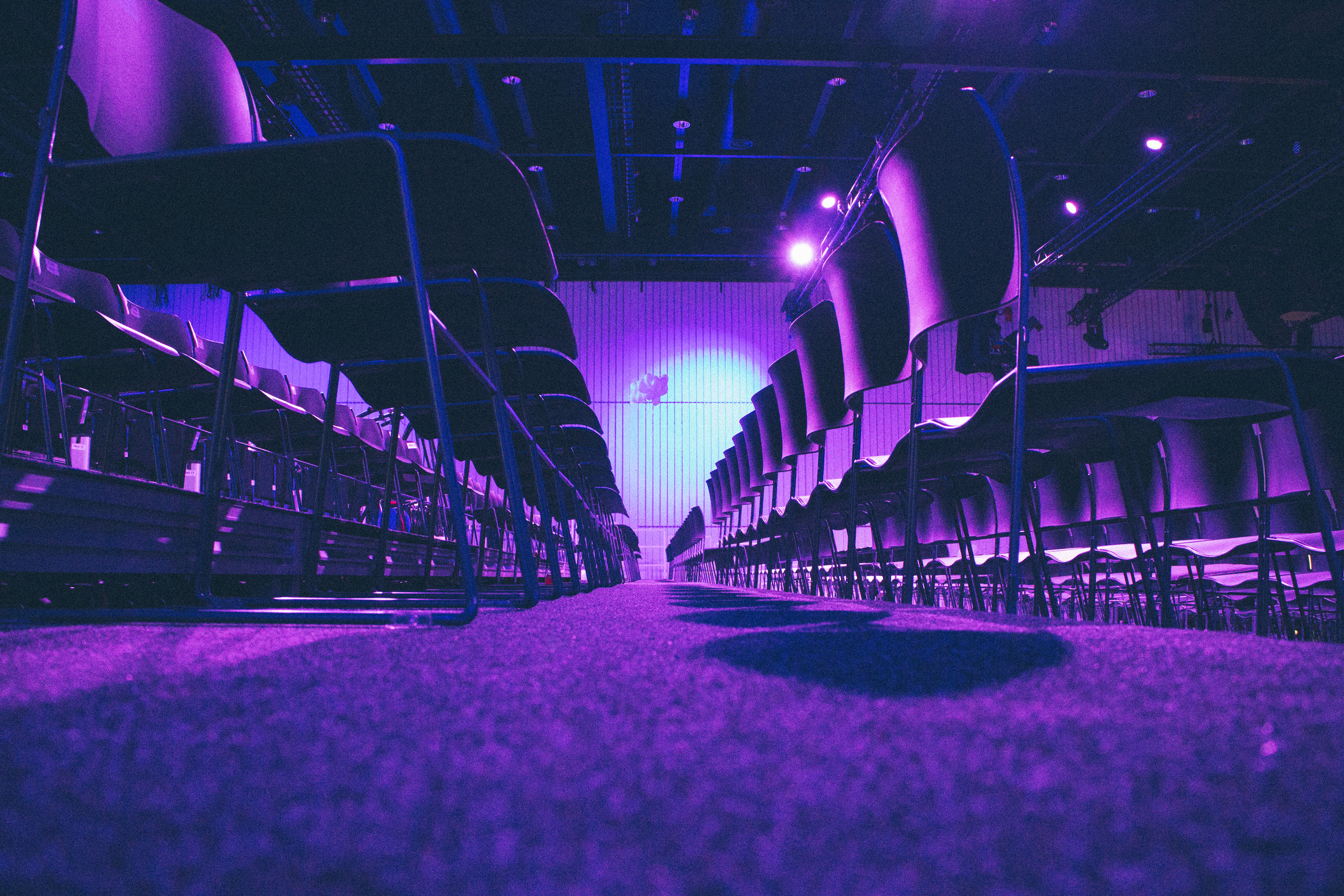 From an attendee perspective, there isn't a lot of crossover between the two conferences. Some people are able to attend both events, but for the most part, there is going to be minimal crossover between the two events.
From a speaker perspective, there is some overlap between the PASS Summit and Microsoft Ignite, because only a few speakers are selected to present at the Microsoft Ignite conference.
From a sponsor and exhibitor perspective, things are going to get a little more interesting.  There is a decent amount of crossover between the vendors when they have a booth at the conferences.  Vendors will probably end up having to pick an event to sponsor and have their teams attend.
This choice is where things will get interesting. While the PASS Summit is about DBAs and Developers, the Microsoft Ignite conference is about everyone in IT, including senior management. This most significant part of IT that Microsoft Ignite focuses on is the fact that IT management has the budget to buy tools. While DBAs and Developers are the ones that have to use tools, management has to decide if they should buy the tool, higher the consultant, etc.
The fact that senior management attends Microsoft Ignite and typically doesn't attend the PASS Summit is going to be a challenge for the PASS Summit when it comes to attracting vendors and sponsors. One of the things that differentiate members of management from DBAs and developers is that management can spend money on tools, consulting, etc. This means that vendors that are deciding between going to the PASS Summit to talk to DBAs and Developers and going to Microsoft Ignite to speak to senior management are going to have a decision to make.
Given that DBAs and Developers typically can't spend money (or they can't spend much money) where members of management have much more money to spend. From a pure business perspective, going to the PASS Summit may end up being a hard decision for companies and people that typically go to both events.
Denny

November 5, 2018 4:00 PM
Maybe. Is the software that you're trying to move to Microsoft's Azure require the use of a SQL Server instance so that you can create jobs, logins, and do
Things like cross-server queries? Are you trying to avoid adding more Virtual Machines (VMs) to be managed in your environment (and a SQL Server Failover Cluster or Availability Group)? If the answer to these questions is "yes" then Managed Instance might not be the right solution for you.
Now granted, you may need to wait until the Performance Tier of Managed Instance is available as the General Purpose tier may not have the power to run the application that you need to set up. If CPU and memory is the only problem that you're running across than merely waiting is all that you have to do.
Managed Instance is like everything else in Azure, it may or may not be the correct solution to solve the problem at hand, but it might be.
Denny
---
October 29, 2018 4:00 PM
As a consultant, my clients must be able to trust me with confidential data. If my clients can't trust me, then my business is gone. I sign contracts will all of my clients, which nearly always include non-disclosure agreements. But those NDAs simply say that I wouldn't do something and if I do then my client's get $X from me.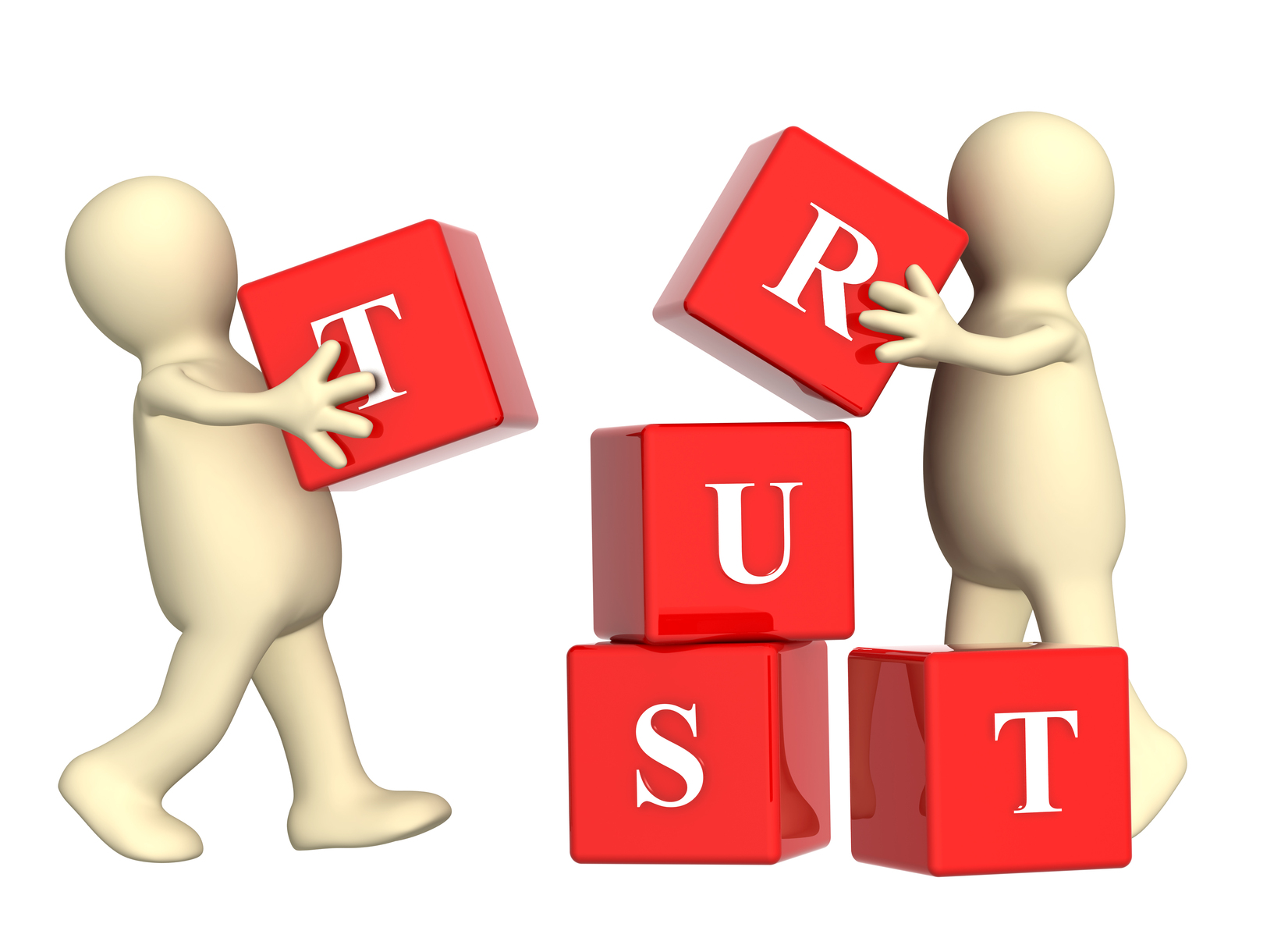 But what if these contracts don't exist for some reason? Maybe I'm at a conference, and someone asks me to look over their shoulder and give my opinion on an error message they receive. Legally I can talk about anything I see, and there's no redress that the company would have because I have no contracts with them. However, I wouldn't tell anyone about what I saw on your laptop screen, whether I have a contract with a company or not, because that's the kind of person or consultant that I am.
Bringing in a consultant that has shared confidential information, even if they weren't the one that originally saw the confidential information, would worry me a lot. What's to say that they wouldn't share your confidential information? Would your contract and/or non-disclosure agreement be enough to make sure that they don't share your confidential information? What would you do at that point to ensure that your confidential information stayed confidential?
Having a consultant that would share your private data, even if they don't have a contract to protect that data, probably isn't someone that you want to keep around as your consultant.
Something to think about.
Denny

---
October 22, 2018 4:00 PM
Making the jump from being an employee somewhere to being an independent consultant is a massive change for someone to make. And most of us that have made this jump have had to do it blindly trying to figure it out along the way.  My goal of this post is to go through the business stuff that I went through setting up a consulting company so that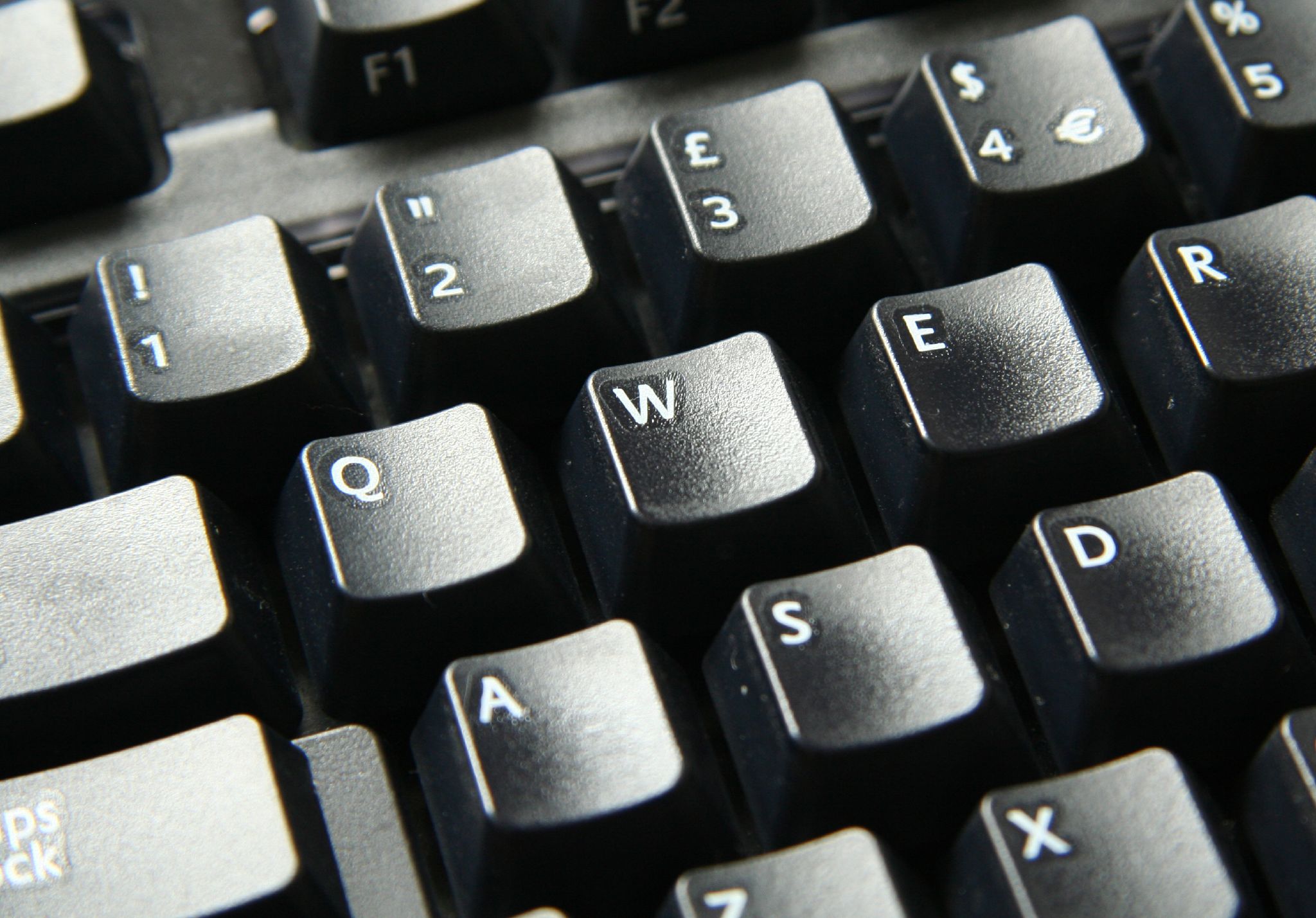 others that are following in my path don't need to hit any speedbumps on this transition.
Before I start, keep in mind that I'm not a lawyer or an accountant. Anything you see here should be checked with a lawyer to see if these are the laws in your area and to ensure that you follow your local tax law and any laws in place.
Do I need a company?
Technically no.  You can consult under your name instead of creating an actual company.  However many clients may be leery of signing up a consultant that isn't a company. A company can also provide you with a tax and lawsuit shield. With a company, your clients are signing your company to do work for it, and you are just an employee of the company. If something goes wrong, the client needs someone to sue.  When you have a company, they sue the company; if you don't have a company, then they sue you. Without the company there you risk your home, your spouse's earnings, etc. Unless you set up a company, you also can't set up a business checking account, or have employees, etc.
With a company, there could be tax implications involved as there are multiple ways of filing taxes (I'm focusing on America here).  One option is to file your company profits and looses against the personal taxes. The other option is to file your company profiles and losses separately on the companies own taxes. There are pros and cons to each method depending on how much profit you make each year, and if you want that on your personal taxes or not.  The one thing to remember about business taxes which are few differences from personal taxes, companies are only taxes on the profit the earned by the end of the year, where people are taxes are the revenue earning throughout the year.
Setting up a company
If you decide to set up a company, then you can either set it up yourself or use a service to set up the company. I know that when I setup DCAC I used LegalZoom (they may not be able to do paperwork in your state or country, check with them) to do the paperwork and set everything up for me.  You can do all the paperwork your self, but it's much easier to let them do it, then they can send you the final paperwork for a signature, and you send it to the state.
In the US, once the paperwork is approved by the state, you'll need to register with the IRS as well. If you're using LegalZoom they'll do this for you; otherwise, you'll need to do this yourself. You need to do this so you can pay taxes on profits, get insurance, get clients, etc. So all this needs to be finished before you sign contracts.
If you don't go the company route, you can set up a company later when it makes sense. However, your clients will need to sign new contracts as their original contract is with you, not the company.
Do I have to have insurance? What insurance do I need?
Again, technically no you don't have to have insurance. But you're crazy not to.  At the minimum, you'll want what's called E&O Insurance which stands for Errors and Omissions insurance. E&O insurance covers you if you screw up at a customer and the customer loses money because of it. Depending on what you do this insurance can be pretty cheap to purchase.  You'll also want a General Liability policy (or a Business Owners policy which will include your GL polity), especially if you go onsite. A General Liability policy will cover you if someone trips over your laptop bag while at the client's office (check your policy terms).  You'll probably want a couple of million dollars for the payout for each policy. Some clients will wish to have specific amounts and specific riders so that you may be making changes to these based on client need.
If you have to drive to the client's office, you may need to have a rider on your car insurance. You may need workers comp insurance (even though as the owner of the company you can't use it).  All of these requirements will depend on your state and country, so some research on what will be needed in your area is key here.
Invoicing People
If everything goes according to plan, you'll need to invoice clients after each project, or monthly whatever your agreement with them is.  You can do this in Excel, or Google Sheets, etc. but I wouldn't recommend it.  All of the online tools for managing clients are pretty horrible, but QuickBooks is pretty usable and pretty cheap. It will let you send out invoices to clients, and more importantly, spit out the reports at the end of the year that you need for taxes.  The biggest deciding factor about what tool you use to record money in and out (that's what invoices are after all) is what does your account what you to use.  Use that.
Tracking your time
You'll need some way to track time so you can bill clients. QuickBooks includes a time tracking option if you use the expensive version of it (at least there were two versions when I signed up).  This can be good, but costly if you hire people to work for you as you have to pay for each employee to access the QuickBooks site.  There's a couple of WordPress plugins that will do this for free.  When I started doing IT Consulting, there weren't any available, so I wrote my own, which you can find here.  The nice thing about WordPress plugins is that they are free (they may cost money if you are using a paid plugin) where QuickBooks, or SharePoint apps, etc. all cost money.
Email and Calendering
You'll want some sort of business email and calendaring solution.  Google offers a pretty good email solution, but their Calendering solution is a joke.  Meeting requests aren't quite right, and there's no integration to Outlook.  Most clients have Exchange (or Office 365) because it gives your Enterprise-class email services without having to manage everything yourself.  I know that DCAC used Google for a while when we started, but we moved from Google to Office 365 pretty quickly, and we've been happy on Office 365 and never looked back.
Do I need to hire a lawyer
Yes, end of story.
Your lawyer is worth their weight in gold. You'll want a lawyer to review your contracts before you and the client sign them. Your insurance will probably require that a lawyer reviews deals before they are approved.  You can also bring anything that you need to, to the lawyer to make sure that everything is done legally.  Keep in mind that you're probably paying the lawyer by the hour, so only take what makes sense to them.
Do I need to hire an accountant
Probably. The first year or two you can probably do your taxes, but it's not worth the headache. Assuming you're using QuickBooks (or whatever they prefer), you shouldn't need very much of their time each year to do your taxes. You'll need to review everything that you've spend and earned to ensure that it's in the correct category for the accountant before they can begin their work.  Some accounts will be a reseller of your accounting package; this can save you a decent percentage on the accounting package you have to pay them each month instead of the accounting company.
Signing documents on the road
You'll want some way to digitally sign documents, send tax forms to clients, etc. We use DocuSign for all those features, but there are other options out there.  These sound like something you don't need, but you'd be amazed by the amount of paperwork that piles up and this way you don't have to bother signing anything as everything is online.
Personally, I can tell you that it's been years since I've had to actually print and sign a contract or SOW for a client.
Do I need another bank account?
If you set up a company (see above) then yes. You can't deposit company many into your personal checking account, so you have to set up a business checking account. That said, business checking accounts will cost you money every month, and you may need to have your business accounts at a different bank than your personal accounts. Some banks are better for personal accounts, and others are better for business accounts.  DCAC, for example, has our business accounts at Bank of America as they are primarily a business bank. They offer the company a nice set of features for what the account costs and they have pretty reasonably priced payroll services for everyone.  You'll probably want the payroll services they offer as they handle all the taxes, direct depositing the payroll into your personal account, and should connect to your invoicing system so the cost of having an employee (you) can be listed as an expense correctly.  Your account (see above) may offer payroll services, so check with them on this as well.
Should I set up a website and marketing?
You'll want to set up a website.  Someone to help you with marketing is probably something that can wait.  You'll want a domain name that it short and memorable, that's why we want with dcac.co. It's short, and the website name is the companies initials.
Your primary method of advertising at the beginning will be your blog. Make sure that you blog regularly so that people always remember who you are.  If you decide you use graphics in your blog posts, make sure that you have a license to use the images.  There are lots of ways to get a license to use images.  There are services with flat out sell images that you can use, or you can use a free service like Flickr, make sure that you only use images with are available for commercial use. The last thing you need is a lawsuit for using images you shouldn't be using.
I think this is everything
I think I covered all the stuff that I went through setting up DCAC back in the day.  I've seen several people who have made the jump recently into consulting without thinking about some or all of these items, and that's a decision that could bite them later (but I hope that it doesn't).  If I think of other things, I'll update the post or post again. If you have stuff I have forgotten, put it in the comments below.
Denny

---
October 15, 2018 4:00 PM
It's with great fanfare that I'm able to announce our PASS Summit 2018 Speaker Idol Judges. Our judges this year are folks we've had as judges before, and I'm thrilled that they've all agreed to be judges of all four speaker idol events.
Our Judges this year are: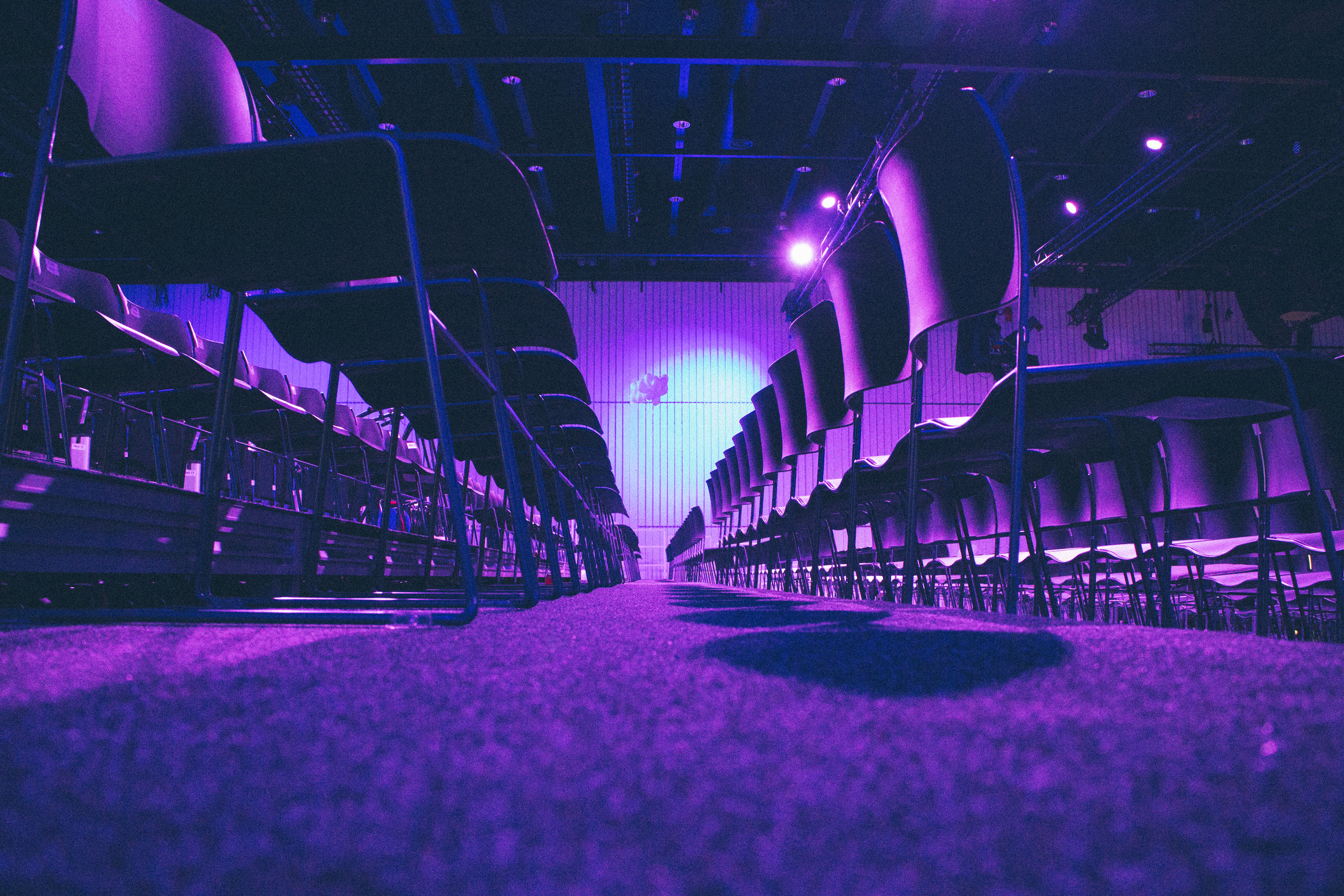 Allan Hirt
Joey D'Antoni
Kendra Little
Mark Simms
All of our judges are seasons speakers who have spoken in front of audiences large and small.  I know that I'm personally grateful to all the judges for taking on the hardest job at the PASS Summit that there is.
Denny

---
October 8, 2018 4:00 PM
Disaster Recovery
Normally large companies invest in Business Continuity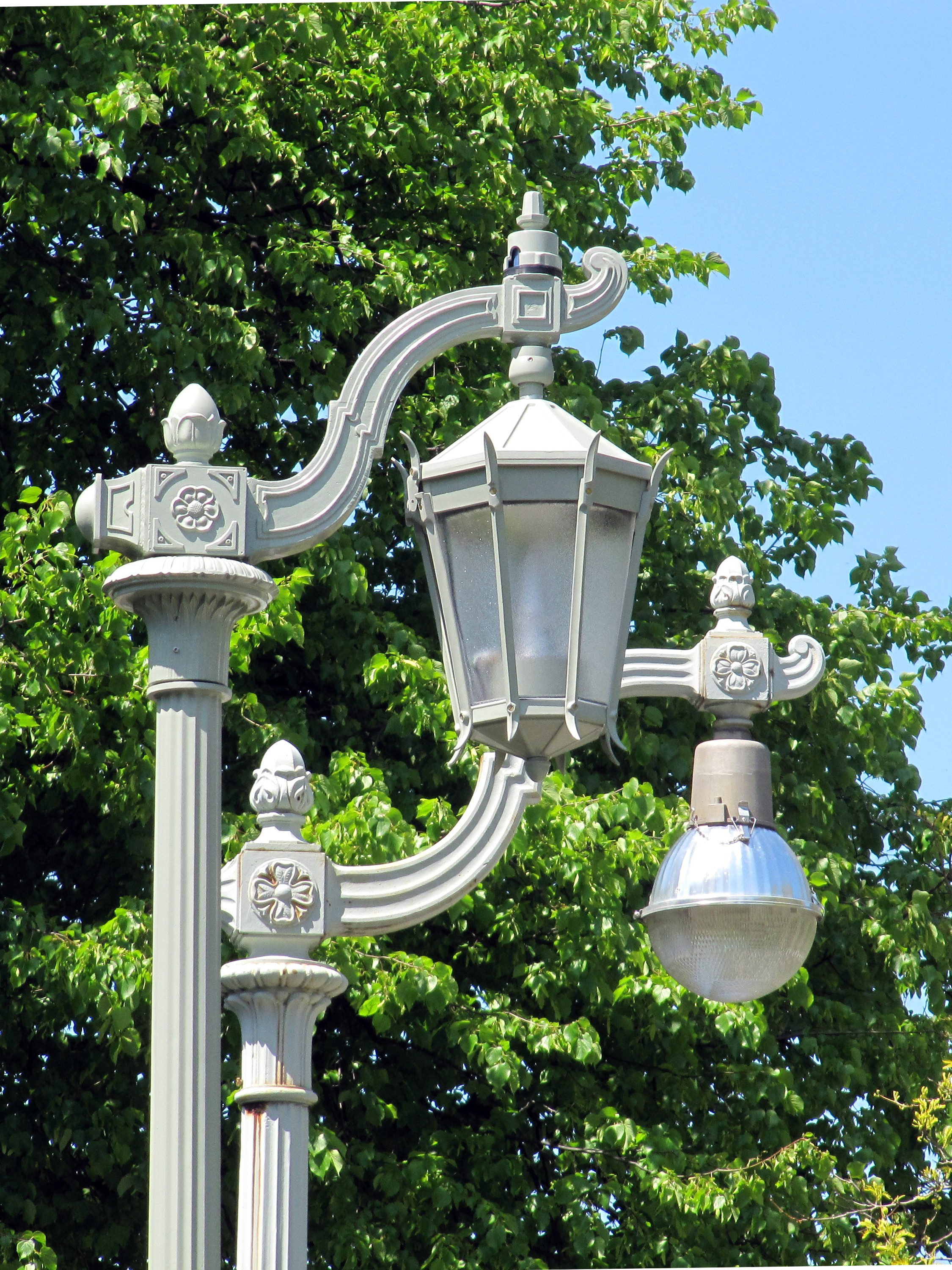 (BC) sites, hardware, and people to keep companies up and running in the event of a disaster. But what happens when your working with a small company and the CEO is suddenly unavailable for 2-3 months because of a medical emergency or other disaster? Small companies don't have BC plans. In some cases the CEO has to be available to do lots of tasks that would regularly be done by HR department might deal with such as running payroll, setting up new employees, health insurance, etc. Denny Cherry & Associates Consulting had this exact issue in October 2017.
With about three days notice towards the middle of October (right before a trip to a client, two conferences and a SQL Saturday) I had emergency surgery. DCAC had a new member of the team who would be starting of November 1st, 2017 (John) during the PASS summit and suddenly the guy who had to do all the setup (not to mention run payroll) wasn't going to be availabile for an unknown amount of time.
Thankfully there were a few days between finding out I need surgery and the actual surgery, so I was able to work John and the insurance broker to get John setup with health insurance, and get payroll setup for John as well.
All this happened just after I had already run payroll and the regular checks came out on the 15th of October as expected. After my surgery, there was a new problem. Kris (my wife and business partner) only had a couple of hours a day that I was useful because of the medication I was on directly after surgery. As the end of the month approached, processing payroll became an issue. What ended up happening in that I walked Kris through the process. She already had a login that could get to the payroll site, but she hadn't ever had to process the payroll before, so this would be a first for her. I was able to walk her through the process then I was done for the day.
After recovery was on the way, this process (or lack of process as it were) brought up a good point; Kris didn't know everything that I had to deal with to keep everything running. If I (or any person that runs a company) had had a more immediate emergency then payroll might not have happened on time (which can lead to lots of other problems both legal and for everyone the works for the company), the company might not have been ready for our new team member to start.
All of this goes to show DR (or BC as it's known for people) isn't just something that large companies need to setup and plan for. Even smaller companies need to have a plan so that if something critical happens, the company can keep functioning. Some of the conversations around this aren't pleasant, and they can be downright scary, but they need to happen.
Larger companies need to plan for this as well, and not just if the call center has to close for three months. What happens with the HR person, or the buyer, or the person who handles payroll, or the CEO is out of 2-3 months? Can the company keep running and doing all the internal and external things that it need to do in order to meet it's obligations to the team?
Thankfully we were able to meet all our obligations to the team, and everyone kept going what they needed to do in order to keep everything goes. We found some flaws in our process, but they were things that everyone could work around and we did. Now we just need to make sure that everyone knows how to handle things if there is another problem (and stay healthy so that hopefully this doesn't happen again).
Denny

---
October 1, 2018 4:00 PM
My precon session at the PASS Summit 2018 titled "SQL Server Security" is scheduled for November 5th, 2018 in Seattle, Washington at the Seattle Convention Center.  Seats for my session at selling fast, and if you're thinking of attending you'll want to get your ticket to this great session soon.
During this full day Precon, we will review a variety of ways to secure your SQL Server databases and data from attack. In this session, we will discuss proper network designs, recommended firewall configurations, and physical security options. We will also review data encryption options, password protection options, using contained databases, and Always On Availability Groups security.
If this session interests you, you'll want to sign up now as seats may run out (I have no idea which room the PASS Summit plans on putting my precon in).
Denny

---
September 24, 2018 2:00 PM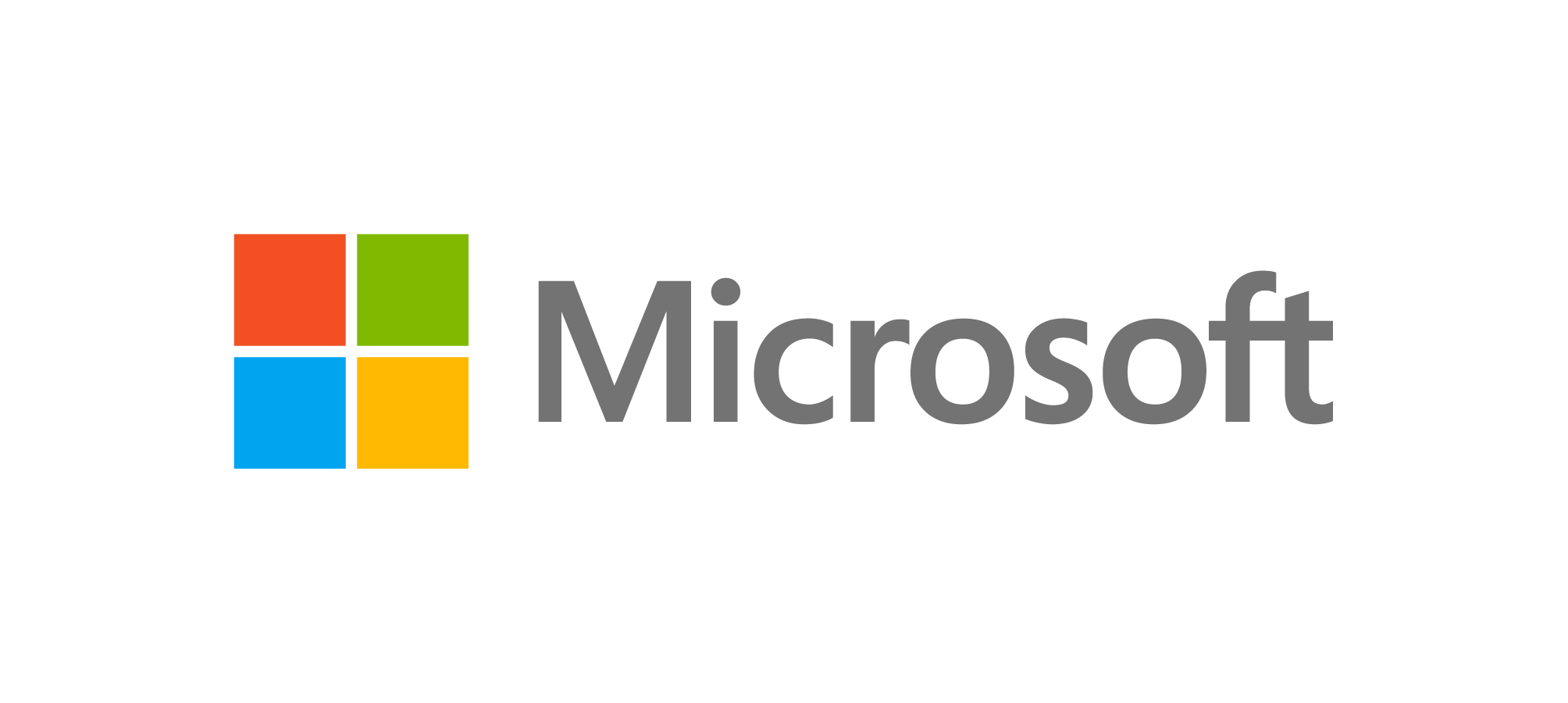 Today starts the Microsoft Ignite conference. Like we are used to seeing at a Microsoft conference, Microsoft had a lot of announcements during the Ignite Keynote today.
SQL Server
Probably the most significant announcement for the Microsoft data platform user is the new preview version of SQL Server 2019 that's now available.  This new version is bringing big data capabilities with this new release. You can ingest, store and analyze vast amounts of data with a built-in Spark and Hadoop distributed file system. And new connectors let you query databases like Oracle, Teradata, and MongoDB directly from SQL Server, breaking down data silos for faster insights.
Azure SQL DB
On the Azure Data Platform side of the world, we have the announcement that Azure SQL DB now supports databases up to 100 TB in size using the Hyperscale feature of Azure SQL DB which you'll see coming on October 1st, 2018.  Hyperscale is an excellent move for customers, as many customers were blocked by the fact that they couldn't move the database to Azure SQL DB simple because of size; and this limit is going away in just a few short days.
Along with the legacy database platform, we have Managed Instance which was in Public Preview.  The fact is that it is in preview is no-more; Managed Instance is being released in General Availability starting on October 1st, 2018.  Managed Instance will make migrations to Azure much more accessible for many clients that need support for a SQL Server instance because of features that aren't available in Azure SQL DB. Managed Instance will bridge this gap for customers giving customers basically full SQL Server functionality within a PaaS service.
In the Azure SQL DB space, we see new features for optimization of query performance getting released to General Availability.  These features include three new features called row mode: memory grant feedback, approximate query processing, and table variable deferred compilation. With minimal effort, these features can collectively optimize your memory usage and improve overall query performance.
Azure SQL DW
Azure SQL DW isn't being left out of the new feature party. Azure SQL DW is getting a new lower pricing tier to allow more companies to get into Azure SQL DW without the high cost of entry that we used to have.  The new pricing tier gives customers all the scalability and functionality that they are expecting from Azure SQL DB without having to commit as much money to the process.
Cosmos DB
On top of these pretty impressive announcements, there's a significant new feature for Cosmos DB as well; Multi-Master writes.  While this feature has been in preview since Build, not everyone has been aware of the new feature. The Cosmos DB landscape changes as multi-master write enters General Availability allowing developers to build applications which even more availability and scalability.
Azure Stack
If you have deployed Azure Stack and you were worried about being left out of the Microsoft Ignite announcements, I can put your mind at ease.  Azure Stack doesn't include support to expand your environment; which leaves companies with no ability to grow. This limitation changes as your Azure Stack environment can now be increased to up to 16 nodes.  The hardware still needs to be purchased from an approved vendor such as Cisco, Dell, HPE, etc.
Windows 2019
Windows 2019 will be entering Global Availability in October 2018.  This new release of Windows Server introduces a ton of features in its own right.  This version of Windows Server increases security over prior versions as well an creating an easier path to a hybrid environment between on-premises environments and the Microsoft Azure environment.
Azure Disks
One of the most significant announcements is in the Azure Space.  Microsoft is introducing the new Ultra-SSD performance tier for hosting storage in Azure.  This new performance tier will provide VMs and workloads with every more performance than is available today in the premium tier of Azure Storage.
Been stored from moving to Azure because Managed Disks didn't support big enough disks? That isn't going to be a problem anymore as Microsoft has released larger Managed Disk capacity tiers allowing you to have 8TB, 16TB and 32TB size drives.  Using these new storage sizes, you have to potential to add up to 2PB of space to a single Azure Virtual Machine.  If you have a space concern moving to Azure, that concern should be gone.  While this feature is currently in Public Preview, I'm sure that'll it'll become generally available soon.
Azure Files
Microsoft has improved the Azure Files feature of Azure Storage as well. Up to today, Azure Files was only available on storage accounts which are set up on Standard Storage.  Starting today, customers will see Azure Files is available for storage accounts which are built on Premium Storage as this feature is entering Public Preview.
There's More
There's a ton of new features available in Azure, SQL DB, Windows, the Developer Experience, and more. I only touched the surface of what was released today.  Check out the Microsoft documentation and the other Ignite sessions for more information on what else was released.
Denny

---
September 18, 2018 4:27 PM
Today is the day that I have the privilege of announcing the PASS Summit 2018 Speaker Idol contestants.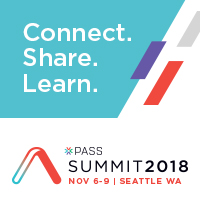 The contestants have been grouped into three groups, with each of groups presenting on either Wednesday, Thursday or Friday.
The groups that we have for the PASS Summit 2018 this year are:
Wednesday (4:45 PM)
Heidi Hasting
Ameena Lalani
Christopher Wolff
Dennes Torres de Oliveira
Thursday (4:45 PM)
Leslie Andrews
Janusz Rokicki
Michael Johnson
Paresh Motiwala
Friday (11:15 AM)
Randolph West
Peter Shore
James Donahoe
Rob Volk
The winners of these three days will then be presenting again in the finals on Friday afternoon at 3:30 pm along with one runner-up.  Each of these 12 attendees to going to get some great feedback from our panel of judges (which I'll announce later).
I wish everyone luck, and all see you at the PASS Summit.
Denny
---
September 10, 2018 4:00 PM
Disaster Recovery
If you work in IT, you probably heard about the disaster that Azure had last week with their South Central US (Texas) region. This outage has been a significant problem for a lot of customers, as well as to Microsoft.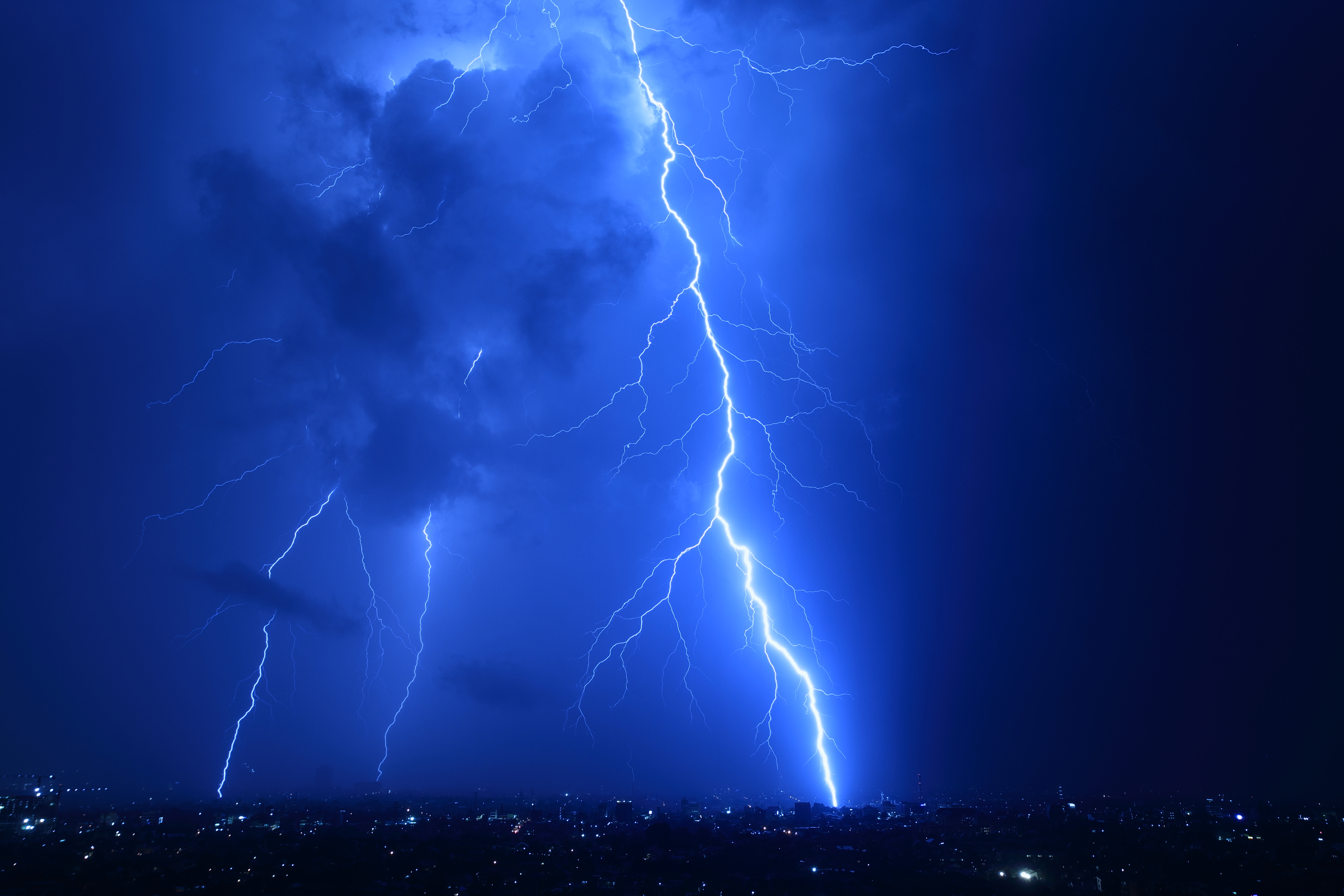 When it comes to having a high availability or disaster recovery plan in place, they become vital very quickly.  Based on what we know so far, this started with a lightning strike. A lightning strike wasn't exactly something that could be planned for or could have detected in advance. Because we couldn't prepare for the problem, all we could do is react. Reacting to an issue like this requires planning. That planning is a High Availity or Disaster Recovery plan.
On social media, I see questions like, shouldn't Microsoft be doing High Availability and Disaster Recovery for you if you are in Azure? My answer to that is a resounding no.
High Availability
High Availability would only be useful for a full building failure like Microsoft Azure had, if it was set up recently using Zones. The High Availability would only be successful because a single building was taken offline due to the lightning strike.  The outage only impacted VMs, and not entirely. The outage leads me to assume that PaaS services were able to stay online because the PaaS services are set up to use Zones within Azure. If VMs aren't set up in Zones, then the services that they provide have no guarantee that they would stay online.
If you've told customers that Azure VMs will be staying up, without building High Availability into the design, then you've told the customer something that simply isn't true.
Disaster Recovery
Disaster Recovery isn't included in any service that Microsoft offers unless you pay for it, and even still Disaster Recovery planning is only available on a couple of services that Microsoft provides. As Microsoft doesn't offer Disaster Recovery on most of the services, this means that you need to plan for your Disaster Recovery needs yourself.
Yes, Disaster Recovery planning costs money, I get that. These costs might be hard for a company to swallow, but how long can the company last if the services that it depends on are offline. Can your company last for a day or two with customers getting no response to your website? These customers might assume that you're gone out of business and use a competitors service instead of yours. That might mean that money is lost, not just now but in the future.
Disaster Recovery doesn't have to be a full disaster recovery environment. You may be able to get away with restoring backups to get the website back up and running.  You might be able to get away with a small part of your environment being set up for Disaster Recovery. You might need a full Disaster Recovery environment setup. It all depends on what your specific business needs and what you can afford.
All Clouds Can Fail
If your applications aren't in Azure, or Amazon's AWS service, or Google Cloud you aren't immune to this problem. If you have a server at the office that hosts the application that runs your business, what happens if a lightning strike happens to your building and the server you have stopped working? Will your business survive?  What are the plans if this happens? If you don't have this plans, or you need to review these plans, we can help, you need to reach out to us, and we'll see what we can do to help you out, including what kind of High Availability and Disaster Recovery plan is right for you.
Yes, High Availability and Disaster Recovery is expensive, or it can be. But when the time comes, it's costly not to have High Availability and Disaster Recovery.
Denny

---