---
November 30, 2015 8:23 PM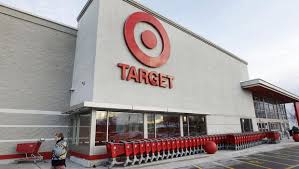 Today is "Cyber Monday", the artificial "holiday" that stores have decided to...
---
November 21, 2015 12:06 AM
SQL Server
This week I've found some great things for you to read. These are a few of my favorites that I've found this week.
---
November 18, 2015 2:00 PM
Indexes
,
SQL Server
,
SQL Server Indexes
"I Don't Want To Create Indexes Because It Will Slow Down My Application." I hear that argument all the time from software developers at clients when I tell them that we need to create indexes. This is usually followed up by "If we add indexes it will slow down the INSERT, UPDATE and DELETE...
---
November 11, 2015 4:00 PM
Data Tables
,
SQL Server
,
SQL Server tables
,
TempDB
,
Temporary files
Indexes are good, except when they aren't. Everything that you do in SQL Server has trade offs. Usually those tradeoffs are easy to see, unless they aren't. Indexes are generally a good thing. They make performance of queries within the database engine go faster, often a lot faster. Indexes on...
---
November 5, 2015 11:55 PM
IT conferences and events
,
SQL Server
We have done our raffle for the PASS 2015 Consultants Corner prize, which is a $1000 Amazon gift card. Our winner this year is ... David Sun from MasterCard. (We actually did the drawing a few days ago, but being that David works for a large company there was a lot of checking to be done...
---
November 4, 2015 4:00 PM
Azure
,
PowerShell cmdlets
,
PowerShell Scripts
,
SQL Server
,
Windows Azure
,
Windows PowerShell
Recently I was doing some work for a client moving some vDisks from standard storage to premium storage. Overall it was a pretty easy migration to do, just requiring a little PowerShell to make it all happen. The part that made it hard to get done is that the PowerShell parameters for file...
---