---
July 24, 2019 8:20 PM
Salesforce recently joined the Linux Foundation's Continuous Delivery Foundation to help grow the CI/CD ecosystem. This move seems to have gone unnoticed by many, but two things stood out to me about it. I wasn't aware that Salesforce had its own DevOps tool,


RSS Feed

Email a friend
May 25, 2019 12:45 AM
GitHub has created a way to empower and financially compensate open source developers, and it could reshape the open source software development model – for better or worse. The version control service provider's GitHub Sponsors service, unveiled at the company's Satellite conference in Berlin...
---
October 4, 2018 8:59 AM
Although low-code software development platforms are a hot area of software development, many pro developers and enterprise development shops eschew these tools. John Rymer, an analyst at Forrester Research in San Francisco, recently
---
June 5, 2018 8:17 PM
After weeks of speculation and rumor, Microsoft has agreed to acquire GitHub, the hosting service for version control using the Git version control system developed by Linux creator Linus Torvalds, for $7.5 billion. There are various views on why this move may not work, but here are several reasons...
---
May 31, 2018 7:15 PM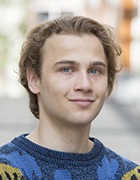 Profile: Ryan Black
Developers, testers and QA professionals all like to fill the seats at software conferences. While there are ways to convince your employer to send you, sometimes travel is just not in...
---
November 28, 2017 5:53 PM
Greg Gomel is an Agile consultant and a veteran of the Coast Guard Reserve. So when he and fellow Agile consultant Ravi Verma were brainstorming earlier this year about what they could do to help military veterans it wasn't surprising their minds turned to Agile software development. "We...
---
October 25, 2017 2:44 PM
When it comes to software testing automation, it seems we all still have a long way to go. A look at a new survey from Logigear looks at the state of your software automation testing framework, and all that surrounds it, and it's easy to understand why everyone struggles. First, just 56% said...
---
September 14, 2017 1:05 PM
Scott McCarty, head of technical product marketing for containers at Red Hat, thinks we all just need to get along, and for that to happen we need to understand each other better. With that in mind he's pulled together a list of 10 tech terms the business side needs to understand. Perhaps you'll...
---
August 4, 2017 2:41 PM
It's hard not to ask the "Is Agile still relevant?" question today. And it's harder to still to hear some of the answers, ranging from straight up "No" to "too much focus on process" to "they're their own worst enemies." That's why, in advance of
---
July 12, 2017 1:59 PM
It's easy to think every organization has DevOps on the corporate brain but in reality, interest in -- and commitment to -- Agile remains high, particularly in the enterprise space. Of course, that doesn't necessarily make it easy to do. And it doesn't mean DevOps isn't having an impact. With...
---