Mar 3 2010 10:07PM GMT

Profile: Colin Steele
St. Patrick's Day is coming up, and to celebrate, I thought I'd take this opportunity to encourage all of our readers to dye their servers green.
No dice? How about this instead: Write a virtualization-themed limerick, and you could win a vSphere training video.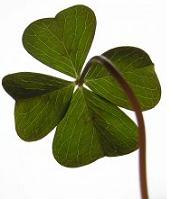 We have a copy of TrainSignal's latest video, "VMware vSphere Pro Series Vol. 1," and a copy of "VMware vSphere Training" as well. If you want one of them, follow these rules:
Write an original limerick about virtualization. If you don't know what a limerick is, click here.
Make sure it's clean, because we're going to publish them.
Email it to me at csteele@techtarget.com, along with your full name and mailing address (in case you win), by Friday, March 12.
On St. Patrick's Day we'll publish the best limericks and choose two winners at random.
"VMware vSphere Pro Series Vol. 1" features 18 lessons from VMware vExperts David Davis, Rick Scherer and Hal Rottenberg. Topics covered include VMware View, the Cisco Nexus 1000V and PowerCLI. "VMware vSphere Training" offers 19 videos on all aspects of vSphere.