Jul 7 2009 7:59PM GMT

Profile: Colin Steele
Tags: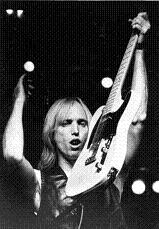 Good news, Virtual Iron customers: In the words of Tom Petty, you don't have to live like a refugee.
VMware is reaching out to Virtual Iron users, following Oracle's decision to kill off the Virtual Iron product line last week. (Oracle acquired Virtual Iron in May.) As my colleague Alex Barrett reports today, VMware is offering Virtual Iron customers 40% off the list price of vSphere and vCenter.
The offer is an apparent attempt to keep Virtual Iron's customers from moving to Oracle VM (which is what Oracle wants them to do). But that raises the question: Why does VMware care?
There are only about 2,000 Virtual Iron customers out there, and Virtual Iron had less than a 2% share of the market. On top of that, Oracle's market share is even smaller, by most estimates.
Even if VMware were to successfully woo all 2,000 Virtual Iron customers, their effect on VMware's market share and profits (especially with this discount) would be minimal. And on the flip side, even if they were all to move to Oracle, Oracle would still be nothing more than a bit player in the market.
VMware clearly sees Larry Ellison's deep pockets as a threat. It's good to recognize that, but letting it become a distraction — like this Virtual Iron discount program — could lead to problems down the line.
And since I got the song in your head, here's Tom Petty and the Heartbreakers with "Refugee":