Feb 5 2010 7:37PM GMT

Profile: Colin Steele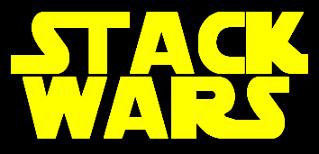 The stack wars are coming! The stack wars are coming!
Our colleagues at SearchOracle.com have some in-depth analysis of the converged hardware/software trend that is sweeping IT. Oracle got into the fray with its Sun acquisition, and now the company's hardware and software portfolio has the potential to really shake things up.
So what does it all mean for virtualization?
Oracle has clearly taken the most aggressive approach. (A $7.4 billion purchase will do that for you.) But VMware and Microsoft are diving in, too. VMware acquired SpringSource and Zimbra, and the market leader has a strong hardware alliance with EMC — its parent company, so no shock there — and Cisco. Meanwhile, Microsoft just inked a $250 million deal with Hewlett-Packard.
The problem for Oracle is, VMware and Microsoft are established in the virtualization market. Oracle is not.
Meanwhile, there's Citrix, which is established in virtualization but doesn't have the hardware portfolio or partnerships to compete in the stack wars.
You see where I'm heading with this?
Maybe Citrix isn't buying into the trend — which might be smart, because a lot of the admins I talk to have serious concerns about buying prepackaged bundles from one vendor or an alliance of vendors.
But if Citrix does want in, Oracle is the natural partner … or acquirer. Sure, the Oracle-Citrix acquisition rumor is an old one that flares up every now and then — most recently last month. But it makes more sense now than ever, given the state of the market.