Oct 11 2010 5:53PM GMT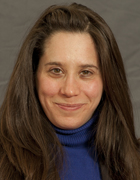 Profile: Lauren Horwitz
Even if this week's VMworld Europe 2010 conference fleshes out further detail on VMware's new vCloud Director offering, IT shops' move to the cloud is a long-term strategy, say users and experts. Given persistent concerns about cloud security, standards and interoperability, and a loss of control, cloud computing still has to prove its mettle to uneasy IT shops.
"The reality is that [cloud computing] still has to win over security concerns," said Scott Newton, ICT systems manager at Jewel & Esk College, as SearchServerVirtualization.com's sister site, SearchVirtualDataCentre.co.UK., reported last week.
Rolled out in September, VMware's v Cloud Director is designed to ease the move to a hybrid cloud. Its aim is to automate the provisioning of virtual machines and networks and enable virtualization administrators to manage multiple data center locations through a single management interface. Still, VMware's cloud offering is only one step — and one that will require additional third-party tools, among other things. Experts continue to urge caution as users consider introducing a cloud to their companies.
"Users shouldn't be scared thinking that they have to deliver a cloud by Tuesday of next week," said Mike Laverick, a virtualization expert and RTFM blogger. "It's a long-term operational model over a five-or 10-year period."
Still and though, attendees are likely to get VMware's cloud message – "virtual roads, actual clouds" — full bore at VMworld Europe, which takes place in Copenhagen, Denmark, Oct. 12-Oct. 14. VMware has several scheduled sessions on cloud and other reruns of the VMworld U.S. conference, which took place in September. But many virtualization professionals are clamoring for more information rather than the broad strokes of VMware's U.S.-based confab.
"At VMworld U.S. there was an awful lot of high-level, C-class … big-picture stuff," Laverick recalled. "I'm hoping VMworld Europe will be more nitty-gritty rather than a kind of rerun of those announcements. I'm hoping to have a lot more labs and vendor sessions to do, because my schedule at VMworld [U.S.] was so packed, I didn't really get to see much of the show."
And for all the news from VMworld Europe, check out SearchVirtualDataCentre.co.UK.