May 23 2008 10:00AM GMT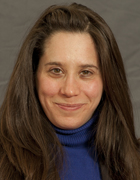 Profile: Lauren Horwitz
This blog post was written by Megan Santosus, Features Writer.
A recent white paper published by Embotics Corp. on the hidden costs of virtual machines (VMs) paints just the kind of picture one might expect from a vendor of VM lifecycle management software. According to the paper, an IT shop with 150 virtual machines will typically spend between $50,000 and $150,000 on VMs that are redundant. Those costs stem from four areas: infrastructure (processing, storage, memory and the like); management systems (backup, change and configuration management, etc.); server software (licenses for operating systems and applications); and administration (labor and training). David Lynch, Embotics' vice president of marketing, said that it's not unusual for customers to discover that half of their VMs are redundant.
Are VMs really sieves leaking that much money?
Todd Monahan, data center manager at Alcatel/Lucent's Ottawa, Ont., facility, (and an Embotics customer, although he didn't talk about his own company's experience), finds the white paper's conclusions on the money, so to speak. Monahan estimates that typical licensing costs incurred by a data center for his size – 500 servers split 50:50 between physical and virtual boxes – to break down per machine as follows: Monitoring, $250 to $300; backup, $600 to $700; and operating system for standard Windows $600 to $700. Add on the application licensing costs that vary widely, and you've got quite a bit more than chump change at stake.
And as for half the number of VMs being unnecessary, that resonates with Monahan as well.
"It's so easy to create VMs when you go through a consolidation exercise," Monahan said. "And because you can't see them, it really becomes an issue of out of sight, out of mind."