---
December 9, 2010 9:26 PM
Video is a very popular marketing medium in the virtualization world. Some vendors use videos to take shots at competitors, like the infamous "Microsoft Mythbusters" video...
---
June 30, 2010 6:32 PM
You know that old joke about the family of tomatoes and the baby that falls behind? You don't? OK then, I'll let Uma Thurman tell it: Sometimes IT...
---
September 3, 2009 6:14 PM
Following Tuesday's VMworld 2009 keynotes and sessions at the Moscone Center in San Francisco, TechTarget's Data Center and Virtualization Media Group hosted an after-party where attendees had a chance to wind down before another full day. If you missed this year's VMworld action (or if you just...
---
September 3, 2009 4:41 PM
---
August 20, 2009 7:24 PM
Eric Siebert should be commended for the blog he wrote today, calling on the major virtualization vendors to "stop bickering with each other ... and work towards...
---
August 11, 2009 5:17 PM
It's now less than three weeks away, and I am really getting excited for VMworld 1979. Oh, I'm sorry. I mean VMworld 2009. You'll have to excuse my confusion. It's just that, ever since VMware announced the band playing the VMworld Party, I've had a little trouble figuring out what year...
---
July 7, 2009 7:59 PM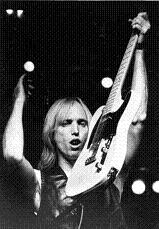 Good news, Virtual Iron customers: In...
---
May 26, 2009 1:42 PM
Have you ever wondered why Microsoft cares so much about server virtualization? After all, it's only a software representation of a physical machine.
Microsoft has been very content over the last nearly 30 years letting the likes of Dell,...
---
May 1, 2009 12:43 PM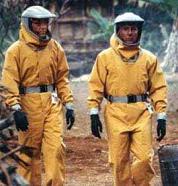 Why virtualize? There are many reasons why it's beneficial to virtualize your environment, but the current
---