---
February 21, 2012 7:04 PM
Symantec Corp. is locked in a court battle with virtual backup vendor Veeam Software over patent infringement, but Veeam customers don't expect the suit to affect them....
January 18, 2012 7:27 PM
One example of the growing criticality of vCenter comes with vSphere 5's Auto Deploy feature. In certain disaster scenarios, its dependency on...
---
August 1, 2011 9:10 PM
The Killers will headline the VMworld 2011 party. Today's announcement of The Killers as the VMworld 2011 party band makes up for several years of lackluster...
---
July 28, 2011 2:08 PM
SMB users of Hyper-V will soon get a new backup alternative. Altaro, which previously focused on desktop-level backups, plans to release software in August it says will be simpler and cheaper than other offerings on the market for Microsoft's hypervisor. The product,
---
May 9, 2011 3:47 PM
Red Hat Enterprise Linux (RHEL) 6 and Red Hat Enterprise Virtualization (RHEV) 2.2 offer some options for memory overcommit, but these features can interfere with one another in some scenarios, according to IBM engineers.
---
April 25, 2011 12:13 PM
VMware has released PXE Manager for vCenter, a new tool that supports automatic PXE boot and patch management for ESXi hosts. PXE Manager for vCenter also lets users automate ESXi host provisioning (both stateless and...
---
April 5, 2011 6:33 PM
Some virtualization pros have been griping about how VMware awards its advanced VMware Certified Design Expert (VCDX) certification, saying the scoring process is not...
---
April 1, 2011 2:08 PM
If this whole CTO-of-VMware thing doesn't work out, Stephen Herrod just might have a future in comedy. Fresh off the heels of his Microsoft Hyper-V joke at the...
---
March 17, 2011 12:23 PM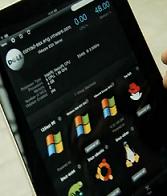 The...
---
February 24, 2011 8:53 PM
Speculation that VMware will support Hyper-V has become reality. A so-called "fling" that lets vCenter manage Hyper-V hosts and virtual machines (VMs) is now available for download on the...
---