---
September 5, 2018 12:05 PM
LAS VEGAS – A large portion of VMware customers face a decision as the end of support for vSphere 5.5 draws near: Risk foregoing commercial support and...
July 17, 2018 7:45 PM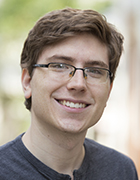 Profile: Nick Moore
VMworld is right around the corner and the 2018 conference promises an exciting mix of keynotes and breakout sessions that cover a variety of emerging and established technologies. Whether you're looking to get a sneak peek at VMware's multi-cloud plans, get updated on vSphere's current...
---
January 27, 2017 4:30 PM
At the beginning of 2016, we asked our panel of experts on the SearchServerVirtualization Advisory Board to gaze into their crystal balls and offer predictions for virtualization trends in 2016. These predictions came hot on the heels of Dell announcing its acquisition of EMC, so it's no surprise...
---
December 19, 2016 4:01 PM

Profile: Ryann Burnett
This was a big year for virtualization products, but that doesn't mean all of them hit home with customers. There were some significant misses, with product limitations disappointing potential buyers before they'd even been released. That being said, those product deliveries that addressed key...
---
June 3, 2016 6:58 PM
In an attempt to close the gap in the race for hypervisor supremacy, Citrix rolled out XenServer 7 in May 2016. The company's latest hypervisor offering boasts new features and a unique security capability that makes it more comparable to VMware and Microsoft. The real question is, does it...
---
March 2, 2016 5:27 PM
The shakeup at VMware continues. The company confirmed this week that COO Carl Eschenbach is leaving for venture capital firm Sequoia Capital. Eschenbach was VMware COO since April 2012 and a 14-year VMware veteran. While the departure of a COO would be a significant move for any company, it...
---
February 12, 2016 7:32 PM
VMware unveiled the latest version of its Virtual SAN software this week, and while the release includes welcome improvements, VMware's marketing message is missing the mark. Virtual SAN 6.2 adds several upgrades that customers will appreciate, though the addition of in-line deduplication and...
---
August 28, 2012 1:33 PM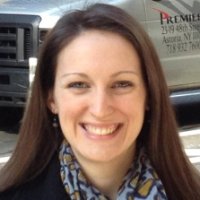 Profile: Alyssa Provazza
Beth Pariseau, Senior News Writer -- As expected, VMware made a grand show of ending the much-reviled vRAM pricing program this week at VMworld 2012 in favor of per-CPU licensing...
---
June 25, 2012 5:04 PM
I've been Livin' on a Prayer that VMware would pick a respectable band for the upcoming VMworld 2012 conference. With INXS and Foreigner headlining previous shows, however, it was hard to
---
March 14, 2012 3:06 PM
This cloud computing commercial with Charles Barkley is very revealing on so many levels.
We learn that the 1993 NBA Most Valuable Player and 1992 Olympic gold medalist doesn't understand the value of moving mission-critical workloads to the cloud. (In his defense, many CIOs and IT...
---