---
July 27, 2011 2:17 PM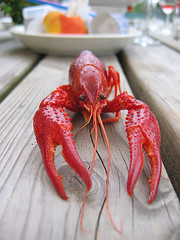 A surprisingly high number of database administrators attended last week's New England VMware User Group meeting in Brunswick, Maine. Maybe they came for the free lobster bake, but more likely, their appearance signaled growing interest in virtualizing tier-one applications.
The VMUG's "What DBAs need to know about virtualization" session had about 25 attendees — more than a similar session I sat in on at last year's VMworld, which is obviously a much bigger show. In Maine, VMware's tier-one database specialist, George Trujillo, talked about how it's easier than ever to virtualize databases, and he shared some tips for getting management on board with such projects.
"I am absolutely swamped going into large companies, showing them how to virtualize their Oracle databases," he said.
The first question, of course, is why virtualize databases? Trujillo said DBAs spend 60% of their time on tasks such as creating new databases, moving data and applications between databases and migrating databases to new environments — all actions that virtualization can simplify, using technologies such as live migration, templates and clones.
July 26, 2011 2:11 PM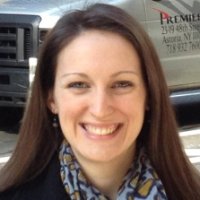 Profile: Alyssa Provazza
VMware is putting together its applications portfolio piece by piece, including Zimbra email and collaboration software. But who's going to use Zimbra?
The most well known Zimbra customer is Comcast, which uses the software for its Internet subscribers' online email. So all those people get a taste, whether they like it or not. And of course, VMware has embraced Zimbra internally.
---
July 22, 2011 9:08 PM
BRUNSWICK, Maine — If vCloud Director is VMware's manager of managers, then vCenter Operations is its monitor of monitors.
VMware attempted to clarify its sometimes-confusing virtualization management strategy at yesterday's New England VMware User Group meeting, highlighting the role of vCenter Operations. The tool, which monitors capacity and performance in virtual and physical infrastructures — but also has some overlap with other VMware products — debuted earlier this year.
Mike DiPetrillo, VMware's chief global architect for cloud, explained that vCenter Operations is meant to augment your existing monitoring tools, not replace them.
---
July 22, 2011 9:15 AM
The adoption of data virtualisation technology is still very low, but many of the organisations that have embraced it are reaping the benefits.
Data virtualisation is an approach to information management that allows businesses to aggregate information from several disparate sources and view the data through a single virtual source. This approach does not just save time and improve efficiency, but it also allows professionals to make informed decisions with access to relevant information just when they need it.
A recent Forrester report, which revealed that the adoption is less than 20%, has identified other benefits of data virtualisation technology, specifically in these areas:
Integration: Data virtualisation helps businesses integrate a variety of data resources to create system-wide views of relevant data for business intelligence purposes.
Data quality: Data virtualisation facilitates better information management and reduces inconsistencies and inaccuracies in data.
Data usage: Data virtualisation helps create subject-oriented data objects accessible through a single source.
---
July 20, 2011 1:18 PM
VMware intends to keep making acquisitions and hiring new employees at its newly expanded campus in Palo Alto, Calif.
That was the word from officials during VMware's quarterly earnings results call Tuesday night. VMware has already added 1,400 new employees this year, mostly through the acquisition of companies such as Mozy and Shavlik.
"Expect us to continue on a rapid M and A and hiring pace," Chief Financial Officer Mark Peek said.
VMware said it has $3.7 billion available to make such acquisitions, and has already spent approximately $600 million on acquisitions and capital costs this year — including $225 million for expanding its Palo Alto campus by 1 million square feet. Further capital expenses for the campus expansion are expected to total $50 million in the second half of 2011.
So what will VMware buy to fill all that square footage?
---
July 14, 2011 8:27 PM
PALO ALTO, Calif. — VMware had several vSphere 5 licensing options on the table before deciding on the new virtual RAM model.
In an interview on the VMware campus yesterday, product marketing execs Tim Stephan and Alberto Farronato discussed some of these other ideas and why the company ultimately rejected them.
One consideration was to completely abstract the licensing from all physical components. (VSphere 5 licenses contain virtual RAM (vRAM) limits, but they are based on physical CPU resources.) But there was a feeling that model would be too revolutionary — and even more upsetting to customers.
I asked if this vRAM/physical CPU model is just a stopgap measure, paving the way for all-virtual licensing in the future. The VMware execs said they couldn't say if it will go that way eventually, but they did say that's how other utilities charge their customers. (Power companies charge by the kilowatt, phone companies charge by the minute, etc.)
VMware also looked at licensing models based on processor size and the amount of physical RAM on a host. The company put the kibosh on those ideas because they charged customers before they even started virtualizing.
---
July 14, 2011 8:02 PM
With the launch of vSphere 5, VMware's ESXi hypervisor has absorbed a number of functions that previously were the sole purview of IT infrastructure partners, especially in data storage. During discussions with TechTarget reporters Wednesday at the company's Palo Alto headquarters, VMware officials addressed this ongoing trend among the company's products, and dropped a few tidbits about the strategy for providing infrastructure services through software going forward.
The trend of absorbing infrastructure functions into the hypervisor has been going on since ESX 2, when VMware introduced its first storage multi-pathing feature. In subsequent releases, vSphere also developed its own virtual switching capabilities; began to offer its own snapshot-based backup with VMware Data Recovery; and build its own virtual firewalls with the vShield product line.
Now, vSphere 5 can now perform its own replication with Site Recovery Manager 5.0 and automate the placement of virtual machines on disk arrays with Profile-Driven Storage and Storage DRS. With vShield 5, VMware added data loss prevention and regulatory compliance features through a new integration with RSA's Data Loss Prevention (DLP) suite. For SMB users, vSphere now offers its own shared storage capabilities with the new virtual storage appliance also announced this week.
So, we asked VMware's execs, how far will the company go in its quest to deliver infrastructure services through the hypervisor? And where will it ultimately draw the line between rolling out its own offerings and leaving advanced infrastructure services to third parties?
---
July 14, 2011 12:17 AM
PALO ALTO, Calif. — At its Worldwide Partner Conference down in Los Angeles this week, Microsoft pushed Hyper-V and its cross-platform management capabilities. The message was clear, if oversimplified: VMware only manages VMware. Microsoft manages VMware, Hyper-V, XenServer and physical workloads.*
So why doesn't VMware offer multi-hypervisor management? CEO Paul Maritz addressed the issue at yesterday's vSphere 5 launch, citing technical hurdles and the cost of engineering such a solution. But Raghu Raghuram, senior vice president and general manager, gave a shorter answer today on the VMware campus: VMware doesn't feel like it has to.
"We have no religion on this," Raghuram said. "If the customer says we need a product to manage Hyper-V, we'll have that product tomorrow."
Despite recent momentum around Hyper-V and all the talk about heterogeneous environments, Raghuram's comments indicate that there are still plenty of VMware-only shops out there, and that VMware doesn't feel very threatened by Microsoft's advances.
*The extent to which System Center manages VMware is up for debate, and some VMware products do have visibility into non-VMware environments.
---
July 13, 2011 2:44 PM
Despite hints in recent months that VMware may follow its competitors into multi-hypervisor management, VMware CEO Paul Maritz said at the vSphere 5 launch event in San Francisco yesterday that the return on engineering investment isn't great enough to warrant such a move.
There have been rumblings in recent months that VMware might be preparing to support Microsoft's Hyper-V after string of commands was found buried in VMware's vSphere 4.1 release that appeared able to detect whether Hyper-V or Xen "guest hypervisors" were present. VMware Labs also released a "fling" called XVP Manager capable of importing Hyper-V VMs into vCenter for basic management and for conversion into vSphere VMs.
With several management products on the market that sit above the hypervisor, Maritz was asked: Why not offer heterogeneous hypervisor management?
"There's a significant technical cost to doing that," Maritz said during a Q&A session following the vSphere 5 announcement. The real integration among disparate hypervisors doesn't occur at the higher levels of management, Maritz said. Rather, "when you're doing the sophisticated things – the Storage DRS, etcetera – that we're talking about… those hypervisors down at the bottom [of the stack] are talking to each other constantly in realtime at very high speed and above all there's extraordinarily high levels of reliability that you need. That stuff just has to work, period."
In addition to technical hurdles to providing higher-level services for multiple hypervisors, VMware's focus on ESXi is also a business decision, he said. "When you start putting other hypervisors in there, now you've increased your test matrix by a factor of three – those 2 million hours of testing now become 6 million hours, or 8 million hours of testing that you have to go through."
And at the end of the day, "customers don't want to spend their time testing this stuff," Maritz said. "[virtual] infrastructure has become like a building – extraordinarily important – if you don't have a building, you can't operate — but it's not going to differentiate you from your competitors."
---
July 12, 2011 10:01 PM
LOS ANGELES — The debut of VMware's controversial new licensing model in vSphere 5 didn't go unnoticed here at Microsoft's Worldwide Partner Conference.
"They are dangerously close to announcing their next vThing as a vTax," said Amy Barzdukas, an executive in Microsoft's Server and Tools Business, in an interview.
Barzdukas also criticized VMware for its approach to high-end features and capabilities, most of which are separate products with separate SKUs. She said Microsoft's approach is to bake such features directly into the platform. For example, the next version of Windows Server will add data-protection capabilities that require nothing more than Hyper-V and a network connection.
"You can essentially do very high-scale replication," Barzdukas said. "No additional license, no additional costs, in just a few clicks."
---