---
September 15, 2008 1:11 PM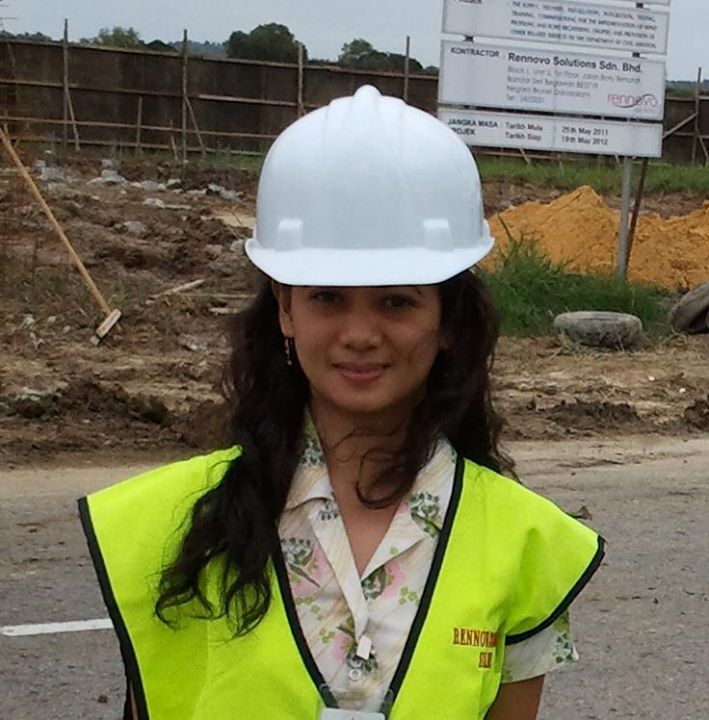 Profile: Rhianajay13
VAlign Software has announced its new VAlign for VMware product at VMworld 2008 in Las Vegas. Tools in VAlign for VMware enable companies that use VMware Infrastructure to more efficiently manage the financial implications of a virtualized infrastructure.
According to VAlign, the new offering constructs a comprehensive virtualization strategy based on core processes that will give a detailed layout of the virtual infrastructure, measure the usage of certain resources and align those resources based on the financial needs of a business.
For more information on VAlign for VMware, you can visit the company's website, VAlignsoftware.com.
September 15, 2008 12:24 PM
I/O virtualization provider 3Leaf Systems made two announcements on the first day of VMworld.
Rather than stick administrators with yet another console, I/O virtualization provider 3Leaf Systems has created a plug-in for VMware VirtualCenter, from which admins can manage their V-8000 Virtual I/O Server, including the creation of virtual network interface cards and host bus adapters. Senior Director of Marketing Rob Reiner says that more than 80% of 3Leaf's customers have VMware VirtualCenter in place.
3Leaf has also certified the use of its software on the industry-standard Hewlett-Packard ProLiant DL380 G5 server, marking the beginning of its evolution from a vendor of hardware appliances to software.
But IT managers who had hoped 3Leaf would announce 10 gigabit Ethernet support will have to wait; for now the V-1000 remains an all-InfiniBand box.
---
September 15, 2008 8:51 AM
Today, Framingham, Mass.-based GlassHouse Technologies, an IT infrastructure consulting and services firm, launched Managed Services for Virtual Environments offerings. The new services are delivered through a management interface that uses virtualization management software from Dallas-based Tek-Tools' Profiler for VMware. This interface gives users visibility, monitoring and reporting capabilities for virtualized IT environments.
GlassHouse developed Managed Services for Virtual Environments based on the company's experience in planning, designing and deploying effective virtualization strategies. GlassHouse noticed the need for more in-depth instruction for customers on how to maintain visibility, measure results and manage data center environments.
The complete Managed Services for Virtual Environments offering will be available later this year.
GlassHouse will showcase the capabilities of the new services at Booth 440 at VMWorld 2008 in Las Vegas Sept. 15-18.
---
September 10, 2008 9:49 AM
Long before virtualization was used to run applications in production, it was used for test and development, quality assurance, training and the like. You could say that those were the applications on which early x86 virtualization platforms cut their teeth.
SkyTap, a virtual lab management software provider has taken things one step further and has told customers to run their labs not just in virtual machines, but in virtual machines (VMs) running in the cloud.
"Highly dynamic environments where you need to quickly build up and tear down environments are a good fit for the cloud," said Steve Brodie, SkyTap chief product and marketing officer. The availability of on-demand, shared resources brings speed, while multi-tenancy makes a cloud-based virtual lab more cost-effective than hosting virtual lab management software in-house, he said.
For example, SkyTap says its customers can get to a cloud-based virtual lab for as little as $500 a month. Surgient, the granddaddy of virtual lab management software, prices its traditional hosted and in-house virtual lab management software starting at $25,000.
Brodie attributes this discrepancy to the fact that Surgient uses a traditional managed hosting model, in which it dedicates physical resources for its individual customers. Setting up new lab management resources is thus expensive, to say nothing of being time-consuming.
Cost aside, SkyTap is announcing a couple of other new features to help grease the wheels of its cloud offering. For one, customers can now run their virtual lab VMs on their VPNs, giving the VMs in their virtual lab access to in-house resources. SkyTap calls this "hybrid cloud computing," and its appeal is simple: "Customers don't want to have [their virtual lab] in house, but they want to feel like it's in-house," Brodie said.
Second, SkyTap has given developers access to a REST-based Web services application programming interface to give developers programmatic control of a virtual SkyTap lab. This way, a SkyTap virtual lab can be integrated into a customer's development environment or learning management system, for example.
On another note, SkyTap confirmed that it will participate in a VMware announcement at VMworld next week. Brodie would not specify what VMware would announce, and certainly not why, but for months now, VMware has been beating the cloud drum.
---
September 10, 2008 7:47 AM
If you are thinking about Microsoft Hyper-V virtualization but aren't sure how it will fare against VMware in your data center, a new tool from Toronto, Ontario-based CiRBA Inc. might help.
This week, CiRBA announced the availability of packaged analysis templates that compare Windows Server 2008 Hyper-V versus VMware-based virtualization.
Using CiRBA's analysis, data centers can examine the suitability of each hypervisor for a given environment, see consolidation ratios, long-term management considerations and financial returns from each platform.
CiRBA's analysis templates for Hyper-V and VMware-based virtualization are driven by specialized Rulesets for each platform in combination with utilization analysis.
The new comparative analysis templates for Hyper-V and VMware essentially provide a vendor-agnostic analysis, data, and organization-specific business and technical constraints to determine the best option for any given environment. Examples of comparison points between the two competitor products include:
*Per-guest resource limits: Hyper-V and VMware offer different per-guest maximum resource configurations, meaning the number of virtual CPUs, memory and network interfaces supported, which could impact compatibility.
*Memory over commit: Hyper-V and VMware differ in their ability to share memory between VMs, making efficiency gains through "over-commitment." This differentiating factor can impact consolidation ratios and infrastructure design.
*Workload mobility: The two technologies differ in their support for the live migration of workloads between physical servers. Hyper-V doesn't offer live migration yet, VMware does (VMotion).
CiRBA customers can access these new analysis features through CiRBA Central, a central repository of analysis rules that allows organizations to stay up to date on the latest best practices in data center optimization. CiRBA Powered Partners will also have access to these rules in order to help guide their clients through the selection of optimal technology for their environment.
For more information on CiRBA's comparative analysis for Hyper-V versus VMware, contact the company.
---
September 9, 2008 11:34 AM
Palo Alto, Calif.-based VMware Inc. expects a record 14,000 attendees at VMworld 2008, the company's fifth annual virtualization conference being held at the Venetian Hotel in Las Vegas starting Sept. 15. Last year's VMworld conference at the Moscone Center in San Francisco housed some 10,000 attendees.
Could it be that the buzz surrounding VMware is so magnificent this year that 30% more people will take flight to Vegas just to learn about virtualization technology? Or is the lure of Las Vegas partially to blame for the increased enthusiasm? Hmmm…
This year's VMworld conference features 300 breakout sessions in seven tracks: Automating the Virtual Data Center; Building Business Continuity and Disaster Recovery; Exploring Technology and Architecture; Planning and Operations in the Data Center; Running Enterprise Applications in Virtual Machines; Virtualization 101; and Virtualizing the Desktop.
There will also be 13 instructor-led and five self-paced labs with around 8,000 lab seats. More than 200 sponsors and exhibitors have supported the conference, including Platinum Sponsors Cisco, Dell, EMC, HP, IBM, Intel, NEC, NetApp and Symantec, all of whom will deliver keynotes.
The keynote I'm most interested in hearing will be from VMware's new president and CEO, Paul Maritz, who replaced company co-founder and president Diane Greene this summer.
According to a VMware press release, "Maritz will look back at virtualization history and ahead to the industry trends that are influencing VMware's future and its solutions. Looking ahead, Maritz sees a future of virtualization expanding from the data center to the desktop and beyond to the cloud."
He will deliver his keynote on Tuesday, Sept. 16, 2008, at 8 a.m. PT, which will also be available via webcast . You can read about his keynote from SearchServerVirtualization.com reporters on our VMworld 2008 coverage page.
I hope Maritz will be willing to field questions after his formal keynote, because with Microsoft Hyper-V nipping at VMware's heels, he really needs to foster confidence in his leadership and vision for the company.
Also keynoting is VMware CTO Dr. Stephen Herrod, on Wednesday, Sept. 17, 2008, at 8 a.m. PT, also available via webcast.
This year's theme is "Virtually anything is possible," and there will be more than 100 customer stories offering insight into how VMware and virtualization have affected data centers. Featured VMware customers include AT&T, Burt's Bees, Chevron, eBay, First American, Nationwide, Qualcomm, Siemens AG, United Bancorp and Whirlpool.
Also, like last year, SearchServerVirtualization.com will announce the Best of VMworld awards for the latest and greatest technologies.
---
September 9, 2008 9:09 AM
Do you use Neterion 10-gigabit Ethernet network interface cards (NIC) in your virtualized servers? If so, you may want to download the latest drivers, because the company has added support for I/O quality of service (IOQoS) and workload prioritization to its firmware.
Even with the full 10 gigabits of bandwidth that 10 GbE cards provide, virtual machines on a server can suffer from poor I/O performance, said Ravi Chalaka, Neterion's VP of marketing. That's because without QoS features, I/O traffic is handled on a first-come, first-serve basis, which in turn puts important workloads on the same footing as less critical ones. Now, with support for IEEE 802.1 P and Q, as well as IETF's IP Type of Server (ToS) standards, an administrator can set workload priority levels and assign minimum bandwidth levels.
Chalaka also stressed Neterion's nonblocking design, which features 16 dedicated silicon channels for I/O traffic to travel across, rather than the single network processing unit (NPU) design of most 10GbE cards. This approach ensures true I/O isolation between workloads, Chalaka said.
The new IOQoS feature is available starting today across Neterion's entire line of NICs, including the Xframe, Xframe II, Xframe e and the latest X3100. Support is limited to VMware ESX environments and will be demonstrated at VMworld next week at booth No. 648.
---
September 9, 2008 9:04 AM
Sun has released version 2.0 of the xVM VirtualBox workstation hypervisor. This major release offers new features including support for 64-bit guest operating systems, an improved GUI console, some performance enhancements, support for VHD disk images as well as some fixed issues from the previous 1.6.6 release.
The installation of version VirtualBox 2.0 is seamless, quick and is still only a small download at 32 MB. The version 2.0 series still lacks the robust native bridged networking offered by VMware products. Further, an upgraded Windows host will lose any bridged network interfaces and will need to be recreated as in prior upgrades of VirtualBox. If you are upgrading a previous version of VirtualBox and used bridged network interfaces, run this command to enumerate your devices:
Here is a previous blog entry about creating network interfaces, which would need to be run again on the new environment. More information on version 2.0 of VirtualBox can be found in the online user manual available on the VirtualBox website.
---
September 4, 2008 9:09 AM
Portsmouth, N.H.-based VKernel has released a beta of the SearchMyVM appliance to allow administrators to make queries of their VMware Virtual Infrastructure 3 (VI3) virtual environment through a browser search-style interface. The SearchMyVM appliance keeps VKernel's tradition of delivering very quick and easy-to-use solutions for managing virtual environments.
I had a chance to download the beta and within two minutes of completing the download I was able to see data being collected. Once the SearchMyVM appliance was connected, making queries was a snap. These queries can be a quick list of the canned queries or you can use the built-in query builder to get specific information for your environment. For example, let's take one of my most frustrating configuration issues with VMotion, the connected optical (CD-ROM) device. Within SearchMyVM, you can determine which VMs have a connected optical drive within the hardware inventory by a simple query. The query below will return the list of VMs in the entire environment that have a connected optical drive:
vm.cdroms.object.cdroms.connected=true
When the query is run, the result is a list of VMs that have a connected media. This VKernel appliance does this one better in that it also returns to you the path in terms of clusters and resource pools. Finding the VM becomes quite easy with the query results. The screen shot below shows this query:
This can save incredible amounts of time in looking for specific log entries, configuration parameters, determining which VMs have snapshots and endless other possibilities. Needless to say, this is a very simple appliance to stand up and can save time in the ongoing administration of a VMware virtualization environment.
This beta release of the SearchMyVM appliance and the upcoming release of the Modeler product at VMworld later this month build a strong portfolio of products for VKernel. The SearchMyVM beta appliance is available for download from the VKernel website.
---
September 3, 2008 11:39 AM
"Google knows everything," said my then 3-year old son Jesse to me one day as I looked up the answer to yet another of his endless stump-the-chump questions. How astute, I thought. And almost true.
It seems Jesse was on to something that several virtualization management providers have clued into of late. Google — or at least search – is a great way to get at just about any kind of information you might be after — including virtual environment configuration information.
That might explain the sudden explosion of search-based virtualization management tools. Splunk Inc., which pioneered the idea of applying traditional search and indexing techniques to IT management data, already has an application targeted at Citrix Systems' XenServer environments and, in the coming days, is set to announce its VMware equivalent. Hyper9, formerly InovaWave, is also planning to show off a search-based virtualization management tool at VMworld before going into beta. Last but not least, today VKernel announced the availability of its free SearchMyVM tool, whose "Google-like" interface enables administrators to ferret out information about their environments, including virtual machines, hosts, clusters, storage, resource pools, files, snapshots, VMware tools, applications and configuration information, to name but a few items.
On paper, the idea of using search to discover IT elements – even virtual ones — makes sense, but part of me wonders whether search is really as effective when trolling log files and configuration data as Google Desktop is at indexing, say, my sundry email messages and Word docs. Obviously, integration with a virtualization platform's application programming interfaces provides visibility into key configuration items, but is that enough? If you've used any of these IT search tools, I'd be interested to hear how useful you found them to be. Comments welcome.
---