---
November 20, 2012 2:29 PM
A new online calculator says VMware's server virtualization software is more expensive than Microsoft's. The surprising source behind the calculator is VMware.
The new calculator's results, highlighted by Microsoft in a gloating blog post, show vSphere 5.1 Enterprise Plus as 19% more expensive than Hyper-V 3.0 with System Center 2012 when running 100 virtual machines (VMs) with an iSCSI SAN. Other configurations, such as running 150 VMs on NAS, also show VMware to be more expensive (by 6% in that particular case).
While embarrassing for VMware, this development is just one tiny part of bickering that has been going on for quite a while. And even these favorable calculator results are not good enough for Microsoft. In last week's blog post, VMware's rival insisted the findings are still off, particularly when the full vCloud Suite is taken into account.
Has anything really changed?
This summer's SearchServerVirtualization.com special report on VMware and Hyper-V pricing and licensing found that the actual overall cost for the two platforms depends heavily on the size of the IT shop and the type of workload being virtualized.
It also found that the story doesn't end there. For one thing, public-facing cost calculators are based on list prices, which enterprises rarely pay, thanks to Microsoft and VMware's deep discounts.
Some shops may find the cost savings enticing enough to swap out one hypervisor for another, but VMware also remains the incumbent vendor in most enterprise shops, and the costs of switching have many users saying Microsoft's savings aren't worth it.
It's also important to remember that VMware and Hyper-V don't match feature for feature, especially with several of Windows Server 2012's Hyper-V advanced features still waiting on System Center Virtual Machine Manager 2012 Service Pack 1 to be put to the test.
VMware has not responded to multiple requests for comment about its online calculator.
Update: VMware published a blog post yesterday called "Flawed Logic Behind Microsoft's Virtualization and Private Cloud Cost Comparisons" which says that in the more common configuration of 128 GB memory server hardware, VMware vSphere remains on par with or cheaper than Hyper-V, and concludes that the Microsoft blog post pointing out the calculator's findings "is yet another attempt to artificially inflate VMware's prices and distract customers from the shortcomings of their own products."
October 30, 2012 3:00 PM
VMware has issued yet another patch – the fourth in the last week — to correct problems in vSphere 5.1. This time, it's for vSphere Replication.
The fix in vSphere Replication 5.1.0.1 is twofold, according to a VMware blog post: correcting installation problems, and allowing the software to actually recover virtual machines at a secondary site when the primary machine is down, disconnected from the network or loses access to storage.
The fix for the recovery feature addresses syncing recent changes to a VM over to the secondary site in the event of a failure. When vSphere Replication 5.1 is used as a standalone product, outside of VMware Site Recovery Manager (SRM) deployments, the sync fails, and so the entire recovery fails, according to a VMware Knowledge Base article.
This fix follows patches issued last Monday that finally allowed compatibility between vSphere 5.1 and VMware View 5.1, as well as compatibility between vCenter Converter Standalone and vSphere 5.1, and then another issued last Thursday which addressed widespread issues with single sign on and custom SSL certificates in vCenter Server.
VMware pros say the number of patches required for this release is unusual.
"5.1 was hugely rushed. Quality was non-existent," said Derek Seaman, a vExpert working for a major telecom, whose blog has been a source for corrections to SSL certificate documentation.
Some partners say the serial nature of these patch releases has only aggravated users' frustration.
"I realize that these were important patches and updates, but a few days' delay and simultaneous release would have been viewed in a better light," said Tim Antonowicz, senior architect at VMware partner Mosaic Technology in Salem, NH. "A coordinated effort, where the patches were bundled into a single release event covering several products, would make much more sense to customers."
---
October 29, 2012 3:18 PM
VMware has released a software update to vCenter Server and a new package of documentation meant to address widespread problems with single sign on and SSL certificates uncovered by users of vSphere 5.1.
However, since the patch was released last Thursday, VMware bloggers who have gone over the release notes with a fine-toothed comb have pointed out some 'gotchas' and open questions pertaining to the purported fix.
Earlier this month, VMware shops were up in arms over problems with the vSphere 5.1 Single Sign-On feature, which is now a required part of vCenter Server 5.1 installation. Problems included failed vCenter services on startup and an inability to login to vCenter Server.
Various failure scenarios and the login issue are resolved issues in vCenter Server 5.1.0a.
But there are also new issues brought up in the release notes that hadn't been publicly documented before, according to a blog post by Maish Saidel-Keesing, a virtualization architect for an Israeli technology company.
These issues include added overhead to the installation process – VMware recommends using an independent installer at this point rather than a simple installer, for example, and requires manually created database users rather than an automatically created ones.
"It is good to see that VMware have fixed some problems with the installation process," wrote Saidel-Keesing. But he's still left asking, "Was the release rushed out – so that these issues were not addressed beforehand?"
Separately, VMware issued a new package of documentation around updating SSL certificates, based largely on a series of blog posts by Derek Seaman, a vExpert at a major telecom company.
Michael Webster, a VMware Certified Design Expert and director of IT Solutions 2000 Ltd., a VMware consultancy based in Auckland, New Zealand, noted in a blog post that there's still a 'gotcha' with SSL certificates in a certain scenario:
when vCenter system is an all in one configuration with everything on the same VM and using a local [Microsoft] SQL Server database. Update Manager will not be able to log into or register with vCenter when the SSL certificates have been changed. This prevents you from updating the SSL certs for Update Manager and Update Manager may no longer work. This does not appear to occur when the MS SQL Server database is remote.
For that reason, Webster says he is recommending that clients place vCenter Server and the SQL Server database on separate VMs, even in small environments.
In the meantime, Webster is building his own utility for SSL certificate management, called vCert Manager, which will allow completely automated management of SSL certificates in a vSphere environment.
---
August 30, 2012 3:48 PM
SAN FRANCISCO — If this whole virtualization thing doesn't work out, several VMworld 2012 attendees will have photography careers to fall back on. People at VMware's annual conference this week took and shared hundreds of images on the mobile photo-sharing service Instagram, and quite a few came out pretty good.
We scoured Instagram for photos that either used the #vmword hashtag or used the service's location-based check-ins to say they were at VMworld. Here are nine VMworld Instagrams that stood out:
| | | |
| --- | --- | --- |
| By allruiz | By amandanicole23 | By richrogers |
| By wdiieso | By andypiper | By gauravdj |
| By jonathanknorr | By timbradleyvideo | By dri374 |
---
August 29, 2012 8:14 PM
VMworld seems to get bigger every year, and with each leap in growth comes some overcrowding. Some years, it's been long lines to get into first-come, first-serve sessions, for example. And perennially, according to attendees, Hands on Labs at the show have issues on the first day.
This year was no exception. There were widespread reports on Twitter Sunday that the wait for Hands on Labs could exceed 3 hours.
"Apparently there is a script that kicked off the provisioning of all the lab VMs. However, even though the script returned a positive status, the VMs were not actually started up.
"Then about 3:45PM the hosting site that had the HOL manuals died. 60 minutes into my lab, after waiting 4.5 hours, it totally fell flat and died. So that was 5.5 wasted hours," reported one attendee.
The holdups at the Hands on Labs were such an issue that attendees reportedly appealed directly to incoming CEO Pat Gelsinger in a Q&A session Sunday to fix the problem.
Meals for attendees were also a point of contention this year. Granted, accommodating 20,000 people, even at a venue like Moscone, must be difficult. But Monday's breakfast saw many attendees forced to find a place on the floor to eat due to inadequate seating in Moscone West. Attendee lunches in Yerba Buena Gardens were a nice idea, but again, users found themselves pulling up a spot of pavement on which to have their boxed-lunch picnics.
Maybe next year, attendees will get a few more creature comforts for their admission fee.
---
August 29, 2012 8:12 PM
Virtualization users look forward to VMware's annual confab because that's when solutions to their biggest problems are announced – though not always. This year is no exception.
VMware shops will gain some features that improve existing products while other issues remain unresolved.
VMware's HA is slated for a facelift next year with a new feature called Virtual Machine Component Protection, according to demonstrations at VMworld.
The idea is to hasten failover by choosing virtual machines (VM) within a host to vMotion according to specific failover conditions. For example, if some VMs within a host are attached to a SAN and others are attached to NAS and the SAN fails, only the VMs attached to the SAN would fail over.
Whither SMP FT?
Meanwhile, technology that was in tech preview at last year's VMworld, fault tolerance for symmetric multiprocessing systems, still has yet to make it into shipping product –but the company offered another preview here this week.
Fault Tolerance keeps VMs in lockstep with one another through synchronous replication, and should one fail, can cut over without service interruption to users. VMware Inc.'s HA feature, by contrast, involves a brief interruption. Fault Tolerance is therefore more suited for mission-critical applications, but its lack of support for multiprocessing disqualifies it from use with many databases and other Tier 1 workloads.
Given that, it's obviously an important goal for VMware to support SMP FT in vSphere, but why it remains stalled in preview is a mystery.
VM stall redux?
It appears that VM stall is still happening in enterprise IT shops. An average of 60% of workloads are virtualized — up from 2008's 25%, but far from VMware's goal of 90%, according to outgoing VMware CEO Paul Maritz in his keynote.
Possible culprits suggested by attendees: lack of SMP FT as discussed above, stubborn server-huggers, and stubborn storage I/O bottlenecks.
VMware VSA 5.1 update underwhelms
The vSphere Storage Appliance lives.
The appliance, which is designed to make direct-attached storage (DAS) look like a pool of network attached storage (NAS), has gotten a few improvements in version 5.1, released this week. These include the ability to add disks on the fly. Before, whatever configuration users started with couldn't be changed.
The new version also supports RAID 5, 6 and 10, allowing for less storage overhead in provisioning for high availability.
However, industry sources said users still can't start with two nodes and scale to three, and there still appears to be no integration between the storage appliance and vSphere Replication.
Surely VMware, with all its talk about the software-defined data center, and owned by the biggest storage company in the world, has more up its sleeve when it comes to software-based storage.
---
August 28, 2012 1:33 PM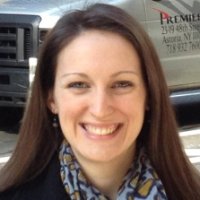 Profile: Alyssa Provazza
Beth Pariseau, Senior News Writer
— As expected, VMware made a grand show of ending the much-reviled vRAM pricing program this week at VMworld 2012 in favor of per-CPU licensing and bundled up its products into a vCloud Suite.
Now, some IT shops wonder what they're supposed to do with the additional licenses they bought to accommodate vRAM requirements for vSphere 5 last year.
VMware stated that vSphere licenses purchased for vRAM capacity can be used to license processors and expand existing vSphere environments.
Unfortunately, customers may also have scaled out servers, which racks up costs in network ports and other software licenses, rather than scale up and consolidate more VMs onto beefier hosts thanks to vRAM.
Though VMware maintains that it doesn't try to compete with Microsoft on price, competition from Hyper-V was a factor.
"Competition forces you to listen to your customer base," said Rick Jackson, a VMware spokesperson, during a press conference at VMworld 2012 here this week.
"You don't compete with Microsoft on price…you compete with Microsoft on value," he added.
There were also pricing details surrounding vCloud which might have gotten lost in the vRAM ruckus.
First, there are actually three editions of the vCloud Suite that are bundled into packages available as single SKUs:
Standard, which includes vSphere Enterprise Plus, vCloud Director, vCloud Connector, and vCloud Networking and Security Standard,  is priced at $4,995 per CPU, plus support and subscription;
Advanced, which includes vSphere Enterprise Plus, vCloud Director, vCloud Connector, vCloud Networking and Security Advanced, vCenter Operations Management Suite Advanced costs $7,495 per CPU, plus support and subscription; and
Enterprise, which includes  vSphere Enterprise Plus, vCloud Director, vCloud Connector, vCloud Networking and Security Advanced, vCenter Operations Management Suite Enterprise, vFabric Application Director, and vCenter Site Recovery Manager Enterprise. Itis priced at $11,495 per CPU plus SnS.
VMware vSphere remains available, in all its editions, as a standalone product as well.
The vSphere Storage Appliance is now bundled in with Essentials Plus licenses, and vSphere Replication has been added to all vSphere editions, rather than being packaged solely with VMware's Site Recovery Manager.
But beyond the immediate, what is VMware's long-term plan for pricing its wares? Is per-CPU licensing really the way of the future?
It depends. Site Recovery Manager, for example, remains priced per VM when bought standalone, though it is priced per CPU when purchased as part of the Enterprise vCloud Suite.
"When you're just using SRM as a point solution, per-VM makes more sense," said Neela Jacques, a VMware vCloud product spokesperson. "But when you're using multiple products, it makes more sense to buy the suite."
---
August 27, 2012 4:07 PM
SAN FRANCISCO — During his final VMworld keynote this morning, outgoing VMware  CEO Paul Maritz shared these figures showing how much VMware and its community grew under his four-year tenure from 2008 to 2012:
Intel-based servers virtualized: 25% to 60%
VMware Certified Professionals: 25,000 to 125,000
VMworld attendees: 13,000 to more than 20,000
Once new VMware CEO Pat Gelsinger took the stage, he said more than 90% of servers will be virtualized within the next three years. Maritz received a nice standing ovation from the crowd when he left the stage.
---
August 22, 2012 7:12 PM
A little more than a year ago, VMware ignited a firestorm by overhauling its vSphere pricing and licensing. Next week, the company will reportedly go back to the old way of doing things, in the hopes that we'll all forget this whole fiasco even happened.
But it did happen. And it showed a serious lack of foresight on the part of VMware. The vRAM licensing model was supposed to answer the question, "How does VMware align its business model with its vision for the future?" As implemented, it didn't. But going back to per-CPU licensing won't answer that question either.
In case you've been living under a mainframe for the past 13 months, here's a very quick rundown of the controversy:
Why VMware is giving in
The question now is, what's VMware's motivation? What changed between July 2011 and now that led the company to make this change? Signs seem to point to a less-than-overwhelming response to vSphere 5 among customers.
"I haven't seen any hard numbers as to the uptake of vSphere 5, but there have been hints that it has not been as fast as VMware had hoped," wrote blogger Nate Amsden. "… I have little doubt that VMware was forced into this change because of slow uptake and outright switching to other platforms. They tried to see how much leverage they had at customers and realized they don't have as much as they thought they had."
Elizabeth H. Henlin, analyst with Technology Business Research, tweeted that this change was overdue, because vSphere 5 licensing drove market share gains for VMware competitors Microsoft, Citrix Systems and Red Hat over the past year.
And blogger Gabriel Chapman wrote that going back to the old model will help VMware compete better with Microsoft, which challenged VMware on price.
"This also takes away a key leg of the Microsoft Hyper-V 3 marketing playbook," he said.
Short-term fix, long-term problem
With those comments in mind, it's easy to see why VMware made this move: to address an immediate problem. In the long term, however, bigger problems await.
VMware championed cloud computing for years, and in a way, the vRAM licensing model marked the culmination of that push. You can say the underlying hardware is irrelevant all you want, but it doesn't really matter until you put your money where your mouth is — and VMware did just that.
Assuming that VMware does in fact revert to the per-CPU licensing model, however, there's a disconnect. The company still promotes private cloud and the utility model of computing, but its business model is based on the old way of doing things.
VMware should have better anticipated customers' angst over new licensing and spent more time evaluating options that met customers' needs without compromising its corporate strategy. After all, it doesn't matter how strong a company's vision is if it can't figure out how to make money on that vision.
---
August 10, 2012 12:47 PM
For years, the independent New England VMware User Group has held large quarterly events for the VMware community in Massachusetts, Rhode Island, Maine and New Hampshire. Next month, the global VMware User Group will move in on its turf.
The first Boston VMware User Group meeting is scheduled for Sept. 20. Intentionally or not, the meeting will take place on a boat in Boston Harbor, less than a mile from the site of another famous maritime revolt, the Boston Tea Party. Now we have the Boston vParty.
Before 2010, each local VMUG operated on its own with VMware's support. In August of that year, nearly all of the local VMUGs came together and formed a worldwide, independent-but-still-closely-aligned-with-VMware VMUG. The New England group remained on its own.
That decision appears to result from dissatisfaction with the global organization's mission, particularly its VMware-centric approach. (One of its goals is "providing a more effective interface between VMware and our customer base.")
The New England VMUG's shift away from this approach has been apparent at recent meetings; this spring in Newport, R.I., for example, a speaker gave a full presentation on Microsoft remote desktop and application delivery technologies.
Less subtly, this summer the New England VMUG formed a new organization, the Virtualization Technology Users Group (VTUG), whose About Us page includes this telling line:
It is the role of VTUG to ensure that the Vendors and VARs provide our end users with quality content and not inundate us with "sales pitches."
The VTUG also plans to hold a fall event closer to Boston, instead of the New England VMUG's traditional fall location, Atkinson, N.H.
If the New England VMUG, the nascent VTUG and the new Boston branch are all able to flourish, it will only be good for the local virtualization community. You'll have a place to go exclusively for VMware information, and you'll have places to go for broader but equally important topics.
If the New England VMUG suffers, however, it will continue the trend of VMware's consolidation of power in the market. Consultant and blogger Tom Howarth caused a stir in 2010 when he pointed out that 13 of the top 25 virtualization bloggers worked for either VMware or its parent company, EMC. And at VMworld 2012 in a few weeks, more than 90% of the sessions will have a VMware or EMC employee speaking.
It's understandable that VMware wants to control the message customers receive, but there are plenty of fiercely loyal consultants and users who can do that job just as well as (if not better than) VMware's own employees.
VMware and the global VMUG should encourage those voices, not compete against them.
---