---
July 7, 2009 7:59 PM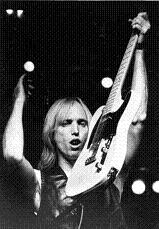 Good news, Virtual Iron customers: In the words of Tom Petty, you don't have to live like a refugee.
VMware is reaching out to Virtual Iron users, following Oracle's decision to kill off the Virtual Iron product line last week. (Oracle acquired Virtual Iron in May.) As my colleague Alex Barrett reports today, VMware is offering Virtual Iron customers 40% off the list price of vSphere and vCenter.
The offer is an apparent attempt to keep Virtual Iron's customers from moving to Oracle VM (which is what Oracle wants them to do). But that raises the question: Why does VMware care?
July 1, 2009 12:39 PM
Oracle has stopped selling Virtual Iron products, terminated its Virtual Iron reseller agreements and seen the departures of two top Virtual Iron execs.
We still don't know what Oracle's plans are for the Virtual Iron technology it acquired in May, but in light of these developments, a much bigger question is arising about a much bigger acquisition: Will Oracle kill off Sun Microsystems' virtualization line too?
---
June 30, 2009 7:05 PM
VMworld 2009 is still two months away, but at least one virtualization competitor is already planning to steal some thunder at the show.

The Red Hat Enterprise Virtualization (RHEV) suite will hit general availability Sept. 1, according to LeMagIT — which, for those of you who don't parlez francais, means "The IT Mag." Sept. 1 is the first full day of VMworld 2009, when VMware typically makes most of its major announcements.
RHEV marks a shift from Xen to KVM as Red Hat's open source virtualization technology of choice, as senior virtualization director Navin Thadani said on last week's edition of This Week in Virtualization.
---
June 23, 2009 1:34 PM
Next time you tell someone, "I'm a VCP and VMUG member who runs a next-generation COS and uses NPIV to offer a virtual HBA," it better not be B.S.
Acronym overload is an unfortunate part of life in IT, especially in virtualization. But that doesn't mean you can toss them around willy-nilly without knowing what they mean.
---
---
June 11, 2009 8:29 PM
Cisco Systems has a new virtualization and cloud computing director: Christofer Hoff, the security and virtualization expert and popular blogger.
Hoff, aka "Beaker," runs the Rational Survivability blog and has held high-ranking security positions at several IT vendors and other firms — albeit none as big as Cisco. They include Unisys, Crossbeam Systems and the WesCorp federal credit union.
His hiring at Cisco comes as the networking giant is making its move into the virtualization and data center markets with its Unified Computing System.
---
June 10, 2009 7:23 PM
There's been a lot of talk about mobile phone virtualization lately, thanks to the VMware Mobile Virtualization Platform (MVP) and the Citrix Receiver.
These new products hold a lot of promise. But for now, the best application of mobile phone virtualization is to use mobile devices to manage existing virtual environments. The latest release in this area of the market comes from Hyper9, which yesterday unveiled its Virtualization Mobile Manager (VMM).
---
June 2, 2009 4:58 PM
As people who deal with virtualization every day — you work with it, I write about it — it's easy to get caught up in the idea that it's a ubiquitous technology with infinite use cases and unending appeal.
Well, in the words of Lee Corso: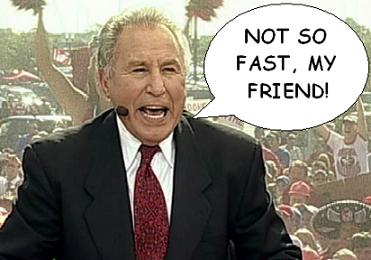 There are still quite a few people out there who don't feel totally comfortable virtualizing everything. And they're not all newbies who don't know what they're talking about.
---
May 29, 2009 2:34 PM

Profile: Alex Barrett
VMware inserted some new language in to its VMworld 2009 sponsor and exhibitor agreement that caused some industry insiders to wonder whether the upcoming show will be as hot a destination as in years past.
In a blog post For shame! VMware is now banning competing vendors' products from VMworld!, desktop and application virtualization analyst Brian Madden highlighted language that states exhibitors and sponsors can only discuss products which are "complementary" to VMware's, where "complementary" is defined as "products/services that do not overlap/substitute with VMware's products/capabilities, and help expand the reach and solution scope of VMware's capabilities solely as deemed by VMware."
With this move, VMworld will no longer be a "true industry-wide virtualization event" like it has in the past, Madden wrote, but simply "a big rah rah hug-fest." Continued »
---
May 26, 2009 8:49 PM

Profile: Eric Siebert
vSphere is out, and it contains lots of new features and functionality. But can companies afford to upgrade right now?
vSphere is a great release — if your hardware is supported and you have the money you may need to pay for additional licensing and training. If you do, then by all means upgrade and check out all the new features and functionality that is has to offer. If you don't, consider these issues:
---