---
June 23, 2010 5:28 PM
BOSTON — Red Hat Enterprise Virtualization 2.2 is out today, and it includes a couple of enhancements for server virtualization.
Red Hat Enterprise Virtualization 2.2 guest OSes will support up to 256 GB of RAM and 16 virtual CPUs. (The previous limit was 64 GB of RAM and 16 virtual CPUs.) The platform will also be able to import and export VMs in the Open Virtualization Format (OVF), which VMware and Oracle VirtualBox already support.
But perhaps the most important enhancement is a new V2V converter that will let you migrate VMs from VMware and Red Hat Enterprise Linux (RHEL) Xen to OVF, so you can run those VMs in Red Hat Enterprise Virtualization 2.2.
June 21, 2010 6:50 PM
My recent article on ISV stall struck a chord with some readers — mostly because they'd never heard the term "ISV stall" before.
Basically, ISV stall is a roadblock to virtualization that occurs when software vendors won't support their applications on virtual servers. It's part of a larger problem that CA's Andi Mann recently termed "VM stall" — when a virtualization roll-out hits a wall after the initial consolidation phase.
This afternoon I spoke with David Lynch, vice president of marketing for Embotics, about VM stall. He said the problem affects most of Embotics' customers, and it's a tough one to solve because technology alone won't cut it.
---
June 17, 2010 8:24 PM
VMware and Novell made big news last week with their announcement that VMware will distribute SUSE Linux Enterprise Server (SLES) and push all its virtual appliances onto that OS.
One of the big questions around the announcement: Why Novell? As News Director Alex Barrett wrote in her story, "Red Hat still leads Novell in terms of Linux market share by a wide margin, leading some to wonder why VMware didn't partner with that company instead."
VMware isn't the only virtualization vendor to spurn Red Hat lately. In fact, this latest news makes you wonder if Red Hat's virtualization strategy is backfiring.
---
June 10, 2010 5:27 PM
When it comes to virtualization feuds, VMware vs. Microsoft grabs all the headlines. But that doesn't mean it's the only game in town.
Two leading third-party management vendors — Veeam and Vizioncore — are now going at it as well. Vizioncore kicked off the fracas last week with an attack on Veeam, saying its "poorly designed architecture for data backup will undermine a virtual environment."  In a 1,900-word blog post, Vizioncore took Veeam Backup and Replication 4.1.1 to task for several of its technical features (or lack thereof). The post also included some more, um, provocative statements.
---
June 10, 2010 5:14 PM
VMworld 2010 will be here before you know it, and so will one of our biggest events of the year: the Best of VMworld Awards.
For those of you who don't know, SearchServerVirtualization.com sponsors the Best of VMworld Awards, which recognize the many outstanding products on display at the show. This year our panel of expert judges will be giving away awards in nine categories.
Seven of this year's Best of VMworld Awards categories will be the same as last year's: business continuity and disaster recovery, security, management, hardware, desktop virtualization, new technology and best of show. We've also split the cloud computing category from last year into two categories for 2010: private cloud technologies and public/hybrid cloud technologies. (As you may have heard, there's going to be a lot of talk about cloud at VMworld this year.)
We're now accepting nominations for the 2010 Best of VMworld Awards. Visit our nomination form to check out the full details and to submit a product. And if you have any questions, feel free to email us at bestofvmworld@techtarget.com. But to answer your first question, the deadline is Aug. 6!
---
June 10, 2010 1:15 PM
Several VMware users reported yesterday that Microsoft's latest .NET patch was locking them out of the vSphere Client.
Users on the VMware Communities forum and other message boards said the patch prevented them from logging into the vSphere Client — both on Windows 7 and XP. (The patch addresses a vulnerability that leaves signed XML data open to tampering.)
Some users overcame this problem by uninstalling the patch (identified as KB980773, part of update KB982168), which obviously isn't ideal. But the better solution is to install the latest version of vSphere Client 4.0 Update 1.
Did you run into this problem yesterday? Did that solution work for you? Let us know in the comments below.
---
June 7, 2010 1:46 PM
Not surprisingly, cloud computing was the big theme at last week's VMware Virtualization Forum in Boston.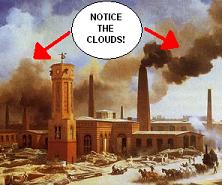 For the most part, VMware and the other vendors there focused on the nuts and bolts of the cloud; Bogomil Balkansky, vice president of product marketing, admitted, "We have really outdone ourselves in terms of the hype and marketing."
(But occasionally they did revert to the kind of sales pitches and hyperbole that have led to so much cloud skepticism in the first place; Balkansky later compared cloud computing to the Industrial Revolution.)
One session I attended, in particular, offered some great real-world advice about a serious issue: security for virtual infrastructures and private clouds.
---
June 4, 2010 5:31 PM

Profile: Alex Barrett
I attended the VMware Virtualization Forum, a scaled-down, traveling VMworld that floored in Boston yesterday. Bogomil Balkansky, VMware vice president of product marketing, gave the keynote, and talked – surprise surprise – about the journey to cloud computing.
Now, I've heard many, many VMware executives talk about cloud computing, but here I was struck by Balkansky's willingness to address the skeptics in the crowd, and paint something other than a vision of automated, scalable shared-resource compute nirvana. While maintaining VMware's commitment to cloud computing, Balkansky made dire predictions for IT managers that choose not to adopt private clouds.
Balkansky cited a recent Gartner study that finds cloud computing has moved to the #2 position on CIOs' list of priorities, up from #14 the year before, "which basically means it wasn't a priority at all."
To explain the sudden jump, Balkansky told an anecdote about a customer whom he described as "a grumpy British gentleman."
"'I've spent the past twenty years building a monopoly; where no one runs something that I haven't authorized – or I shut them down,'" Balkansky quoted the customer as saying. But internal users have started going behind the grumpy IT director's back, spurring his interest in building an internal cloud that he can control. "'I hand out Amazon EC2 sign-up sheets and tell them 'These are our pink slips.'"
In other words, adopting private cloud is a matter of self-preservation. Sounding much like the grumpy British IT director, "If we don't do something about [rogue internal users adopting public cloud], this will be the reality for all of us – as vendors or as IT professionals," Balkansky said.
Meanwhile, on the show floor, attendees I spoke to were more sanguine about private cloud. At lunch with IT directors from a university, a school district and a financial services company, conversation steered away from private cloud and settled on more pressing, desktop-oriented concerns: Windows 7 upgrades, supporting wonky client-side applications, shutting down bandwidth hogs, virtualizing voice over IP, and the like. Private cloud was the topic of the day for VMware, but not for the customers I talked to.
Perhaps the reason that the private cloud message doesn't seem to generate much excitement among current VMware users is because they don't fully appreciate the difference between private cloud and what they've already done, i.e., virtualize their infrastructure.
Balkansky attempted to describe the difference. To get from mere virtualized infrastructure to private cloud, you need to standardize your service catalog, and provide end users with a self-service portal. Future products and technologies will eventually enable you to burst from your internal private cloud to the public cloud, creating the mythical 'hybrid cloud.'
However, those distinctions may be lost on VMware users. For them, and sometimes for VMware itself, "Private cloud basically just means that you've virtualized," said Ed Haletky, analyst with The Virtualization Practice.
No wonder no one wanted to talk about private cloud at lunch.
---
May 20, 2010 4:00 PM
"The more things change, the more they stay the same."
That old saying sure doesn't apply to the cloud computing market.
Just last summer, VMware came out and said Google wasn't a real cloud company. Now, Google and VMware are joining forces.
---
May 14, 2010 5:28 PM
Public voting on the VMworld 2010 call for papers is now open, and the ballot gives us our first look at what the conference's focus will be. Surprise, surprise, it's cloud computing.
At this week's EMC World, the annual conference from VMware's parent company, the theme was "Journey to the Private Cloud." It looks like VMworld 2010 will be even more focused on the cloud. Of the eight session tracks that the show will offer, four will be about cloud computing: hybrid and public cloud, private cloud management, private cloud business continuity and private cloud security. (By contrast, only two tracks even have the word "virtualization" in their titles: desktop virtualization and virtualization 101.)
Clearly, VMworld 2010 will mark the show's transformation from a virtualization conference to a cloud conference.
---