---
October 22, 2010 2:20 PM
I attended the New England VMware User Group meeting yesterday in Atkinson, N.H. The day started off with a VMworld 2010 recap, with a focus on the extremely popular labs. Here are some interesting numbers about the labs from the presentation:
30: topics covered in the labs
5: attendees who completed all 30 labs
15,344: labs taken
145,097: VMs deployed
4,000: VMs created and destroyed per hour
11: miles of CAT 5 cable used
In addition, these were the five most popular VMworld 2010 labs:
1. View 4.5 installation and configuration
2. VSphere performance and tuning
3. ESX 4.1 new features
4. VCloud Director installation and configuration
5. Basic vSphere installation and configuration
October 21, 2010 10:47 AM
The July 2009 release of Microsoft Hyper-V R2 came with a lot of hype.
Not just "Wow, this Hyper-V thing really has a chance to take off!" hype. We're talking "Is VMware the next Novell?" and "Is the sky falling on VMware?" hype.
In some corners, VMware was still the successful little engine that could, and Microsoft was the giant locomotive that would run it off the tracks — just like it had against Netware, Netscape, Lotus and others. But here we are 15 months later, and that vision isn't even close to reality.
---
October 18, 2010 11:21 PM
Everything that goes up must come down. But as experts predicted prior to Monday night's VMware earnings call, there's no sign that VMware's continued gaudy growth numbers will crash back to Earth in the near future.
In the first quarter of 2010, VMware reported $634 million in revenue, up 35% from the same quarter of 2009. In the second quarter of 2010, revenues were $674 million, representing year-over-year growth of 48%.
This, its third, quarter, VMware beat Wall Street projections of $700 million in revenues for the quarter and 42-43% growth with actual results of $714 million, an increase of 46% from the third quarter of 2009.
With plenty of enterprise servers yet to be virtualized and the cloud computing battle just beginning, there's still plenty more territory for VMware to capture within the enterprise, even as hypervisor competitors have begun to nip at its heels.
---
October 12, 2010 1:18 PM
A blog post caught my eye a couple of weeks ago, at vNinja.net, concerning the author's struggles to affordably license vSphere at remote "office" locations (actually shipping vessels).
"After investigating a bit," the blogger wrote,
it seems that I would need to buy VMware vSphere Standard licenses for all the vessels to be able to get what I want.

For 20 vessels, with the standard pricing available on vmware.com, inclusive 1 year support, we come up with this (all prices in USD)

Hosts
vSphere Standard
License Cost incl. Support
Total Cost
20
1318
26360

In effect, this means that I would need to pay $26360.- USD to be able to get my vSphere Hypervisor hosts connected to my existing vCenter. That simply isn't feasible in the current situation.
---
October 11, 2010 5:53 PM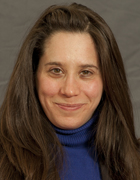 Profile: Lauren Horwitz
Even if this week's VMworld Europe 2010 conference fleshes out further detail on VMware's new vCloud Director offering, IT shops' move to the cloud is a long-term strategy, say users and experts. Given persistent concerns about cloud security, standards and interoperability, and a loss of control, cloud computing still has to prove its mettle to uneasy IT shops.
"The reality is that [cloud computing] still has to win over security concerns," said Scott Newton, ICT systems manager at Jewel & Esk College, as SearchServerVirtualization.com's sister site, SearchVirtualDataCentre.co.UK., reported last week.
Rolled out in September, VMware's v Cloud Director is designed to ease the move to a hybrid cloud. Its aim is to automate the provisioning of virtual machines and networks and enable virtualization administrators to manage multiple data center locations through a single management interface. Still, VMware's cloud offering is only one step — and one that will require additional third-party tools, among other things. Experts continue to urge caution as users consider introducing a cloud to their companies.
"Users shouldn't be scared thinking that they have to deliver a cloud by Tuesday of next week," said Mike Laverick, a virtualization expert and RTFM blogger. "It's a long-term operational model over a five-or 10-year period."
Still and though, attendees are likely to get VMware's cloud message – "virtual roads, actual clouds" — full bore at VMworld Europe, which takes place in Copenhagen, Denmark, Oct. 12-Oct. 14. VMware has several scheduled sessions on cloud and other reruns of the VMworld U.S. conference, which took place in September. But many virtualization professionals are clamoring for more information rather than the broad strokes of VMware's U.S.-based confab.
"At VMworld U.S. there was an awful lot of high-level, C-class … big-picture stuff," Laverick recalled. "I'm hoping VMworld Europe will be more nitty-gritty rather than a kind of rerun of those announcements. I'm hoping to have a lot more labs and vendor sessions to do, because my schedule at VMworld [U.S.] was so packed, I didn't really get to see much of the show."
And for all the news from VMworld Europe, check out SearchVirtualDataCentre.co.UK.
---
October 1, 2010 5:07 PM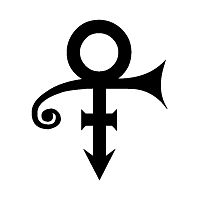 It took us a couple of years, but we've finally come to the realization that "SearchServerVirtualization Blog" isn't the catchiest name for a blog. It's 10 syllables long, and it doesn't exactly ooze creativity.
So we're thinking about changing the name. We have some ideas kicking around, including "The Blog Formerly Known as SearchServerVirtualization Blog," which Assistant Editor Keith Kessinger came up with, but we thought we'd ask our readers for their ideas too.
If you have any ideas, let us know! You can email me, leave a comment below, tell me on Twitter, whatever. Just do it in the next week or so, so we can get this blog-renaming show on the road.
---
September 30, 2010 7:18 PM
I know you're sitting on the edge of your seat, waiting for us to release the results of our "Virtualization Decisions 2010 Purchasing Intentions Survey." Fear not. It's coming next week.
To whet your appetite in the meantime, Gartner has some virtualization stats of its own — particularly around the breadth and depth of server virtualization deployments. The research firm says 80% of enterprises are involved with virtualization, but only one in four server workloads will be virtualized by the end of the year.
In other words: lots of businesses are trying virtualization, but most aren't getting very far.
---
September 27, 2010 5:09 PM
Welcome to the latest edition of the Virtualization Vendor Profile. Every once in a while I'll talk with a smaller or lesser-known company, learn about their business, discuss some industry trends, and write up a recap.
A few years back, managed services was a big buzzword. But then people started talking about Software as a Service, then Infrastructure as a Service, Platform as a Service, Anything Else You Can Think of as a Service, and they wrapped them all up under the "cloud computing" umbrella.
But managed services are still alive, and they may actually get a boost from cloud computing, Virtustream CTO Julian Box told me.
"The managed services comes in on top of that," he said. "We do see them going hand in hand."
Virtustream is an infrastructure vendor that offers professional services, managed services and its own cloud platform, xStream. The Washington, D.C.-based company has spent 10 years in the virtualization market, doing live implementations since 2002.
---
September 24, 2010 5:56 PM
Welcome to the latest edition of the Virtualization Vendor Profile. Every once in a while I'll talk with a smaller or lesser-known company, learn about their business, discuss some industry trends, and write up a recap.
We just closed our Virtualization Decisions 2010 Purchasing Intentions Survey, and over the next few weeks we'll be reporting on the results. One of the things I noticed as I looked through the data is that organizational challenges are on the rise.
Last year, the top reasons for not virtualizing were "too expensive" and "too complex." But this year, the top reasons were "budget approval won't come until next year" and "lack of in-house skills." Clearly, IT needs a better way to demonstrate virtualization's value to the decision-makers that approve purchasing and training budgets.
Coincidentally, this week I spoke with Jonathan Reeve, vice president of product strategy for Hyper9, a virtualization management vendor. One of Hyper9's product features is live reporting through SharePoint and other collaboration software, which lets IT managers share information with the business side of the house in a more familiar, easy-to-understand format.
---
September 20, 2010 1:15 PM
We recently asked readers to tell us what they learned at VMworld, and we enticed them with three prizes: TrainSignal DVDs, a Cisco Unified Computing System book and an official VMworld 2010 T-shirt. Today, we announce our winners and publish their responses:
Michael Caplan (prize: TrainSignal's "VMware vSphere Pro Series Vol. 2″ DVDs)
What I was most excited learning more about was the debut of VMware View 4.5. My organization is preparing for a Windows 7 migration in the next year, and we're evaluating all of the different options for how to best deploy a brand new OS to our end users.
Since we are looking at a fairly large desktop and laptop refresh (pretty much everyone in the 60-user company), we thought it best to begin testing View, now that we feel comfortable that PCoIP and RDP 7.0 have come along to standardize and address some of our concerns with how to deliver a rich desktop experience while at the office or working remotely.
Having to refresh 30 laptops and 20 desktops is a considerable capital expenditure, whereas with View we can leverage current equipment with the View Client and extend the equipment life cycle by years, saving the company in the long term from buying brand new equipment.  It also helped seeing the debut of the vSphere Managment and View Client tests on the iPad, and the release of Junos Pulse as well.
---