---
November 22, 2010 3:26 PM
Despite a report by the Wall Street Journal September 15 that VMware was in talks to acquire at least a piece of Novell, the majority of the company will be acquired for $2.2 billion by Attachmate, primarily known for its mainframe connectivity and terminal emulation software. Another portion of Novell's IP, some 882 patents, will be sold off for $450 million to a consortium led by Microsoft.
November 17, 2010 5:53 PM
With this week's news that expert contributor Rick Vanover is joining Veeam Software — congrats, Rick! — we have an opening on our Server Virtualization Advisory Board.
The users and consultants on our advisory board are our go-to experts who help us stay on top of the latest news and trends in the server virtualization market. Their primary responsibility is to answer the question of the month, where they weigh in on hot topics in the industry (or answer seasonal questions, like in this month's Thanksgiving-themed article). Often, they're also the first people we call when we need perspective on a breaking news story, a podcast guest, or a technology sanity-check.
If you're interested, email me a short bio and why you think you'd be a good fit for the board. Please send all responses by Monday.
---
November 9, 2010 8:26 PM
While vendors and vendor coalitions are putting together preconfigured bundles of storage, networking, virtualization and applications, industry analysts say interest among IT pros in turnkey stacks seems high. But actual sales figures for such products are difficult to pin down, and anecdotal opinions vary widely about their actual popularity.
For example, yesterday, the coalition between VMware, Cisco and EMC (VCE) launched new Vblocks targeting VDI and SAP deployments, but VCE's senior vice president of solutions Todd Pavone declined to comment on how many customers Vblocks have garnered since they officially began shipping last November.
---
November 8, 2010 5:32 PM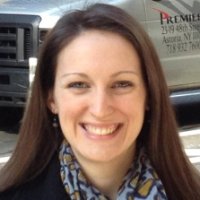 Profile: Alyssa Provazza
Many enterprises are putting on the brakes when it comes to VM backup and recovery. A recent report says enterprises aren't confident about the ability to back up and recover VMs — leading many to avoid virtualizing their entire infrastructure.
Backup vendor Veeam surveyed 500 organizations with more than 1,000 employees about their virtualization and data protection practices. Here are a few stats from Veeam's "VMware Data Protection Report 2010" that reveal the problems with backup and recovery in many enterprises:
44% of IT directors say they are avoiding virtualizing mission-critical workloads due to concerns about backup and recovery.
Only 2% of all server and VM backups are tested for recoverability each year.
25% of full-server recoveries are being performed to recover a single file or application item.
Of course, it's in Veeam's business interests to publicize the challenges of backup and recovery — and its solutions — and that's what these survey results are doing. But backup is a recurring problem for enterprises, and it's keeping them from successfully recovering VMs.
---
October 28, 2010 3:49 PM
This morning the Payment Card Industry (PCI) Security Standards Council, which creates standards with which anyone handling credit card data must comply, released the second version of its Data Security Standard (PCI DSS 2.0).
One of the most important aspects of this new standard for virtualization pros is how specifically the PCI DSS requirements will address server virtualization. Previous versions of the standard have specified that payment card information must be kept separate from general corporate data–but what exactly does "separate" mean?
---
October 28, 2010 2:27 PM
Today's feature by our Server Virtualization Advisory Board focuses on the backup management challenges in mixed physical-and-virtual infrastructures.
Board member Jack Kaiser let his colleague Randy Weis, a senior solutions architect at GreenPages Technology Solutions, submit a response, and it was so in-depth that we decided to post it as a separate blog entry instead:
How challenging is it to manage physical and virtual backups together?
Physical and virtual server backup strategies can be very challenging, depending on the organization's size and IT resources.
IT staffers at large companies are very experienced in running and configuring complex backup products that have deep application and OS integration. Small companies have tended to rely on simpler solutions such as Symantec Backup Exec, which still have good Windows application integration and are able to back up to tape. When virtualization began to pick up, physical server data-protection strategies changed emphasis from tape to disk, and from agent-based to snapshot-based.
---
October 27, 2010 4:52 PM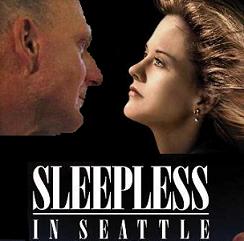 It's not a good morning for Microsoft.
Execs are waking up to reports of the company's demise from two major business publications: CNNMoney, which says Microsoft's consumer brand is "dying," and Reuters, whose headline is "Sleepy in Seattle." (Personally, I would have gone with "Redmond? More like Dead-mond!")
The reports focus on Microsoft's lack of innovation — or failure to capitalize on its innovation — when it comes to consumer products such as smartphones, portable music players and tablets. Apple's iPhone, iPod and iPad are all pop culture icons with devout customers. When was the last time you saw people line up days in advance to buy a Windows Phone 7, or a Zune, or whatever the heck Microsoft calls its tablet?
"Is this Microsoft's Waterloo?" CNNMoney's David Goldman asks. "Will it become the next IBM — crucially important to businesses but an afterthought for consumers?"
That's a good question, but not an entirely accurate one, at least when it comes to virtualization. In this enterprise market, Microsoft has many of the same challenges it faces against Apple in the consumer market.
---
October 26, 2010 7:33 PM
Hyper-V's long-awaited Dynamic Memory feature is one step closer to general availability.
Microsoft made the Hyper-V R2 Service Pack 1 Release Candidate available today as part of the Windows Server 2008 R2 Service Pack 1 Release Candidate. The big deal with this release is Dynamic Memory, which is Microsoft's answer to VMware's memory overcommit feature.
---
October 25, 2010 7:22 PM
VMware boasts that its customers include the entire Fortune 100, 491 of the Fortune 500 and 955 of the Fortune 1000.
Those are all impressive figures. But if you're a small company, you might look at those stats and think, "Are we too small for VMware?" VMware's reputation for high prices and all its advanced cloud computing talk would probably give you pause, too.
With a new marketing campaign, VMware is trying to paint itself in a better light for potential SMB customers. It's called "If Only," and with slogans such as "if only virtualization was more afforable" and "if only virtualization was easier to deploy," it's clearly targeting small businesses that haven't virtualized yet.
---
October 22, 2010 3:09 PM
In yesterday's blog post on the Hyper-V vs. VMware fight (or lack thereof), I mentioned that 76% of virtualization users named VMware as their primary platform, compared to just 13% that named Microsoft.
Those numbers come from our "Virtualization Decisions 2010 Purchasing Intentions Survey," but they're just scratching the surface. We also have a breakdown by specific platform, and here are those numbers:
---