---
December 14, 2010 2:39 PM
The VMware Mobile Virtualization Platform (MVP) was announced more than two years ago. Then the mobile phone virtualization product kind of fell off the face of the earth until last week, when VMware and LG said they'd add MVP to LG's Android smartphones.
Basically, the VMware Mobile Virtualization Platform is supposed to give corporate IT more control over personal smartphones without harsh restrictions on personal use. MVP does this with a smartphone hypervisor that creates two profiles, one for business use and one for personal use.
Now you can see MVP's mobile phone virtualization technology in action. Check out this VMware Mobile Virtualization Platform demo video:
The idea behind the VMware Mobile Virtualization Platform is a good one. For example, I have corporate email on my Droid Incredible, but doing so also gives my IT department permission to remote wipe my phone at any time. I trust that they won't, but they could. And that's scary. With mobile phone virtualization and multiple profiles, I wouldn't have to worry about that, because my personal data and apps would be separate from all my corporate stuff.
Of course, the top factor in the success or failure of the VMware Mobile Virtualization Platform will be usability. This MVP demo video makes it look like a breeze, but I'll be very interested to hear what real users think once the product hits the market.
December 9, 2010 9:26 PM
Video is a very popular marketing medium in the virtualization world. Some vendors use videos to take shots at competitors, like the infamous "Microsoft Mythbusters" video against VMware. Other times videos are used for nefarious reasons, like the controversial Hyper-V crash video. And IT guys even use video to show off their mad skillz.
Recently, Parallels took the concept of the virtualization marketing video to a new level in terms of creativity, special effects and a degree of weirdness. It combines an Eminem song parody, Avatar-like blue people and a fight between Steve Jobs and Steve Ballmer — all in an attempt to show the benefits of running Windows apps on a Mac with Parallels virtualization. (The chorus goes, "I'm not ashamed/of my PC/but Macintosh/is so sexy.")
But really, words can't do this thing justice:
---
December 7, 2010 5:17 PM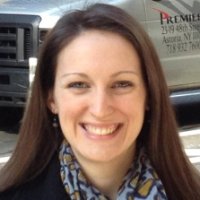 Profile: Alyssa Provazza
It probably doesn't surprise you anymore to hear that server virtualization adoption is increasing. Our "Virtualization Decisions 2010 Purchasing Intentions Survey" showed that more companies are planning to expand their virtualization deployments. And the results of a recent IDC survey show how that growth is affecting the hardware market.
Based on responses from more than 400 IT organizations currently deploying server virtualization, IDC forecasts that more than $19 billion a year will be spent on server hardware in support of virtual workloads by 2014. Further, virtualized server shipments are growing at a compound annual growth rate of 14%. That's more than twice the rate of the entire server market from 2009 to 2014.
---
December 6, 2010 6:25 PM
Juniper Networks acquired Altor Networks, a popular virtualization security vendor, for $95 million today.
Altor makes Virtual Firewall, which took the bronze medal in the security category of our 2009 Virtualization Products of the Year. Virtual Firewall 4.0, announced in June, added compliance and automation features, as well as deeper integration with VMware's VMsafe APIs.
The Juniper-Altor acquisition continues the trend of major vendors buying up smaller companies that sell management tools and other point products for virtual infrastructures. It also raises questions about whether security should be a point product for virtualization.
---
December 3, 2010 8:53 PM
Virtualization management ISV Reflex Systems abruptly replaced President and CEO Peter Privateer Nov. 12 with its former VP of sales and business development Preston Futrell, and with very little explanation.
The reasons for the departure were not picked up on among tech media; as it turns out, they were covered instead by mainstream press in the Atlanta area, and are very disturbing.
---
December 2, 2010 4:25 PM
Get your crystal ball out! It's time to make some virtualization predictions for 2011.
Email me your predictions by Dec. 17, and we'll randomly select two winners. One will get a copy of "Grow a Greener Data Center" by Douglas Alger and another will receive "VMware VI and vSphere SDK: Managing the VMware Infrastructure and vSphere" by Steve Jin.
We'll also publish the best predictions as part of our year-end package. Try to be somewhat realistic — no "Oracle will buy EMC and make all customers move to Oracle VM" — but have fun too!
---
November 30, 2010 5:57 PM
Americans and Europeans often have different tastes when it comes to football…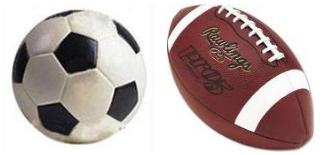 fashion…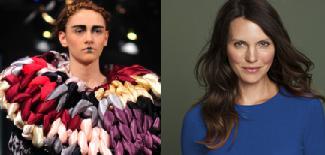 and food.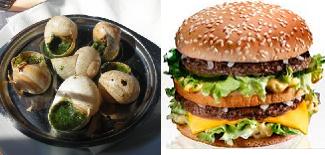 It may be time to add virtualization to that list. A new virtualization survey by the German analyst firm KuppingerCole shows significantly higher adoption of Microsoft Hyper-V in Europe than we've seen stateside.
---
November 30, 2010 1:50 PM
We had a lot of interest in the opening on our Server Virtualization Advisory Board. Virtualization experts from all over the world — five countries and three continents, in fact — applied to become the new member.

I'm happy to introduce our selection, Maish Saidel-Keesing. Many of you know him as a moderator on the VMware Communities site or through his popular blog, Technodrone, which was ranked No. 32 on Eric Siebert's latest poll of the best VMware blogs. You may also follow him on Twitter, @maishsk.
Maish is an infrastructure administrator and virtualization architect for NDS Group in Jerusalem, Israel, and he's spent 12 years working in IT, with a focus on virtualization for the past five years. He'll bring an international perspective to the Server Virtualization Advisory Board and fit right in with the other expert users and consultants. Welcome, Maish!
---
November 24, 2010 2:24 PM
Yesterday I caught a brief but an interesting exchange between two of the people I follow on Twitter. "All my storage conversations used to push to virtualization. Now all my virt / cloud conversations push to backup or security," said Ed Saipetch, a senior vSpecialist at EMC Corp. Greg Knieriemen, a vice president at VAR Chi Corporation, retweeted this with the comment, "Agree."
I can also agree. My own conversations since I started covering virtualization have followed a similar path, away from the hypervisor and back toward concerns about the underlying infrastructure. As Saipetch notes, this is particularly true when it comes to data security (as well as virtual backup, which is mostly a separate discussion).  
---
November 23, 2010 8:05 PM
It's hard to avoid the obvious cliche on this one: Microsoft's private cloud messaging is getting very cloudy.
Back in July, at Microsoft's Worldwide Partner Conference, all the talk was about Windows Azure and the company's Platform as a Service-based approach to private cloud computing. Steve Ballmer talked about the "dramatic" difference between cloud computing and virtualization, and VP Robert Wahbe said Infrastructure as a Service was "just a feature" of a private cloud.
Those comments showed a major difference between Microsoft's cloud strategy and VMware's virtualization-centric, IaaS approach. And Microsoft was delivering a clear, consistent message.
That all changed last week, when we got some news about System Center Virtual Machine Manager 2012.
---