---
May 16, 2011 2:48 PM
VMware's acquisition spree continues today with Shavlik Technologies.
Shavlik is VMware's partner in VMware Go, a service designed to help SMBs deploy and manage virtualization more quickly and easily. The 18-year-old company built its business around security, with a focus on patch management. (Shavlik's technology helps power VMware Update Manager, for example.)
The Shavlik acquisition makes sense given VMware's new focus on the applications market. After all, it wouldn't do VMware much good to buy Zimbra and SlideRocket without having some way to easily update and patch those applications. And Shavlik was the natural choice, thanks to its existing partnerships with VMware on Go, Update Manager and other initiatives.
But it sounds like Shavlik will also play a role in VMware's increasingly complicated infrastructure management strategy.
May 11, 2011 10:43 PM
A new product announced by VMware parent company EMC Corp. this week could lay the groundwork for live migration of virtual servers over large geographic distances. But storage is just one part of that battle and some experts question whether the cost of long-distance vMotion will be justifiable even when the technology is ready for prime time.
Continued »
---
May 10, 2011 3:23 PM
At last week's Red Hat Summit, company execs painted Microsoft as their bitter rival. But the two vendors may have more in common than you'd think.
I was reading Beth Pariseau's story on KVM's slow go of it in the virtualization market, and I started to sense a pattern: A lot of the reasons that Red Hat Summit attendees gave for not moving to KVM were the same reasons that other IT pros have given for not deploying Microsoft Hyper-V.
To illustrate this point, here are some snippets from that story, with one change: I replaced "KVM" or "open source software" with "Hyper-V." Check it out:
Continued »
---
May 9, 2011 3:47 PM
Red Hat Enterprise Linux (RHEL) 6 and Red Hat Enterprise Virtualization (RHEV) 2.2 offer some options for memory overcommit, but these features can interfere with one another in some scenarios, according to IBM engineers.
Red Hat and IBM formally announced a partnership to develop RHEL KVM and RHEV together at last week's Red Hat Summit in Boston. Also at the show, Joel Schopp, a Linux software engineer for IBM, presented an open-source utility, Memory Overcommit Manager (MOM), meant to reduce the interference between the memory overcommit features in RHEL and RHEV.
---
May 5, 2011 10:56 AM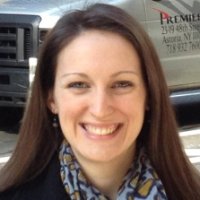 Profile: Alyssa Provazza
BOSTON — By nature, virtual machines (VMs) are movers and shakers. The tools in Red Hat Enterprise Linux (RHEL) 6 perform the essential tasks of virtual-to-virtual (V2V) conversions, physical-to-virtual (P2V) conversions and live migrations, but they still have room for improvement.
Matthew Booth, a Red Hat senior software engineer, revealed a few expected improvements at the Red Hat Summit this week. RHEL's P2V conversion tool, virt-p2v, is still fairly new, so the company is working on faster conversion times and improved fixed-storage transfer options, Booth said.
If your organization is just starting to virtualize, P2V conversion is a critical first step. Slow conversions can complicate virtualization implementations, so RHEL 6 needs to step up its game in this area.
---
May 4, 2011 7:55 PM
BOSTON — Red Hat Enterprise Virtualization (RHEV) has about 500 customers worldwide, and more than half are existing VMware users.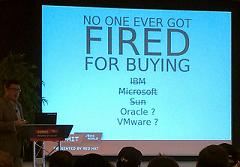 That's the word from Red Hat product marketing manager Chuck Dubuque, who talked about the company's customer base during a RHEV overview session this afternoon at the Red Hat Summit.
"We also have customers who have a lot of VMware," he said. "That's actually the majority of our customers right now."
These VMware users are looking for more affordable alternatives to virtualize more of their infrastructure, he said.
"One of the major issues comes down to cost," he added. "VMware is a fairly expensive product, and there are lots of applications in my environment that I'd like to virtualize that I can't at $3,000 a socket."
About two-thirds of RHEV users are existing Red Hat customers (either Red Hat Enterprise Linux or JBoss), Dubuque said. And in addition to the 500 customers, there are another "couple hundred" active proof-of-concept deployments, he said.
Dubuque also previewed RHEV 3, which will come out by the end of the year.
---
May 4, 2011 7:35 PM

Profile: KeithKessinger
BOSTON — New details have emerged regarding Red Hat Enterprise Virtualization (RHEV) 3.
Chuck Dubuque, a Red Hat product marketing manager, shared the details during a RHEV overview session here at the Red Hat Summit. He said a RHEV 3 beta will come out later this summer, and the final version will be out by the end of 2011.
RHEV 3 will support the following density numbers:
4,096 cores per CPU
64 TB of RAM per host
Up to 32 vCPUs per guest (with support for 64 vCPUs in the works)
1 TB RAM per guest
200 hosts per cluster
In addition, RHEV 3 will no longer require Windows to run its management component. The release will not include storage live migration, but Dubuque said "we're working on that now" and it should be available in Red Hat Enterprise Linux 6.2 or 6.3, due sometime next year.
---
May 4, 2011 2:48 PM
BOSTON — Your choice of hypervisor is a vote for the future of IT. And to choose VMware is to vote against the promise of cloud computing.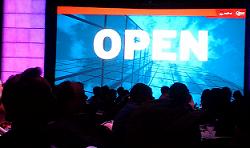 That's been the message from Red Hat executives here at the Red Hat Summit. During yesterday afternoon's keynote, CEO Jim Whitehurst said vendors that market full cloud solutions are trying to lock customers into their stacks, and they're just delivering the "same old stuff under new names." If IT chooses this model instead of the open source approach, he said, "we as an industry are deciding who is going to be the next Microsoft."
As I wrote last week, VMware is clearly aiming to be the next Microsoft, but at an open source conference, being called "the next Microsoft" is most definitely not a compliment.
---
April 29, 2011 6:25 PM
"Deep down, Maritz and his colleagues know the traditional operating system isn't going anywhere anytime soon."
I wrote that sentence last month, when I argued that VMware's iPad app actually strengthens IT's reliance on Windows, not diminishes it. Although CEO Paul Maritz and co. have been banging the "death of the traditional operating system" drum for years now, their vision of VMware as a Windows OS killer is still a pipe dream.
And honestly, if VMware execs wanted to compete head-on with Microsoft in the OS market, they could've gone and acquired Novell when they had the chance. The fact that they didn't is telling. They'd rather attack the traditional OS indirectly, through the applications market, and this strategy has really come together in the past few weeks.
---
April 25, 2011 12:13 PM
VMware has released PXE Manager for vCenter, a new tool that supports automatic PXE boot and patch management for ESXi hosts.
PXE Manager for vCenter also lets users automate ESXi host provisioning (both stateless and stateful), and it supports multiple vCenter instances. In addition, users can deploy directly from PXE Manager for vCenter to both vCloud Director and Cisco's Unified Computing System.
PXE Manager for vCenter is the latest VMware Labs fling, a free, unsupported product with experimental features that VMware may or may not add to future releases. Supported server operating systems include Windows Server 2003 R2, Windows Server 2008 and Windows Server 2008 R2. On the agent side, PXE Manager for vCenter supports those Windows versions as well as Red Hat Enterprise Linux 5.3 and higher, Novell SUSE Linux Enterprise 11, CentOS 5.3 and higher and openSUSE 11.
---