---
June 20, 2011 2:36 PM
The summer hypervisor season is in full swing, and three blockbusters are capturing the attention of fans and critics alike. We already know about the upcoming releases of VMware vSphere 5 and Citrix XenServer 6.0, and now word on Microsoft Hyper-V 3.0 has leaked out, too.
French publication PC INpact reported last year that the next version of Hyper-V would be part of the Windows 8 operating system, and that indeed appears to be the case. Early this morning, Windows Now blogger Robert McLaws posted several screenshots of what he said is a leaked Windows 8 x64 build, which show Hyper-V as a feature that users can turn on or off through the control panel.
(The name of the next version of Hyper-V isn't set in stone anywhere; PC INpact called it "Hyper-V V3" in its report last year, but McLaws went with "Hyper-V 3.0," although none of his screenshots use that name. We'll stick with that for now, but beware that it may change.)
June 16, 2011 5:49 PM
Dr. Kieran Harty, VMware's former executive vice president of engineering, is now tackling storage performance and management headaches.
His startup, Tintri, launched in March, after two and a half years in stealth mode, and it received $18 million in series C venture capital funding this month. The company's product, VMstore, is a combination of hardware and software that aims to solve the problems of storage I/O performance bottlenecks and management complexity in virtual infrastructures.
VMstore is a 4U box that comes with 8.5 TB of usable capacity, comprised of a combination of solid-state Flash disks and SATA capacity. It uses inline data deduplication to compress virtual machine (VM) data so that up to 13 logical TB can fit into one unit. With compression and deduplication — as well as the ability to automatically move data to the Flash disks in small 8KB blocks, according to application demand — the appliance can store between 100 and 200 VMs per node, including high-performance databases, Tintri says.
---
June 10, 2011 6:59 PM
EMC and VMware are as close as two vendors can get, but that doesn't make them immune to integration problems.
An issue with some versions of EMC's Engenuity Symmetrix VMax disk array microcode and VMware vSphere's vStorage APIs for Array Integration (VAAI) has EMC warning users of potential hits to performance and data integrity.
An unspecified but relatively small number of users have experienced performance slowdowns as a result of using EMC's VMax arrays at certain microcode levels with VAAI, according to a blog post written yesterday by Chad Sakac, EMC's vice president for the VMware Technical Alliance.
---
May 31, 2011 8:10 PM
Microsoft released a second beta of System Center Virtual Machine Manager (SCVMM) 2012 to a broader audience May 26, bringing the product another step closer to general availability.
Due out in the second half of 2011, SCVMM 2012 may bring greater feature parity with VMware's vCloud Director. New features include new administrative roles and workflows for self-service portals, which are meant to support Infrastructure as a Service (IaaS), plus automated, wizard-driven provisioning of virtual machine (VM), network and storage hardware through Virtual Machine Manager.
---
May 27, 2011 5:37 PM
SAN FRANCISCO — What do Dilbert, teddy bears and Angry Birds have in common? They were all among the sights at this week's Citrix Synergy 2011 conference. Here are some pictures from the show: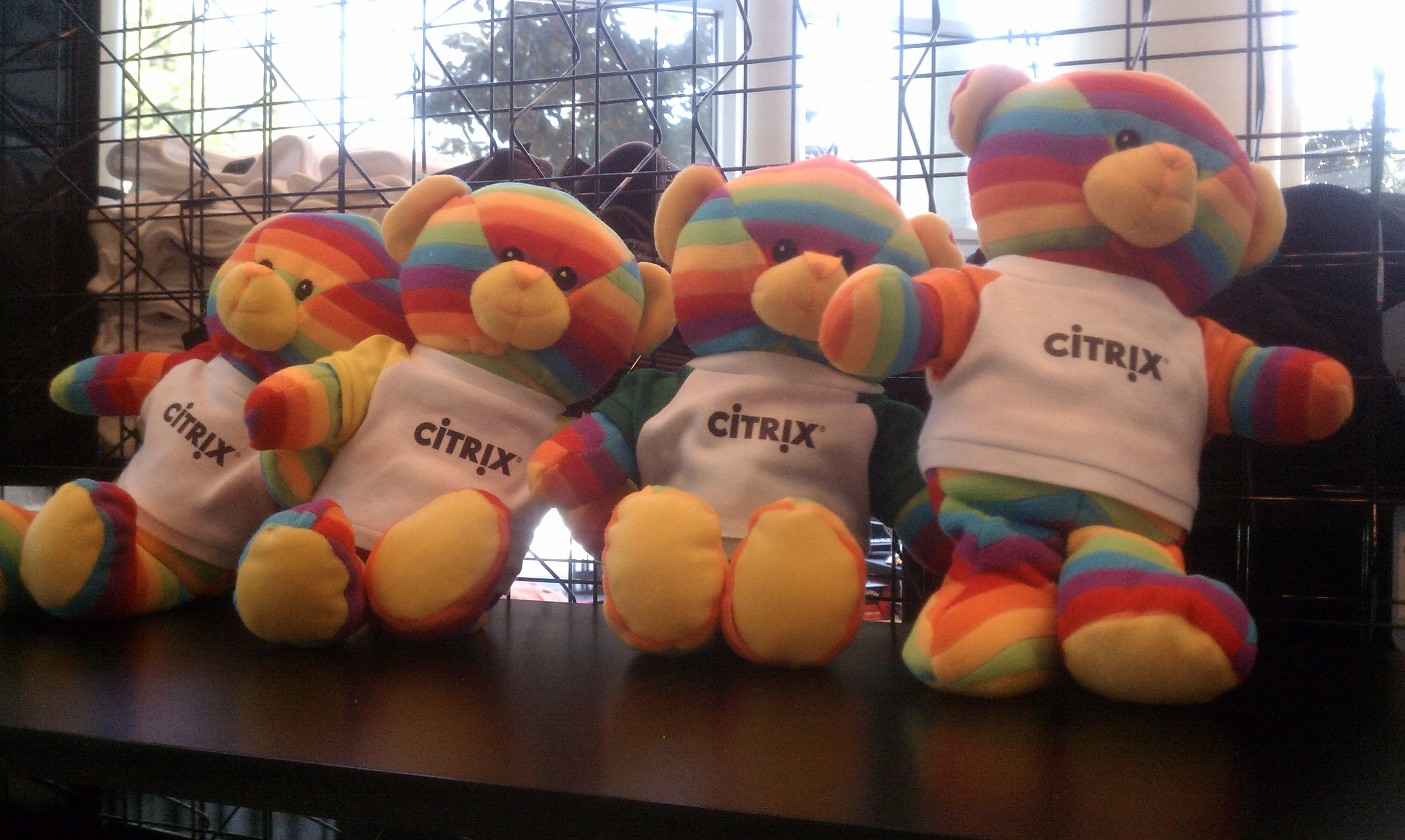 The Citrix Store at the show sold all kinds of merchandise, such as these teddy bears.
---
May 27, 2011 5:11 PM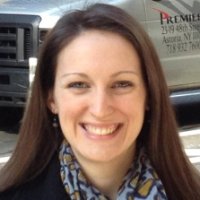 Profile: Alyssa Provazza
Go big or go home. That's been VMware's strategy in the virtualization and cloud markets, so it's no surprise the company is doing the same in real estate.
VMware is planning a massive expansion at its Palo Alto headquarters, according to the San Jose Mercury News. The company will take over an adjacent 1 million square feet of space in the Stanford Research Park, where pharmaceutical company Roche once called home. The $225 million lease agreement expires in 2045. Can you imagine what cloud will be three decades from now?
With a $30 million renovation by the end of this year, VMware's campus will grow from 30 to 100 acres and from five to 22 buildings. The expansion will also bring new jobs — as many as 2,500. It could make VMware the largest employer in Palo Alto (outside of Stanford University), where tech and social media companies have come to dominate.
---
May 26, 2011 4:12 PM
SAN FRANCISCO — Citrix Synergy was chock full of news on desktop virtualization and cloud computing this week. But if you were looking for server virtualization news, you had to do a little digging.
Citrix CEO Mark Templeton only mentioned XenServer a couple of times during his Wednesday-morning keynote, and he actually brought up Microsoft Hyper-V first, calling it "a great platform for XenDesktop." And only one of the dozen or so press releases that Citrix issued at the show focused on XenServer — but that was about a new remote-management product, not XenServer 5.6 Feature Pack 2 or the XenServer 6.0 beta, which both came out last week.
---
May 19, 2011 6:20 PM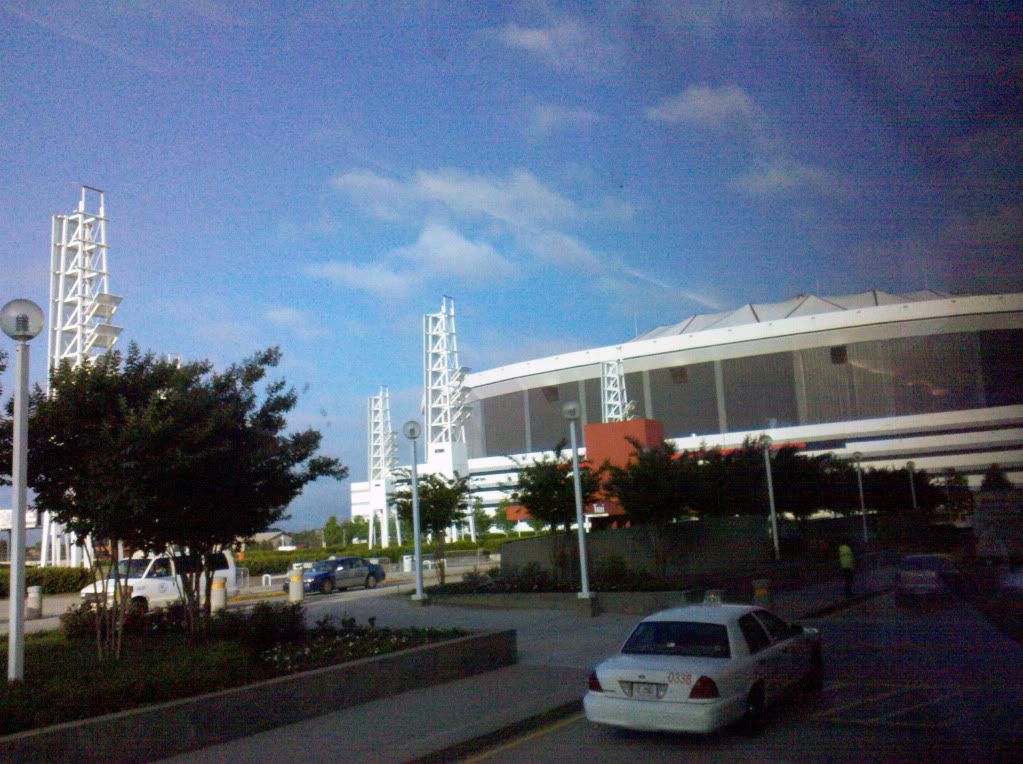 The Georgia World Congress Center in Atlanta, which hosted TechEd 2011.
---
May 19, 2011 6:16 PM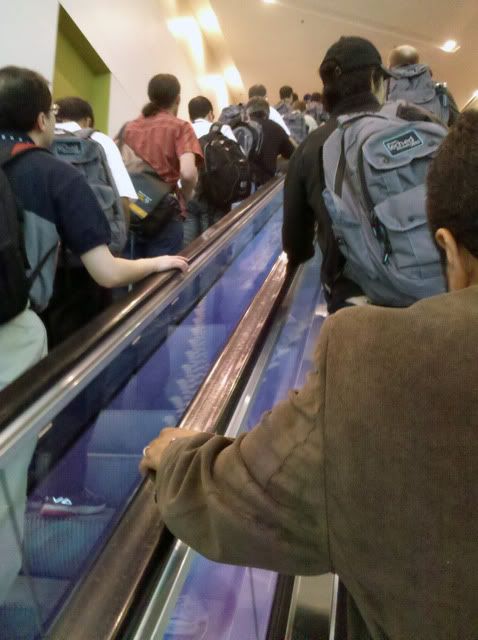 ATLANTA — Thoughts collected while going up and down seven or eight escalators to get from one TechEd session to another…
VMM 2012: The beginning of the end for Virtual Server?
According to various reports around the blog- and Twittersphere from Microsoft users and partners, System Center Virtual Machine Manager (SCVMM) 2012 will not support Microsoft's Virtual Server 2005 R2 as a virtual machine host. This has users wondering if the release of SCVMM 2012 will represent the beginning of the end for Microsoft's original hypervisor technology.
More items from the Hyper-V wish list
Users at TechEd explored Dynamic Memory and storage integration for Hyper-V, but there were also some miscellaneous items on their wish lists:
"Bare metal provisioning will be nice to see in VMM 2012," said Nathan Lasnoski, a Microsoft MVP who does field deployments of Hyper-V for clients as a systems integrator. "Right now we've developed an efficient pattern for doing deployments, but it will be much easier just to spin up a Hyper-V host through software."
---
May 17, 2011 12:45 PM
By Beth Pariseau, Senior News Writer
ATLANTA — NetApp and Cisco have issued another reference architecture in partnership with a virtualization vendor. This time it's Microsoft.
The NetApp Hyper-V Cloud Fast Track with Cisco data center architecture, announced Monday at TechEd North America, is a pre-tested reference architecture that includes Hyper-V, System Center, NetApp storage and Cisco's Unified Computing System. A software bundle that includes the NetApp OnCommand"3.0 plug-in for Microsoft is also included.
To create that OnCommand plug-in, NetApp is using an Opalis-based workflow management system layered over several hundred custom PowerShell commandlets to communicate with System Center, rather than the Storage Management Initiative — Standard (SMI-S). Microsoft officials had said previously that SMI-S would be the basis for integration between storage partners and System Center Virtual Machine Manager (SCVMM) 2012.
---