---
July 11, 2011 6:20 PM
LOS ANGELES — Hyper-V got a couple of quick shout-outs during this morning's Microsoft Worldwide Partner Conference keynote.
CEO Steve Ballmer cited Hyper-V's role in Microsoft's overall cloud strategy and alluded to the new features added in Service Pack 1 earlier this year.
"We've driven hard with new capabilities in Hyper-V," he said.
Ballmer also said that VMware, Google, Oracle and other competitors offer some good pieces to the cloud puzzle, but that only Microsoft has everything.
"Having a strategy that spans public and private is really a unique strength for Microsoft," he said.
July 8, 2011 6:33 PM
A new virtualization replication company called Zerto claims to have built a better mousetrap for disaster recovery.
Zerto left stealth mode last month and is already generating some buzz, because it doesn't require matching storage arrays at disaster recovery sites and allows users to manage replication at the VM or application level, rather than at the physical storage layer. Its software installs as a virtual appliance on each host, using vSphere APIs and Zerto's own proprietary algorithms to replicate virtual machine (VM) data to a secondary site.
---
July 7, 2011 7:38 PM
VMware always gets IT people talking, but on Capitol Hill, the company is pretty quiet.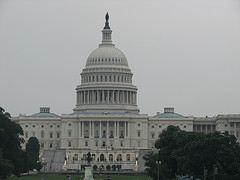 Today I stumbled across a Hewlett-Packard blog post about how much money certain IT vendors spent on federal government lobbying in the first quarter of this year. Most vendors on the list — IBM, Oracle, Microsoft, HP, Intel, etc. — spent somewhere in the neighborhood of $1 million to $1.5 million. But the company I was most interested in, VMware, wasn't mentioned, so I looked it up myself.
VMware has only spent a fraction of that much in the past year, let alone in one quarter. The virtualization leader spent $40,000 in the first quarter of 2011 with lobbying firm Van Scocoy Associates, all to lobby the Senate Office of Management and Budget on "cloud computing issues." And for the past four quarters, VMware has spent just $180,000, all with Van Scocoy.
---
July 5, 2011 6:11 PM
VMware still rules, but the top of the virtualization mountain is getting crowded.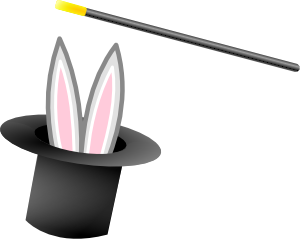 Gartner has added Microsoft and Citrix to the leaders section of its server virtualization Magic Quadrant, recognizing the growth of Hyper-V and XenServer over the past year.
"Microsoft has increased its market share (especially among midmarket customers new to virtualization), and Citrix is leveraging its desktop virtualization strengths and its free XenServer offering to expand its server virtualization share," Gartner analysts wrote.
To produce the Magic Quadrant, Gartner evaluates vendors on their products and services, overall viability, sales and marketing execution and more. VMware ranked the highest, with the most complete vision and best execution of that vision, but Microsoft and Citrix both scored high enough to make the leaders quadrant. Microsoft beat Citrix on "ability to execute," and Citrix beat Microsoft on "completeness of vision."
---
June 29, 2011 12:54 PM
David Greschler, Microsoft's director of virtualization and cloud computing, has left the company.
Greschler and Douglas A. Brown of the popular virtualization site DABCC.com have founded a new virtualization and cloud community site, PaperShare. Greschler is CEO, and Brown is CTO.
I have a note into Microsoft asking who the new director of virtualization and cloud will be. Amy Barzdukas, a general manager for Microsoft's Server and Tools Business, will have at least some role; she's the company's designated Hyper-V executive for press briefings at next month's Worldwide Partner Conference. Barzdukas joined Microsoft in 1997 and has previously worked on consumer security and Internet Explorer.
Greschler was the co-founder of application virtualization vendor Softricity, which Microsoft acquired in 2006. During his time as director of virtualization and cloud, Hyper-V debuted and emerged as the number-two server virtualization platform — albeit a very distant number two — behind VMware.
PaperShare allows users (and vendors) to share white papers they think their friends and colleagues may be interested in, and it also includes social media aspects such as status updates, groups and messages. For more information, check out this interview with Greschler and Brown from VMblog.com.
UPDATE (3:15 p.m.): Edwin Yuen will replace Greschler as Microsoft's director of virtualization and cloud strategy. Yuen also joined Microsoft as part of the Softricity acquisition, and he's been another public face of Hyper-V over the past several years.
---
June 28, 2011 5:30 PM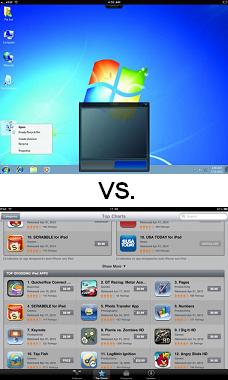 Pop quiz: Why did you buy your particular smartphone or tablet?
A. Because of its cool apps that let me make dinner reservations, hail a taxi to the restaurant and then watch ESPN while I'm in said taxi.
B. Because of its remote-desktop capabilities.
Chances are, you just answered A (or some variation of it). People buy mobile devices for the apps. Sure, they use their remote-desktop features, but only because it's easier to carry an iPad all day than it is to lug around a laptop. (And because you look a lot cooler if you have an iPad.)
Everything being equal, people would rather run Windows applications natively than log into a remote-desktop app, spend five minutes figuring out how to double-click on an icon and then hope the WiFi doesn't cut out.
Pop quiz part 2: What does this have to do with the virtualization market?
A. Nothing
B. More than you'd think. Read on…
VMware and other remote-desktop middlemen keep trying to insert themselves into the mobile conversation with their clients for smartphones and tablets. This plays into VMware's prediction of the death of the traditional operating system. The idea is that VMware's virtual infrastructure technologies and cloud-based applications, along with the proliferation of mobile devices, will break IT free from the chains of Windows, allowing users to be more independent and more productive. (It will also really, really complicate enterprise device management, but they usually leave that part out.)
---
June 22, 2011 3:59 PM
The departures of XenSource founders Simon Crosby and Ian Pratt from Citrix have generated plenty of buzz in the virtualization market today, with all eyes focused on the company's next move.
Partners note that the bulk of Citrix's XenServer product development and marketing machine remains intact.
"Considering that both [Pratt] and [Crosby] are primarily advocates and evangelists for virtualization/open source projects and the heavy technical lifting is done by the Citrix developers, I don't think this will mean any changes to the XenServer product commitment by Citrix," wrote Shannon Snowden, consulting partner with Citrix partner New Age Technologies in Louisville, Ky., in an email. "Additionally, if the new company solves the security concerns with cloud infrastructures, then Citrix will be a big beneficiary, so it's a win-win departure for everyone involved."
---
June 22, 2011 2:02 PM
XenSource co-founders Simon Crosby and Ian Pratt are leaving Citrix Systems to tackle their next project: cloud security.
Crosby, Citrix's CTO, wrote today on his blog that he and Pratt, a Citrix vice president, will be co-founders of a new cloud security startup called Bromium. Bromium remains in stealth mode, but Crosby hinted at its direction in his post:
I remain firmly of the view that virtualization can offer a new toolset that can help to deliver a more secure and trustworthy computing infrastructure. … We are fusing deep virtualization and security systems DNA to build a powerful set of tools that can offer continuous endpoint protection.
Gaurav Banga, the creator of Phoenix Hyperspace, is another co-founder of Bromium,  whose investors so far include Andreessen Horowitz, Ignition Partners and Lightspeed Venture Partners. George Kurtz, worldwide CTO and executive vice president at McAfee, is a board member.
Crosby wrote that he and Pratt "will remain active in our stewardship, contribution to, and promotion of the key building blocks of open infrastructure: xen.org, OpenStack.org, OpenVSwitch.org, the Open Networking Foundation and other projects." He also emphasized that Bromium "does not intend to compete with any virtual infrastructure or security vendor."
Crosby and Pratt joined Citrix when the company acquired XenSource in 2007. In a statement, Citrix said, "While we will obviously miss their day-to-day presence as employees here at Citrix, we're genuinely excited about the Bromium vision and believe it will address some much needed industry challenges that are highly complementary to the Citrix virtualization, networking and cloud strategy."
---
June 21, 2011 4:47 PM

Profile: KeithKessinger
Celebrities occasionally evolve beyond what made them famous. A great example is Jesse Ventura, who went from professional wrestling villain to governor of Minnesota. But others aren't so lucky. Just look at Eddie Murphy's singing career.
The same can be said for IT vendors. Apple grew from a fledgling computer maker to the world's largest technology company by capitalizing on the iPod, iPad and iPhone. And now VMware is trying to pull off a similar transformation, using its core virtualization business to make inroads in other markets, such as business applications and cloud computing.
It's too early to tell if these moves will pay off, but early indications show that VMware is getting its cloud message out there, according to the SearchCloudComputing.com 2011 reader survey. When asked, "Which vendors do you most associate with private cloud computing?" an overwhelming majority of the survey's 500 respondents named VMware. (Google was a distant second, just edging out Salesforce.com and Amazon.)
These results are a testament to VMware's marketing machine, which constantly reminds us that VMware is not just a virtualization company. It feels like every week VMware purchases another company, and each acquisition is an opportunity for VMware to point out, "Hey, we do cloud!"
---
June 20, 2011 6:58 PM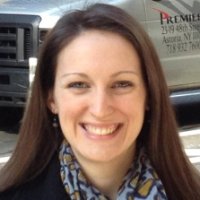 Profile: Alyssa Provazza
PCI DSS 2.0 clarified that credit-card-handling organizations could, in fact, use server virtualization. But the question still remained: How, exactly?
A new information supplement from the Payment Card Industry (PCI) Security Standards Council attempts to answer that question. The supplement, produced by a PCI special interest group consisting of more than 30 merchants, vendors and security assessors, identifies the challenges of virtualizing PCI-regulated environments and advises organizations on how to implement virtualization in compliance with the Data Security Standard (DSS).
These virtualization guidelines (PDF) may look good on paper, but many organizations will still encounter roadblocks — surrounding not only PCI compliance, but the virtualization technology itself.
---