Feb 12 2010 7:12PM GMT

Profile: Colin Steele
Novell is jumping on the KVM bandwagon.
The company is developing a KVM hypervisor called AlacrityVM, as virtualization.info points out. The move follows in the footsteps of Red Hat, Novell's open source rival, which moved from Xen to KVM with its latest release, Red Hat Enterprise Linux 5.4.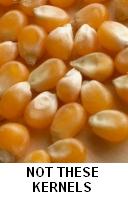 KVM is still a relatively unproven enterprise technology with a very small user base. Its biggest advantage over Xen, the leader in Linux virtualization, is that it is built into the Linux kernel. And that's just not enough of a reason to switch for most people.
The proprietary virtualization platforms, VMware and Hyper-V, are far and away the market leaders. Behind them are the Xen platforms, led by Citrix XenServer but also including Oracle VM and others.
Red Hat and Novell are even further behind. They really have nothing to lose, so they both can afford to take a shot on KVM. If the technology catches on, they can ride the wave and prosper. If not, they won't be much worse off.
For more on Linux virtualization trends, check out this Xen vs. KVM face-off between experts Andi Mann and Sander van Vugt.