Oct 27 2010 4:52PM GMT

Profile: Colin Steele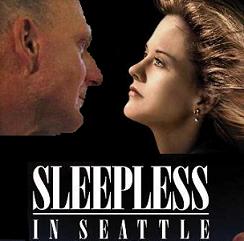 It's not a good morning for Microsoft.
Execs are waking up to reports of the company's demise from two major business publications: CNNMoney, which says Microsoft's consumer brand is "dying," and Reuters, whose headline is "Sleepy in Seattle." (Personally, I would have gone with "Redmond? More like Dead-mond!")
The reports focus on Microsoft's lack of innovation — or failure to capitalize on its innovation — when it comes to consumer products such as smartphones, portable music players and tablets. Apple's iPhone, iPod and iPad are all pop culture icons with devout customers. When was the last time you saw people line up days in advance to buy a Windows Phone 7, or a Zune, or whatever the heck Microsoft calls its tablet?
"Is this Microsoft's Waterloo?" CNNMoney's David Goldman asks. "Will it become the next IBM — crucially important to businesses but an afterthought for consumers?"
That's a good question, but not an entirely accurate one, at least when it comes to virtualization. In this enterprise market, Microsoft has many of the same challenges it faces against Apple in the consumer market.
For example, Apple debuted the iPod in 2001. Microsoft didn't release the Zune until 2006, and it took until 2009 for the improved Zune HD to hit shelves. By that point, everybody and their mother had an iPod. (OK, not everyone, but enough that the chances of Zune catching up were slim to none.)
Now take a look at the server virtualization market. VMware debuted GSX Server in 2001. Microsoft didn't release Virtual Server until 2004, and it took until 2008 for the improved Hyper-V to hit shelves. By that point, everybody and their mother was on VMware. (Again, an exaggeration, but you get the point.)
You can't stand in line for days outside a VMware store waiting to buy the latest release, but if you could, some people would. VMware has that kind of Applesque customer loyalty.
Case in point: Just the other day, systems engineer Sean Kalahar wrote on Twitter: "if vmware was a woman not only would i marry her but i would also let her hold the remote." Sure, more businesses have been asking Hyper-V out lately, but marriage is nowhere on the horizon.
We've compared Microsoft's push into the server virtualization market to its late start (but eventual dominance) in the OS, Web browser and email/collaboration markets. But as Microsoft's struggles in the consumer market show, a late start can sometimes be too much to overcome.