Sep 3 2009 6:14PM GMT
Profile: Jbeltran
Tags:
Following Tuesday's VMworld 2009 keynotes and sessions at the Moscone Center in San Francisco, TechTarget's Data Center and Virtualization Media Group hosted an after-party where attendees had a chance to wind down before another full day. If you missed this year's VMworld action (or if you just want to re-live the memory), check out our staff photos from the event.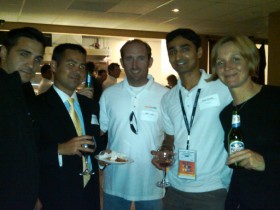 RingCube Technologies was out in full force at TechTarget's VMworld 2009 event (pictured here with TechTarget editor Jo Maitland).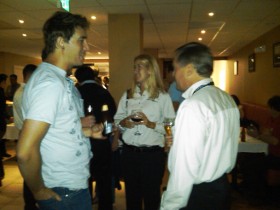 Brian Madden and others at TechTarget's VMworld 2009 party.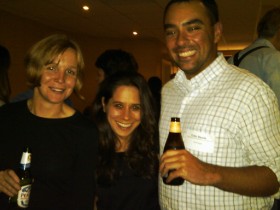 Jo Maitland and fellow TechTarget editors Lauren Horwitz and Colin Steele wind down on Tuesday night.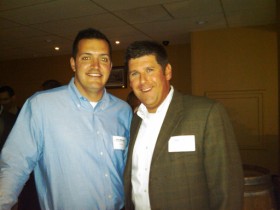 Sean Matthews and Peter Larkin of the Data Center and Virtualization group at the TechTarget VMworld party.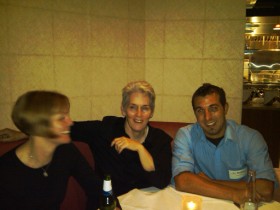 TechTarget editors Jo Maitland, Jan Stafford and Dan Mondello relax after Tuesday's sessions.