---
August 30, 2012 3:48 PM
SAN FRANCISCO -- If this whole virtualization thing doesn't work out, several VMworld 2012 attendees will have photography careers to fall back on. People at VMware's annual conference this week...
August 29, 2012 8:14 PM
VMworld seems to get bigger every year, and with each leap in growth comes some overcrowding. Some years, it's been long lines to get into first-come, first-serve sessions, for example. And perennially, according to attendees, Hands on Labs at the show have issues on the first day. This year...
---
August 29, 2012 8:12 PM
Virtualization users look forward to VMware's annual confab because that's when solutions to their biggest problems are announced – though not always. This year is no exception. VMware shops will gain some features that improve existing products while other issues remain...
---
August 28, 2012 1:33 PM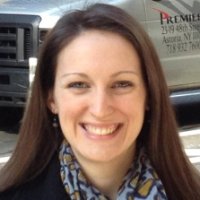 Profile: Alyssa Provazza
Beth Pariseau, Senior News Writer -- As expected, VMware made a grand show of ending the much-reviled vRAM pricing program this week at VMworld 2012 in favor of per-CPU licensing...
---
August 27, 2012 4:07 PM
SAN FRANCISCO -- During his final VMworld keynote this morning, outgoing VMware  CEO Paul Maritz shared these figures showing how much VMware and its community grew under his four-year tenure from 2008 to 2012: Intel-based servers virtualized: 25% to 60% VMware Certified Professionals:...
---
August 22, 2012 7:12 PM
A little more than a year ago, VMware ignited a firestorm by overhauling its vSphere pricing and licensing. Next week, the company will reportedly go back to the old way of doing things, in the hopes that we'll all forget this whole fiasco even happened. But it did happen. And it showed a...
---
August 10, 2012 12:47 PM
For years, the independent New England VMware User Group has held large quarterly events for the VMware community in Massachusetts, Rhode Island, Maine and New Hampshire. Next month, the global VMware User Group will move in on its turf. The first
---