---
October 18, 2011 1:36 PM
Site Recovery Manager, vCloud Director and vCenter Operations are seeing strong sales, VMware executives said on the company's earnings call last night. VMware reported total revenue for the third quarter of $942 million, an increase of 32% from a year ago. CFO Mark Peek and...
October 13, 2011 7:27 PM
As the virtualization market matures, functionality that used to live in the underlying infrastructure is steadily being absorbed into virtual machines. One of the hotter areas for emerging companies of late is software that allows agents inside guest VMs to automate the use of host-based Flash...
---
October 13, 2011 6:49 PM
Microsoft let drop a new tidbit of information about Hyper-V 3.0 in a blog post this week.
Hyper-V Network Virtualization: Allows you to keep your own...
---
October 6, 2011 8:54 PM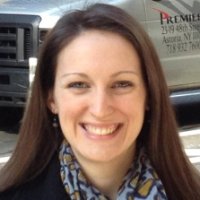 Profile: Alyssa Provazza
New York -- At his Interop keynote this week, Microsoft's Robert Wahbe said IT shops in 2011 are running 10.7 million virtual servers, compared to 7.8 million physical servers. Sounds great for virtualization, right? Not so fast. Wahbe also said only 20% of physical servers in data centers are...
---
October 4, 2011 7:59 PM
At first glance, Red Hat's acquisition of clustered open-source storage player Gluster seems like a pure storage play, perhaps with a bit of open-source camaraderie mixed in. But before it was bought out, Gluster was positioning itself as a...
---