---
September 28, 2011 2:06 PM
Please join me in welcoming Christian Mohn to the Server Virtualization Advisory Board! Mohn, an infrastructure consultant based in Norway, is a VMware vExpert for 2011 and co-host of the...
September 23, 2011 8:24 PM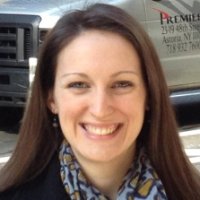 Profile: Alyssa Provazza
The Open Virtualization Alliance, founded in May to promote KVM, has grown to more than 200 members since its launch, seeing specific interest from cloud-focused...
---
September 22, 2011 1:32 PM
VMware's director of networking research and development is now with a new company, Big Switch Networks. Howie Xu was with VMware for nine years...
---
September 15, 2011 2:03 PM
Cisco Systems Inc. is preparing to support Windows Server 8 Hyper-V with its Nexus 1000V virtual switch, which previously only supported VMware. A newly extensible virtual switch was among the new 
---
September 8, 2011 2:28 PM
In future vSphere releases, VMware will focus on optimizing for the cloud and improving how clusters work. These changes will further blur the line between a virtual data center and a cloud infrastructure, said Bogomil Balkansky, VMware's vice president of product marketing. During an...
---
September 7, 2011 2:13 PM
VMware highlighted its Mobile Virtualization Platform at VMworld 2011, but I left the show feeling like the technology is little more than a novelty. The concept itself is a good one, but the lack of Apple iOS support, VMware's reliance on...
---
September 6, 2011 8:47 PM
In the future, VMware Site Recovery Manager will offer policy-based, multi-tenant disaster recovery for vCloud Director. That's according to VMware officials who previewed the Site Recovery Manager (SRM) roadmap during the VMworld 2011 conference...
---
September 6, 2011 5:51 PM
We have an open spot on our Server Virtualization Advisory Board. Would you like to fill the void? Our advisory board members are our go-to experts who keep us up to date on the latest news and trends in the server virtualization market. They share their insights with our readers by answering a...
---
September 6, 2011 2:47 PM
Red Hat revealed a future feature of KVM and Red Hat Enterprise Linux at VMworld 2011 that will allow native non-virtualized applications to run alongside virtual machines and virtual desktops on a host. Called Hybrid Mode, it will eliminate latency issues associated with running workloads inside...
---