---
August 31, 2011 6:53 PM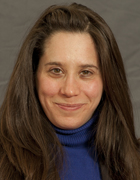 Profile: Lauren Horwitz
On day two of VMworld 2011 during the technical keynote with CTO Steve Herrod, VMware focused...
August 30, 2011 1:06 AM
VMware CEO Paul Maritz mentioned "canonical applications" and "cloud" dozens of times each during his VMworld keynote this afternoon. But there was one word buzzword he didn't mention at all: licensing. VMware ticked off a lot of its loyal customers last month with its new vSphere 5 licensing...
---
August 22, 2011 2:45 PM
Hyper-V support was the headline when Veeam previewed its Backup and Replication 6 product at Microsoft TechEd. But with the new release, which will begin shipping in the...
---
August 18, 2011 9:17 PM
Catbird Networks and VMware will announce plans next week to deliver VMware vShield controls into Catbird vSecurity. Catbird disclosed the OEM plans this afternoon in response to a report...
---
---
August 15, 2011 2:20 PM
VMware certifications may still look good on your resume, but the value of some has plummeted. The value of the VMware Certified Professional (VCP) has decreased 12.5% in the past six months, and the...
---
August 1, 2011 9:10 PM
The Killers will headline the VMworld 2011 party. Today's announcement of The Killers as the VMworld 2011 party band makes up for several years of lackluster...
---
August 1, 2011 5:26 PM
As virtualization and cloud vendors make more acquisitions (see: Citrix buying Cloud.com) and dive deeper into IT infrastructure (see: vSphere 5), are the small guys getting squeezed...
---
August 1, 2011 5:06 PM
At its core, virtualization is the abstraction of data from the...
---
August 1, 2011 2:48 PM

Profile: Eric Siebert
VMware really could have approached vSphere 5 licensing differently to make it less painful for existing customers. It's understood and accepted that VMware licensing...
---