---
June 29, 2011 12:54 PM
David Greschler, Microsoft's director of virtualization and cloud computing, has left the company. Greschler and Douglas A. Brown of the popular virtualization site DABCC.com have founded a new virtualization and cloud community site,


RSS Feed

Email a friend
June 28, 2011 5:30 PM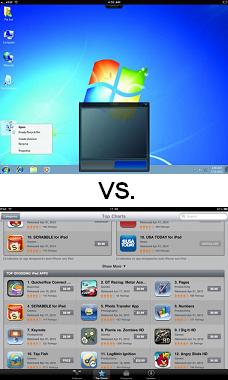 Pop quiz: Why did you buy your particular smartphone or tablet? A. Because of its cool apps that let me make dinner reservations, hail a taxi to...
---
June 22, 2011 3:59 PM
The departures of XenSource founders Simon Crosby and Ian Pratt from Citrix have generated plenty of buzz in the virtualization market today, with all eyes focused on the company's...
---
June 22, 2011 2:02 PM
XenSource co-founders Simon Crosby and Ian Pratt are leaving Citrix Systems to tackle their next project: cloud security. Crosby, Citrix's CTO, wrote today on his blog that he and Pratt, a Citrix vice president, will be co-founders of a new
---
June 21, 2011 4:47 PM

Profile: KeithKessinger
Celebrities occasionally evolve beyond what made them famous. A great example is Jesse Ventura, who went from professional wrestling villain to governor of Minnesota. But others aren't so lucky. Just look at Eddie Murphy's singing...
---
June 20, 2011 6:58 PM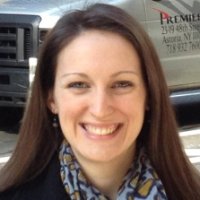 Profile: Alyssa Provazza
PCI DSS 2.0 clarified that credit-card-handling organizations could, in fact, use server virtualization. But the question still remained: How, exactly? A new information supplement from...
---
June 20, 2011 2:36 PM
The summer hypervisor season is in full swing, and three blockbusters are capturing the attention of fans and critics alike. We already know about the upcoming releases of VMware vSphere...
---
June 16, 2011 5:49 PM
Dr. Kieran Harty, VMware's former executive vice president of engineering, is now tackling storage performance and management headaches. His startup, Tintri, launched in March, after two and a half years in stealth mode, and it received $18 million in series C venture capital funding this month....
---
June 10, 2011 6:59 PM
EMC and VMware are as close as two vendors can get, but that doesn't make them immune to integration problems. An issue with some versions of EMC's Engenuity Symmetrix VMax disk array microcode and VMware vSphere's vStorage APIs for Array Integration (VAAI) has EMC warning users of potential...
---