---
January 25, 2011 8:44 PM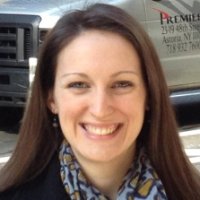 Profile: Alyssa Provazza
For the second straight year, technology professionals are feeling the effects of nearly flat wages. According to the 2011-2010 Annual Salary Survey from Dice, the average tech worker's salary increased by less than 1% in 2010. The survey reveals a core set of skills employers look for: Oracle...
January 20, 2011 8:09 PM
Tonight, before you lock up your data center and hit the lights, take a look around. Gaze longingly at your racks of servers and bundles of cables. Listen to the sweet sounds of the machines whirring and beeping. And take a deep breath of that dry, artificially cooled air. In a matter of months,...
---
January 17, 2011 8:29 PM

Profile: Beth Pariseau
A little more than a month ago, I wrote a story about some new vStorage APIs that are coming from VMware Inc. and its storage partners, code which...
---
January 10, 2011 6:33 PM
Bob Muglia, president of Microsoft's Server and Tools Business and the public face of its...
---
January 10, 2011 3:20 PM
"Virtualization alone does not a cloud make." Seems like a pretty innocuous statement, right? Not when it's on a Microsoft billboard, and that billboard happens to be along a stretch of highway that VMware employees take to work. The inference is that VMware, for all its cloud talk, is just a...
---
January 5, 2011 4:39 PM
IT managers still have server virtualization on the brain as they head into 2011. Server virtualization is the top priority for IT managers in 2011, according to TechTarget's 2011 IT...
---