---
December 22, 2010 3:32 PM
The winner of our 2011 virtualization predictions contest is Mike Preston, an IT pro for a school district in Ontario, Canada. Here's what he thinks the new year has in store...
December 21, 2010 4:11 PM
A colleague passed along yesterday's Dilbert comic strip, which has a pretty random mention of server virtualization. Check it out:
---
December 16, 2010 5:21 PM
Paul Maritz knows VMware has a target on its back. The VMware CEO was the latest guest on Fortune's "Connected with Adam Lashinsky," where he talked about VMware's standing in...
---
December 16, 2010 2:10 PM
Brian Madden, Mike Laverick, Bridget Botelho and myself were guests on yesterday's VMware Communities Roundtable podcast. We talked about some of this year's biggest virtualization news -- such as...
---
December 14, 2010 3:06 PM
A whole crew of TechTarget editors and experts will be on tomorrow's VMware Communities Roundtable show to talk about the top virtualization stories of 2010 and what we expect for 2011. I'll be joined by Brian Madden,
---
---
December 9, 2010 9:26 PM
Video is a very popular marketing medium in the virtualization world. Some vendors use videos to take shots at competitors, like the infamous "Microsoft Mythbusters" video...
---
December 7, 2010 5:17 PM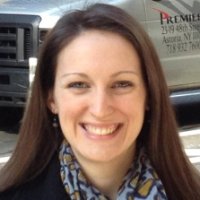 Profile: Alyssa Provazza
It probably doesn't surprise you anymore to hear that server virtualization adoption is increasing. Our "Virtualization Decisions 2010 Purchasing Intentions Survey" showed...
---
---
December 3, 2010 8:53 PM

Profile: Beth Pariseau
Virtualization management ISV Reflex Systems abruptly replaced President and CEO Peter Privateer Nov. 12 with its former VP of sales and business development Preston Futrell, and...
---