---
November 30, 2010 5:57 PM
Americans and Europeans often have different tastes when it comes to football...
---
November 24, 2010 2:24 PM
Yesterday I caught a brief but an interesting exchange between two of the people I follow on Twitter. "All my storage conversations used to push to virtualization. Now all my virt / cloud conversations push to backup or security," said Ed...
---
November 23, 2010 8:05 PM
It's hard to avoid the obvious cliche on this one: Microsoft's private cloud messaging is getting very cloudy. Back in July, at Microsoft's Worldwide Partner Conference, all the talk was about
---
November 22, 2010 3:26 PM
Despite a report by the Wall Street Journal September 15 that VMware was in talks to acquire at least a piece of Novell, the majority of the company will be acquired for $2.2 billion by
---
---
November 9, 2010 8:26 PM
While vendors and vendor coalitions are putting together preconfigured bundles of storage, networking, virtualization and applications, industry analysts say interest among IT pros in turnkey stacks...
---
November 8, 2010 5:32 PM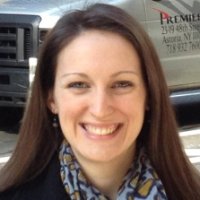 Profile: Alyssa Provazza
Many enterprises are putting on the brakes when it comes to VM backup and recovery. A recent report says enterprises aren't confident about the ability to back up and recover VMs -- leading many to avoid virtualizing their entire infrastructure. Backup vendor Veeam surveyed 500 organizations...
---