---
October 28, 2010 3:49 PM
This morning the Payment Card Industry (PCI) Security Standards Council, which creates standards with which anyone handling credit card data must comply, released the second version of its Data Security Standard (PCI DSS 2.0). One of the most important aspects of this new standard for...
October 28, 2010 2:27 PM
Today's feature by our Server Virtualization Advisory Board focuses on the backup management challenges in mixed physical-and-virtual infrastructures. Board member Jack Kaiser...
---
October 27, 2010 4:52 PM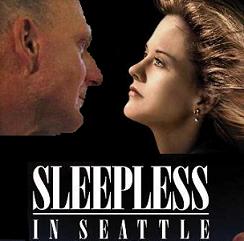 It's not a good morning for Microsoft. Execs are waking up to reports of the company's demise from two major business publications: CNNMoney,...
---
October 26, 2010 7:33 PM
Hyper-V's long-awaited Dynamic Memory feature is one step closer to general availability. Microsoft made the Hyper-V R2 Service Pack 1 Release Candidate available today as part of the
---
October 25, 2010 7:22 PM
VMware boasts that its customers include the entire Fortune 100, 491 of the Fortune 500 and 955 of the Fortune 1000. Those are all impressive figures. But if you're a small company, you might look at those stats and think,...
---
October 22, 2010 3:09 PM
In yesterday's blog post on the Hyper-V vs. VMware fight (or lack thereof), I mentioned that 76% of virtualization users named VMware as their primary platform, compared...
---
October 22, 2010 2:20 PM
I attended the New England VMware User Group meeting yesterday in Atkinson, N.H. The day started off with a VMworld 2010 recap, with a focus on the extremely popular labs. Here are some...
---
October 21, 2010 10:47 AM
The July 2009 release of Microsoft Hyper-V R2 came with a lot of hype. Not just "Wow, this Hyper-V thing really has a chance to take off!" hype. We're talking "
---
October 18, 2010 11:21 PM
Everything that goes up must come down. But as experts predicted prior to Monday night's VMware earnings call, there's no sign that VMware's continued gaudy growth numbers will crash...
---
October 12, 2010 1:18 PM
A blog post caught my eye a couple of weeks ago, at vNinja.net, concerning the author's struggles to affordably license vSphere at remote "office" locations (actually shipping vessels). "After...
---