---
February 16, 2010 3:30 PM
When you're trying to figure out if virtualization is right for your business, or which platform to choose, it's crucial to understand virtualization costs. There are the obvious costs, which...
February 16, 2010 2:26 PM
Oracle is, as we say here in Boston, wicked fah behind in the virtualization market. Building a strong, integrated virtualization portfolio is the best way -- and maybe the only way -- for the company to catch up. The Sun acquisition brought lots of hype about the future of
---
February 12, 2010 7:12 PM
Novell is jumping on the KVM bandwagon. The company is developing a KVM hypervisor called AlacrityVM, as
---
February 5, 2010 7:37 PM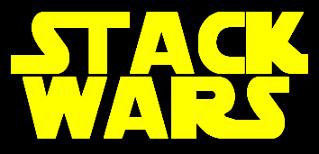 The stack wars are coming! The stack wars are coming! Our...
---
February 1, 2010 4:09 PM
This Q&A was supposed to be part of our This Week in Virtualization podcast on Oracle's Sun acquisition and future virtualization plans, but we ran into some technical difficulties and...
---