---
July 27, 2009 3:08 PM
VMware is going to be a cloud company. A real cloud company. That was the message at Thursday's New England VMware User Group summer meeting in Brunswick, Maine. Mike DiPetrillo, VMware's global cloud architect, described the one thing that will set VMware apart from Amazon, Google,...
July 24, 2009 6:40 PM
EMC has owned VMware since 2004, but for the most part, the two companies have continued to operate separately. Very separately. That may be changing.
---
July 22, 2009 11:37 PM
Microsoft released Hyper-V R2 to manufacturing today, along with Windows Server 2008 R2 and Windows 7. The release to manufacturing (RTM) means the final code is available for...
---
July 22, 2009 7:09 PM
You probably read the above headline and had a question of your own. Something along the lines of, "Colin, what have you been smoking?" I know, it seems ridonklulous to think that Microsoft would give up on its Windows operating system -- a product that dominates its market like few others in IT...
---
July 17, 2009 6:40 PM
You may remember that back in February, the Burton Group released a hypervisor comparison report. And in that report, the only hypervisor to meet 100% of the firm's required criteria for...
---
July 7, 2009 7:59 PM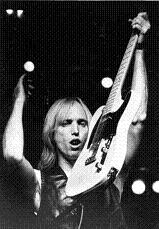 Good news, Virtual Iron customers: In...
---
---