---
April 27, 2009 7:00 PM

Profile: Alex Barrett
When it comes to IOPS performance, VMware has its proverbial panties in a bunch. Plagued by the public perception that IO-intensive workloads don't perform well in a virtual machine, the company is on a mission to prove otherwise, throwing tremendous amounts of engineering resources at the...
April 27, 2009 6:34 PM
VMware vs. Microsoft is the hot debate in virtualization these days, but what about proprietary vs. open source hypervisors? Forrester Research has an interesting take on that topic. The...
---
April 27, 2009 2:52 PM
Ever notice that when you talk to someone about virtualizating, it always seems to come down to, "So, what's your consolidation ratio?" Everyone seems to care only about the number of virtual machines you can house on a single host system. While consolidation ratios are important, they're...
---
April 20, 2009 3:36 PM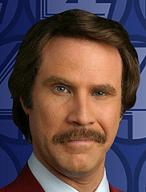 You may have heard this morning that Oracle acquired Sun...
---
April 17, 2009 1:36 PM
Bricks (standard rack-mount servers) are a known entity. You've been buying and deploying them forever. You are comfortable with bricks. Blades (blade servers) are cool. They're small. They look really neat in your rack. Your vendor really wants you to buy blades. The question is,...
---
April 16, 2009 9:11 PM

Profile: Eric Siebert
There has been a lot of mud slinging and FUD raising among virtualization vendors lately as the quest to rule the...
---
April 8, 2009 6:48 PM
I've been involved in many data center virtualization projects and one thing that continues to amaze me is that, far too often, the senior management team has no way of knowing if the project is a success. Oh sure, the manager of the data center is thrilled! He's got only 10% of the systems he had...
---
April 8, 2009 2:27 PM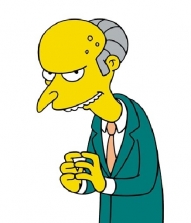 VMware and its supporters have made like Mr. Burns and released the hounds on Microsoft. The object of their ire is the "
---
April 6, 2009 2:32 PM
Microsoft has taken its virtualization marketing push and kicked it up a notch -- BAM! -- but it may be doing more harm than good. The company's new "
---