---
May 29, 2008 8:23 AM
New vendors, strategies, technologies and capabilities seem to present themselves daily to the virtualization administrator and manager. One resource that can help is the Intel Premier IT Professional (IPIP)...
May 29, 2008 8:18 AM
Big players in the virtualization world griped about the absence of performance benchmarks for virtual machines on CIO Talk Radio yesterday and discussed some of the issues surrounding virtualization standards.
Guests on the show included: Simon...
---
May 28, 2008 10:22 AM
While Citrix Systems' Xen's ubiquity may help the technology earn a legacy as the invisible hypervisor, it may also prove the most challenging next step for IT administrators and developers who want to find or develop software that leverages, supports or extends the Xen hypervisor. To...
---
May 27, 2008 8:21 AM

Profile: Jan Stafford
Hypervisor price competition will get intense this year as Microsoft enters the market with Hyper-V, and VMware will have to respond, says Chris Wolf. Wolf is Burton Group's senior analyst for data center strategies, and he's probably everyone's go-to expert on virtualization.  He...
---
May 23, 2008 10:00 AM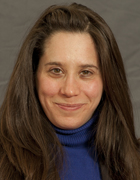 Profile: Lauren Horwitz
This blog post was written by Megan Santosus, Features Writer. A recent white paper published by Embotics Corp. on the hidden costs of virtual machines (VMs) paints just the kind of picture one might expect from a vendor of VM...
---
May 22, 2008 9:51 AM
I was recently asked, "do you have any visibility of the storge utilization you provide your virtual machines?" I stopped, thought about it and said "no". However, in my situation, this is not yet a problem. A pitfall for most enterprise server virtualization strategies is in a reservation...
---
May 22, 2008 9:34 AM
As new vendors enter the x86 virtualization space, pioneer VMware, Inc. is moving on to the next frontier, cloud computing, said VMware President and Chief Executive Officer Diane Greene in her keynote address at...
---
May 20, 2008 9:26 AM
VMware's Virtual Appliance Marketplace has over 800 appliances available for download over a wide range of categories that can be used in your VMware environment. For those who may not be familiar,...
---
May 16, 2008 9:45 AM
As this long running thread in the VMware forums indicates, many users are frustrated with VMware's lack of support for a Linux-based Virtual Infrastructure client to manage VI3 environments. Currently,...
---
May 16, 2008 9:28 AM
Almost every virtualization admin that I interact with has materially changed their strategy at some point with their first generation of server virtualization before the entire project is complete. Among the strategy changes are those related to network zoning, which will become a more...
---