---
December 7, 2009 1:18 PM
Research firm IDC just released its top 10 predictions for the IT and telecommunications industry. Here are a few highlights:
Growth will return to the IT industry in 2010. We predict 3.2% growth for the year, returning the industry to 2008 spending levels of about $1.5 trillion.
Emerging markets will lead the IT recovery, with BRIC (Brazil, Russia, India China) countries growing 8-13%.
Cloud computing will expand and mature as we see a strategic battle for cloud platform leadership, new public cloud hot spots, private cloud offerings, cloud appliances, and offerings that bridge public and private clouds.
Business applications will undergo a fundamental transformation – fusing business applications with social/collaboration software and analytics into a new generation of "socialyptic" apps, challenging current market leaders.
Rising energy costs and pressure from the Copenhagen Climate Change Conference will make sustainability a source of renewed opportunity for the IT industry in 2010.
Other industries will come out of the recession with a transformation agenda and look to IT as an increasingly important lever for these initiatives. Smart meters and electronic medical records will hit important adoption levels.
December 2, 2009 8:00 PM
LAS VEGAS – Andrew Butler, a Gartner analyst, yesterday called Itanium "the Marmite of the computing industry."
Butler, who is from the U.K., was referencing a yeast paste popular over the pond that is commonly used as a spread on toast, sandwiches and crackers. So how does Intel's Itanium process or compare?
"The thing about Marmite is no one is neutral about it," he said. "People either love it or hate it."
Butler went on to say that Itanium will continue to be a chip primarily for Hewlett-Packard server hardware running HP-UX and other older HP OSes like NonStop.
"Ninety percent of Itanium users are HP-UX customers," he said. "Itanium has a safe future, but in the proprietary Unix market."
---
November 12, 2009 9:28 PM
Earlier this week I wrote about the pending Oracle-Sun acquisition, and how Sun Microsystems customers were getting pretty tired of being in limbo, waiting around while antitrust regulatory agencies here and across the pond decide whether to approve it.
Shortly after I wrote my story, in addition to one of our contributors Bill Claybrook writing a solid story on whether x86 Solaris would survive the Oracle acquisition, Clabby Analytics president Joe Clabby wrote a paper taking a look back at the acquisition terms, and the future of the deal.
According to Clabby, "Oracle's acquisition of Sun needs to be reconsidered, redone, renegotiated, or rejected." Those are some harsh words right there, but Clabby took some time to break it down. He said that given four factors — revenue losses due to European Commission regulatory delays, loss of Sun engineering and sales talent, migration away from Sun during the delay, and Oracle's stated earnings goals — that Oracle now has four options:
Continue with its acquisition plans — and fight the EC (or negotiate in order to gain approval of the Sun plan). Then proceed on its path to become a hardware/software/services provider.
Continue with the acquisition plan — but once Sun is acquired, sell-off non-strategic Sun assets in order to meet its accretive goals.
Restructure (renegotiate) its acquisition deal to reflect the previously described market changes
Withdraw from the Sun deal altogether.

If Oracle chooses to continue with its Sun acquisition plan, Clabby Analytics would expect Oracle to provide new guidance on the effect that the Sun acquisition is now likely to have on its earnings in the near and long term. In fact, Oracle's investors and the broader market should demand it do so. We suspect that Oracle will be hard-pressed to show that it can meet its current revenue estimates.
Clabby's column was in the most recent edition of Pund-IT Review, a weekly collection of analyst opinions that analyst Charles King puts together.
---
October 12, 2009 8:15 PM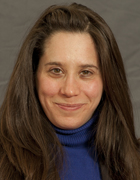 Profile: Lauren Horwitz
This year, SearchDataCenter.com is once again running its annual Products of the Year awards. Nominate your favorite product or your company's product in one of the following categories:
Servers
infrastructure
Systems management
The call for entries is open now through Nov. 13, 2009. Products qualify if they were released between Nov. 1, 2008, and Nov. 1, 2009 (including beta). Click here for deadlines, details and criteria on Products of the Year. And click here for the direct link to our form.
---
September 2, 2009 12:06 PM
Google's Gmail service was down for "about 100 minutes" yesterday, according to Ben Treynor, its VP of engineering and site reliability czar. The outage caused a flurry of conversation online, particularly from Gmail users on Twitter, who flooded the site with messages using the "#googlefail" hashtag.
According to Treynor, the problem came about due to not enough capacity and insufficient routing of network traffic during routine maintenance.
"(W)e took a small fraction of Gmail's servers offline to perform routine upgrades," Treynor wrote. "However, as we now know, we had slightly underestimated the load which some recent changes (ironically, some designed to improve service availability) placed on the request routers — servers which direct web queries to the appropriate Gmail server for response."
Some request routers became overloaded and transferred the load to other request routers, which in turn became overloaded themselves, and the situation snowballed.
Treynor concluded that the Gmail team will make improvements over the next few weeks, but tempered that by writing that "Gmail remains more than 99.9% available to all users…"
Wow, that sounds like a lot, doesn't it? 99.9% available? When you break it down, 99.9% availability is equal to almost nine hours of downtime over the course of a year. That might be OK for a normal person using Gmail for personal use, but businesses that rely on it might not be happy. For comparison's sake, if Gmail had four nines of availability, it would have 53 minutes of downtime every year; the holy five nines of availability (99.999%) would equal five minutes of downtime.
---
August 7, 2009 5:57 PM

Profile: Matt Stansberry
According to a new report from the IT job research firm Foote Partners LLC, the IT job losses have slowed down in the U.S., and Canada actually posted a net gain in technology jobs.
David Foote, CEO and founder of the firm, said certain non-certified job skills are recession proof — including virtualization, IT architecture, business process, network security management and others. You can find the rest of Foote's IT skills hot list with the full Foote IT job market report.
---
July 30, 2009 5:03 PM
I just heard that today is the 10th Annual Sysadmin Day. From the website:
A sysadmin unpacked the server for this website from its box, installed an operating system, patched it for security, made sure the power and air conditioning was working in the server room, monitored it for stability, set up the software, and kept backups in case anything went wrong. All to serve this webpage.

A sysadmin installed the routers, laid the cables, configured the networks, set up the firewalls, and watched and guided the traffic for each hop of the network that runs over copper, fiber optic glass, and even the air itself to bring the Internet to your computer. All to make sure the webpage found its way from the server to your computer.

A sysadmin makes sure your network connection is safe, secure, open, and working. A sysadmin makes sure your computer is working in a healthy way on a healthy network. A sysadmin takes backups to guard against disaster both human and otherwise, holds the gates against security threats and crackers, and keeps the printers going no matter how many copies of the tax code someone from Accounting prints out.
So if you're not a sysadmin, honor them today and file a random Helpdesk ticket. And make sure that no matter how menial the problem, mark it "urgent." If you're in a real giving mood, order some Domino's pizza and a case of Mountain Dew for lunch. The sysadmins will be eternally grateful.
---
July 23, 2009 1:55 PM
IBM this week revealed details about its upcoming Power7 processor, confirming that it will be a 45-nanometer chip with 4, 6 or 8 cores. Each core will have up to 4 computing threads, meaning there could be up to 32 threads on a single Power7 chip.
The Power7 processor is expected out next year, with Steve Sibley, IBM Power Systems platform manager, saying IBM will try to get it out by mid-year. Other details on the chip: It will use DDR3 memory, have expanded cache and included embedded DRAM. Sibley wouldn't disclose clock speeds but it is expected to be in the 3-4 GHz range. He said more details will come out at the HotChips conference next month in California.
Assuming the Power 595 server will retain its current architecture of up to 32 sockets, that means with Power7 chips it could have up to 256 processor cores and 1,024 computing threads.
Of course, IBM doesn't want its Power Systems customers to wait around until the Power7 is released. So it announced a swap program. Users who have or buy a Power 570 or a Power 595 box now will be able to swap the Power7 processor book in for the Power6 or Power6+ processors they have there now. When I asked why lower-end systems weren't involved in the swap program, Sibley said there is less interest among users in upgrading lower-end systems. When those servers get outdated, he said, end users tend to just move them to test and development environments.
Part of IBM's goal is obviously to prevent the sales lull that often comes before a new chip release, but it also gives users options for buying now and swapping later without switching up the box's serial number. In addition, swapping in the Power7 chips will not cost as much as buying a whole new box, though IBM hasn't released any prices. Finally, the swap program is back-dated, so you don't need to buy a box right now to get the swap. If you have a Power6 or Power6+ 570 or 595 now, you will be eligible for a serial-number protecting upgrade.
---
July 21, 2009 2:18 PM
Sun Microsystems and Fujitsu have announced that it will now sell servers with UltraSparc T2 chips that have speeds up to 1.6GHz. The previous top speed was 1.4Ghz.
One of the criticisms of the UltraSparc chip is that it runs at a lower frequency than other RISC/EPIC processors, especially when compared to IBM's Power chip. That presumably puts it at a disadvantage when it comes to online transaction processing and performing trades, for example.
David Simon, a chairman at software as a service (SaaS) company SearchForce.com, is a Sun server user who said that though the UltraSparc's frequency might be low compared to Power, its bus architecture allows more transactions to be processed in parallel, thus completing more total transactions in the same amount of time.
---
July 16, 2009 1:27 PM
Though Sun shareholders may give the thumbs-up to a merger with Oracle in a meeting today, users shouldn't expect it to be complete for months, despite Oracle's claims and hopes.
Two weeks ago, Oracle announced that the U.S. Justice Department had issued a request for more material in its antitrust review of the merger between the two big technology companies. The request, according to Oracle, was regarding the way in which Java is licensed once Sun becomes a part of Oracle. Richard Jones, vice president of data center services for The Burton Group, said that if Oracle were to start changing the Java license, it would be "shooting itself in the foot."
Oracle added that despite the request, it still hoped to complete the acquisition this summer. But according to a story in the Wall Street Journal, second requests from the Justice Department do not generally happen that quickly. They are measured in months, not days.
In testimony delivered in late 2007, Thomas Barnett, former head of the Justice Department's antitrust division, said the average length of a second-request review was 154 days. A similar length of time would have Oracle receiving the Justice Department's blessing to close the Sun acquisition no sooner than late November.

Some antitrust experts say second-request investigations can take even longer. John Harkrider, an antitrust practice co-chair at the law firm Axinn, Veltrop & Harkrider LLP, who has been retained by the Justice Department to investigate antitrust issues in the past, said he advises clients to allow for six to nine months for such reviews.

"If you move heaven and earth to comply, you should certainly be able to do it within six months," Harkrider said.
---