---
August 13, 2010 3:38 PM

Profile: Alex Barrett
A memo that was ostensibly leaked to the Oracle Solaris engineering team pulls the rug out from OpenSolaris.
"We will no longer distribute source code for the entirety of the Solaris operating system in real-time while it is developed, on a nightly basis," the memo states. However, "we will distribute updates to approved CDDL or other open source-licensed code following full releases of our enterprise Solaris operating system."
The memo was posted on Anonymouse.org this morning, and signed Mike Shapiro, a distinguished engineer at Sun Labs, Bill Nesheim, Solaris vice president, and Chris Armes, director of Solaris revenue product engineering software.
SearchDataCenter.com could not determine the veracity of the leaked memo at press time.
August 6, 2010 4:48 PM
Garrett D'Amore, a former Sun software engineer this week launched Illumos (Illumos = Illum + OS = "Light + OS"), an open source project to develop an OS based on the core OpenSolaris technologies. The new Unix variant won't be a true fork of OpenSolaris (more like a spork), as some parts of the OpenSolaris code aren't open source, including some critical drivers.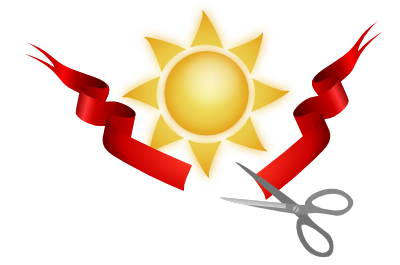 Former Sun dtrace developer Bryan Cantrill wrote: Unfortunately — and now in hindsight — we know that OpenSolaris didn't go far enough: even though the right to fork was understood, there was not enough attention paid to the power to fork. As a result, the operating system never quite got to being 100% open: there remained some annoying (but essential) little bits that could not be opened for one historical (i.e., legal) reason or another. When coupled with the fact that Sun historically had a monopoly or near-monopoly on Solaris engineering talent, the community was entirely deprived of the oxygen that it would have needed to exercise its right to fork.
OpenSolaris users have not been happy with new owner Oracle's commitment to the project. The OpenSolaris Governing Board has basically thrown up its hands in frustration over being ignored by Oracle. More info on how Oracle's lack of communication on OpenSolaris here.
Some folks have asked why OpenSolaris matters at all, with so many Linux variants available. Slashdot commentators pointed to great Solaris-only features that users won't find in Linux variants, including ZFS, dtrace, Crossbow and Solaris Zones.
---
July 7, 2010 3:31 PM

Profile: Ryan Arsenault
Catering to the continued IT push for data center energy efficiency, earlier today the Transaction Processing Performance Council (TPC) announced initial results for its TPC-Energy specification. 
Hewlett-Packard, using its own servers, was the first to publish individual results of the specification, which is designed to reduce energy consumption in the data center by measuring the watts per performance of a company's servers and other data center hardware.  The specification was approved in December and announced in February.
HP published results of the TPC-Energy spec on three separate TPC benchmarks: TPC-E, TPC-C and TPC-H.  In terms of some of the data that HP revealed, its HP ProLiant DL585 G7 enterprise class server, available Sept. 1, clocked in at 5.93 Watts/KtpmC.  The full set of results can be found on the "Top Ten" energy/performance systems sections for each benchmark on the TPC website.
The TPC has been providing benchmarks for 22 years that have been used in measuring and comparing the price and performance of a data center's systems.  The TPC-Energy specification is the first aspect of TPC's existing benchmarks to evaluate hardware from the standpoint of energy efficiency.
---
June 24, 2010 7:07 PM
IT Service Management via SaaS vendor Service-Now.com rolled out a new version of its ITSM suite. The Spring 2010 release included six new applications: service portfolio management, IT cost management, project management, field services, and shared services for HR and facilities business process automation. Service-Now.com also added support for HTML5, iPad and iPhone multi-touch gestures. The update automatically rolled out to users on June 4, 2010.
Systems management upstart now owned by CA, Nimsoft, released new features for its systems management suite as well. Nimsoft announced a power monitoring feature for tracking data center efficiency and UPS status, and cloud computing monitoring software for Google App Engine and Rackspace environments.
---
April 20, 2010 2:06 PM
According to French IT news site LeMagIT, Oracle is about to drop its line of AMD servers, ending the long and close relationship Sun Microsystems has had with the chipmaker. From the story:
According to multiples sources reached by LeMagIT, Opteron servers have disappeared from Oracle's x86 roadmap and the manufacturer seems decided to embrace an all Intel product line based on Xeon 5600 and Xeon 7500 chips. Even at the high end of its line, Oracle is about to replace its flagship X4640 by a new octo-socket server based on Xeon 7500 CPUs.
AMD refused comment.
The news actually comes as no surprise. Oracle has been mostly quiet regarding future server products for Intel's latest Xeon chips and AMD's latest Opteron, and AMD announced a limited number of big OEM partners when unveiling its newest x86 Opteron processor, dubbed Magny Cours.
During a recent interview, Cisco wouldn't comment on whether it would offer AMD-based servers in the future, but it doesn't seem like they'll be doing it soon.
"We're always evaluating CPUs, and we're looking at AMD," said Paul Durzan, Cisco product director. "Intel is very clearly the performance leader, so we're happy with Intel being our CPU provider."
That said, two of the biggest x86 server makers, HP and Dell, are selling AMD-based servers. Those two alone account for well over 50% of the x86 server market. Still, it is a blow to AMD when three major server OEMs — IBM, Oracle/Sun and now Cisco — are at best lukewarm to your product.
---
April 13, 2010 5:40 PM
IBM Corp. announced three new Power7-based Unix blade servers today, adding onto its initial Power7 server announcement in February.
Most of it is pretty standard. The three include:
PS700: Four 3GHz Power7 processor cores, 8 DIMM slots, 64GB max memory
PS701: Eight 3GHz Power7 cores, 16 DIMMs, 128GB max memory
PS702: Basically a double-wide 701
All are capable of running AIX, IBM i and Novell and Red Hat Linux distros, and can be mixed and matched in the same BladeCenter chassis with x86 blades.
IBM also announced a new version of AIX called AIX 6 Express Edition, catered toward small and medium businesses who are looking for cheaper licensing costs and don't mind fewer functions from the full version of AIX. Differences in the AIX versions include, for example, how many cores and memory it supports. While the standard version supports up to 64 cores, Express only supports a maximum of four.
I asked Steve Sibley, IBM Power Systems marketing director, whether the Express is meant to discourage defections off Power to cheaper x86 platforms.
"It certainly gives the low-end environment a bit more competitive price point, so that clients buying smaller systems don't have to pay for the whole scalability," he said.
---
April 6, 2010 1:54 PM
In the category of declining-Unix-market news, Microsoft has decided to make Windows Server 2008 R2 the last version it will support on Intel's Itanium chip.
This isn't too much of a surprise, nor is it that much of a blow to Itanium at this point. While Itanium may have had dreams long ago of completely taking over the server processor market, that tree has just not borne fruit, and those dreams are long dead. Most people now know that Itanium is largely a chip used by old HP PA-RISC users who mainly want a new platform to port their HP-UX applications to.
Still, it is one more chip in the armor of the ever-resilient, yet ever-declining Unix market, and I'll be working on a story about it this week. If you are running Windows Server on Itanium and want to give me your thoughts, e-mail me at mfontecchio(at)techtarget.com.
---
April 6, 2010 1:31 PM
Our sister site SearchITChannel has a story up today on whether Cisco's Unified Computing System (UCS) is as good a fit in existing data centers as it is in new facilities.
Cisco, of course, contends that UCS can work just as well in existing facilities. In the story, one mid-Atlantic value added reseller (VAR) talked about the challenges of installing UCS in existing data centers.
The mid-Atlantic VAR, who is affiliated with both HP and Cisco, agreed that Cisco UCS is a tougher sell into existing data center facilities, and that some Cisco gear is a harder sale than other Cisco gear. For example, Cisco's rack server UCS can go into an existing data center more easily than the blade model because the rack doesn't require the Nexus switch, he said.

Whether a customer already runs Cisco networking gear in the data center could be a big factor in the purchasing process. Those shops have already bought into the Cisco data center story at least to some extent, VARs said.
I took a briefing on the UCS news, which basically integrates the new Intel Nehalem and Nehalem-EX blade and rack servers into the product. It includes the company's first four-socket servers, but does not yet include AMD-based servers.
"Intel is very clearly the performance leader, so we're happy with Intel being our CPU provider," Paul Durzan, a product director at Cisco, said.
And now, to the blah blah blah. When I and another reporter talked to Cisco, they sent along a PowerPoint presentation on the news. In addition to the slides, there were notes accompanying each one. On a slide at the end summarizing the news, the notes field starts off with "So why Cisco you ask" and then there are two bullet points, as follows:
Improve business agility and performance
Blah, blah, blah
Thanks for the laugh, Cisco!
---
March 30, 2010 12:40 PM
I just got the list of AMD partners for its newest x86 Opteron chip, and it leaves out some major players, for now.
The list includes HP, Dell, Gateway (Acer), Cray, Microtech/Atipa, Appro, Asus, Colfax, SGI, Supermicro, TYAN, ZT Systems, Penguin and Microway. Notably absent are IBM, Oracle/Sun and Cisco. An AMD spokesman said he couldn't confirm that these would be the only partners offering "Magny Cours"-based servers, but they were the only ones who issues releases demonstrating their support on Monday.
IBM does offer some AMD-based servers, such as the System x3755 based on the six-core AMD Opteron. So it will be interesting to see if IBM will offer anything based on Magny Cours. Sun had a line of AMD servers as well, so we'll see if Oracle carries that tradition. As for Cisco, who knows. Its first line of Unified Computing Systems (UCS) servers were Intel-based only, and when I recently asked someone at Cisco about it, they said they couldn't comment on future products.
---
March 18, 2010 4:26 PM
Cisco is apparently going to wait until Intel announces its eight-core Nehalem EX chip before it unveils its newest Xeon server hardware, which will be dubbed the "M2" server line.
Most server vendors – HP, IBM, Dell, Fujitsu – made server announcements this week regarding the six-core Intel Xeon 5600 processor, codenamed Westmereand designed for one- and two-socket systems. Intel is expected to make another announcement at the end of this month for the Xeon Nehalem EX, an eight-core chip built for four-socket systems. Sometime thereabouts is when Cisco will announce its newest Xeon servers, according to Daniel Bounds, Cisco marketing manager for its Unified Computing System.
Bounds did talk about some performance benchmarks Cisco acheived. They include results in the VMware VMmark and various SPEC benchmarks, with details available here. The benchmarks do give some insight into the Xeon 5600 servers Cisco will offer. For example, its UCS C250 M2 server looks to be a two-socket machine capable of running two six-core Xeon 5600s. In the benchmark test, the machine included two Xeon 5680s.
Also, will Cisco start offering AMD Opteron-based servers? It did not do so in its first iteration of UCS, and it's staying mum about the second generation. AMD is planning on announcing a new 12-core chip by the end of this month, dubbed "Magny Cours," to compete with Intel's most recent x86 Xeon chips. But Bounds would not reveal whether Cisco will offer AMD-based blades, saying they "can't comment on any unannounced products."
See some of our recent coverage of Intel and AMD x86 processors:
---