Aug 6 2008 12:21AM GMT
Tags:
I expected this year's joint LinuxWorld/Next Generation Data Center conference at the Moscone Center in San Francisco Aug. 4-7 to be full of technology vendors, high-level technical sessions, product news and interesting characters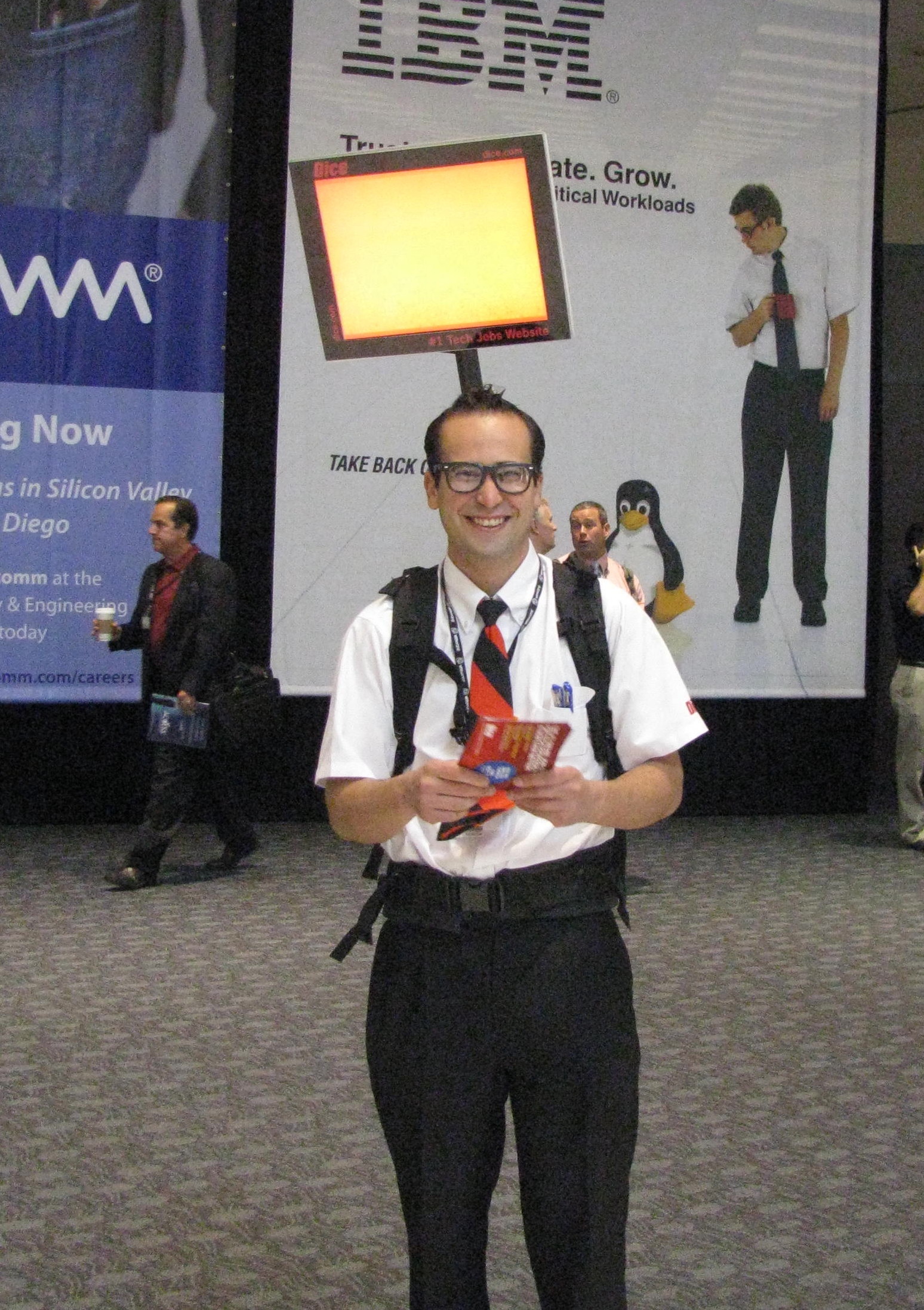 .
As you can see (at right), my expectations were exceeded.
This year's conference is packed, with three to four keynotes each day, a large array of tech vendors and numerous technical sessions, covering storage, security, networking, applications, facility infrastructure, and virtualization.
In the five sessions I attended today, which touched on all of the above, virtualization was a predominant topic of conversation in each.
For instance, Rajiv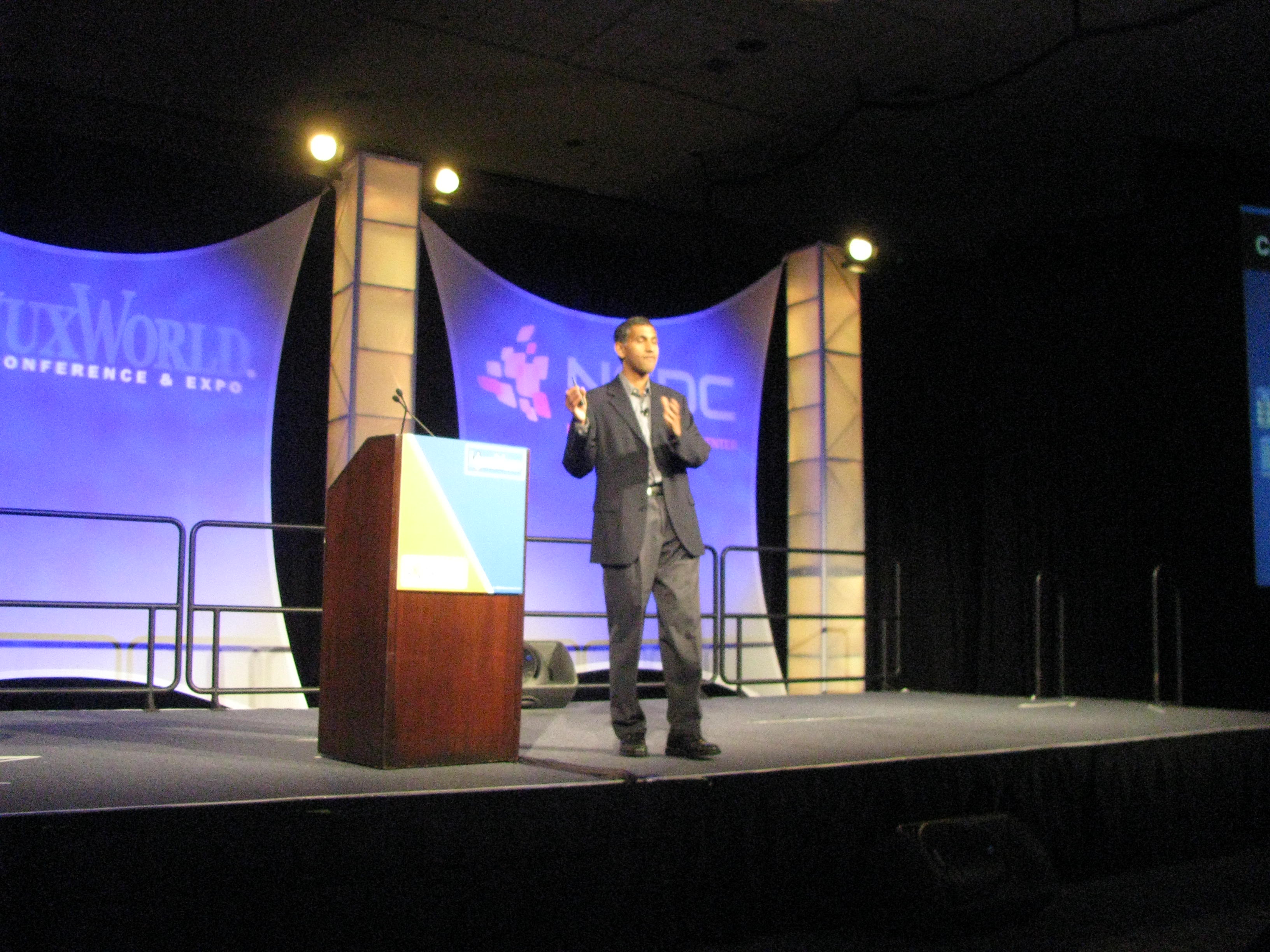 Ramaswami, the vice president and general manager of Cisco Systems Inc., (at left), gave a keynote this afternoon, "Data Center 3.0: How the Network Is Transforming the Data Center," and explained that, eventually, everything in the data center will be virtualized, including networks.
In another session I attended on creating an efficient, profitable data center, hosted by the Rocky Mountain Institute, virtualization was listed again and again as a key way to reduce data center power consumption.
Cloud computing (aka distributed computing), which goes hand in hand with virtualization, was also a popular topic in the sessions I attended, including the kickoff keynote, "Stateless Computing: Scaling at Zero Marginal Cost above Capex," by Jeffrey Birnbaum, the managing director and chief technology architect for Merrill Lynch.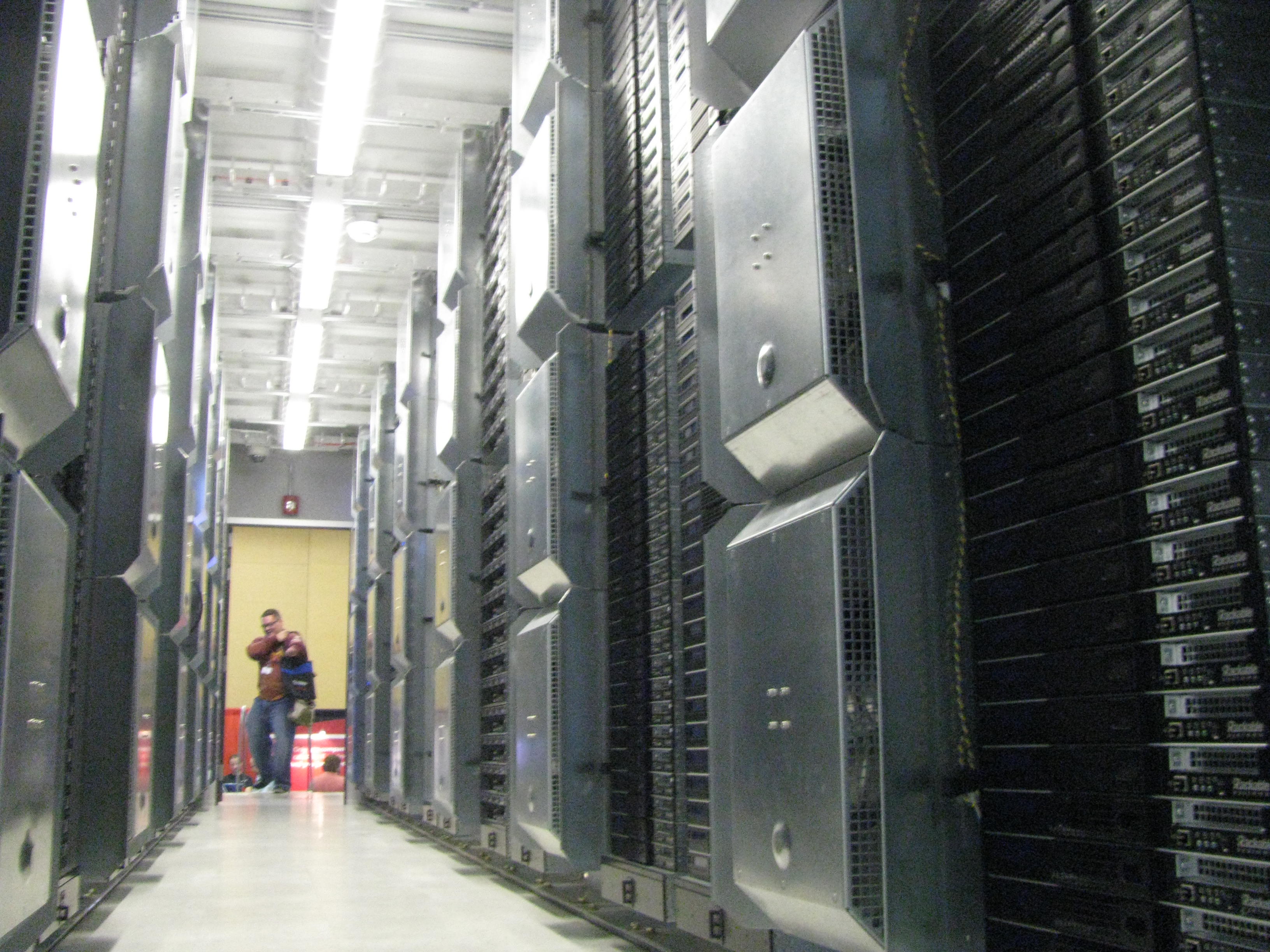 In between sessions, I took a tour of Rackable Systems' 40-foot containerized data center (at right), Ice Cube, which was one of the most popular attractions on the large show floor.
Ice Cube is packed with up to 22,400 Intel Xeon processing cores in Rackable's own half-depth servers, has a 36-inch central isle to access servers and uses direct current, or DC, power and self-contained uninterruptible power supply, or UPS, technology.
Ice Cube can be configured with IBM BladeCenter servers as well.
Tomorrow I'll check out a keynote session by Oracle CIO and Senior Vice President Mark Sunday on delivering business value with next-generation data centers and more sessions on green strategies for data centers, cloud computing and virtualization.