Aug 8 2008 3:16PM GMT
Tags:
IDG World Expo, which organized the LinuxWorld and Next Generation Data Center Conference & Expo (NGDC) Aug. 4-7, 2008, at the Moscone Center in San Francisco, announced the "successful completion of the show" and claimed that combined, the shows attracted nearly 10,000 participants.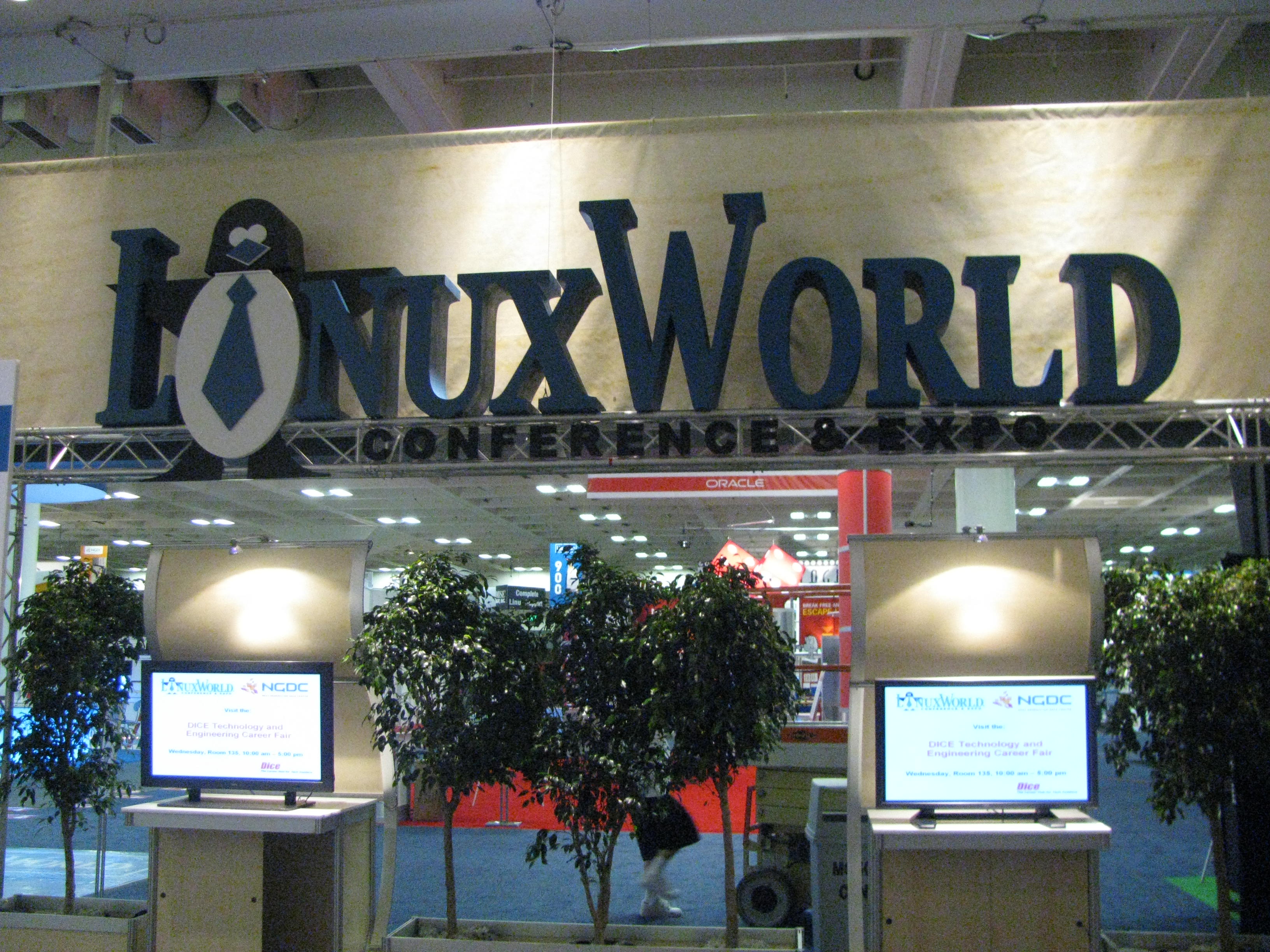 An official audit of the actual number of attendees won't be available until October 2008, but I doubt there were that many people there, and I'm not the only one. The buzz at the show this year was that there were far fewer attendees than in previous years. I also attended the VMworld 2007 show at the Moscone Center last September, and know what 10,000 people looks like at Moscone. This crowd was much thinner.
Not that having fewer than 10,000 attendees is a bad thing; some say it signals true success for Linux; the buzz about the operating system has fizzled out because it is mainstream. That might be, but I think our toilet of an economy might also be at play in potentially lower attendance.
As for the program, there were 200 combined educational sessions, tutorials and hands-on-labs among 17 tracks, including applications, mobile Linux, virtualization and advanced facilities management in the data center. We covered a handful of them, which can be found on our LinuxWorld/ NGDC roundup site.
The themes throughout the show were mobile Linux, power consumption and green technologies, and virtualization. Keynote presentations from executives at Merrill Lynch, McKesson, Cisco Systems Inc., IBM, Citrix Systems Inc. and Lucasfilm Ltd., explored many of these themes.
On the exhibit show floor were companies including Astaro Corp., Barracuda Networks, Copan Systems, Opengear, Canonical, Access, Oracle Corp., DataSynapse, Cisco, Fujitsu, Intel, Talend, Brocade, Ubucon, Bivio Networks, VMware, SugarCRM, Rackable Systems, Wind River and Dice.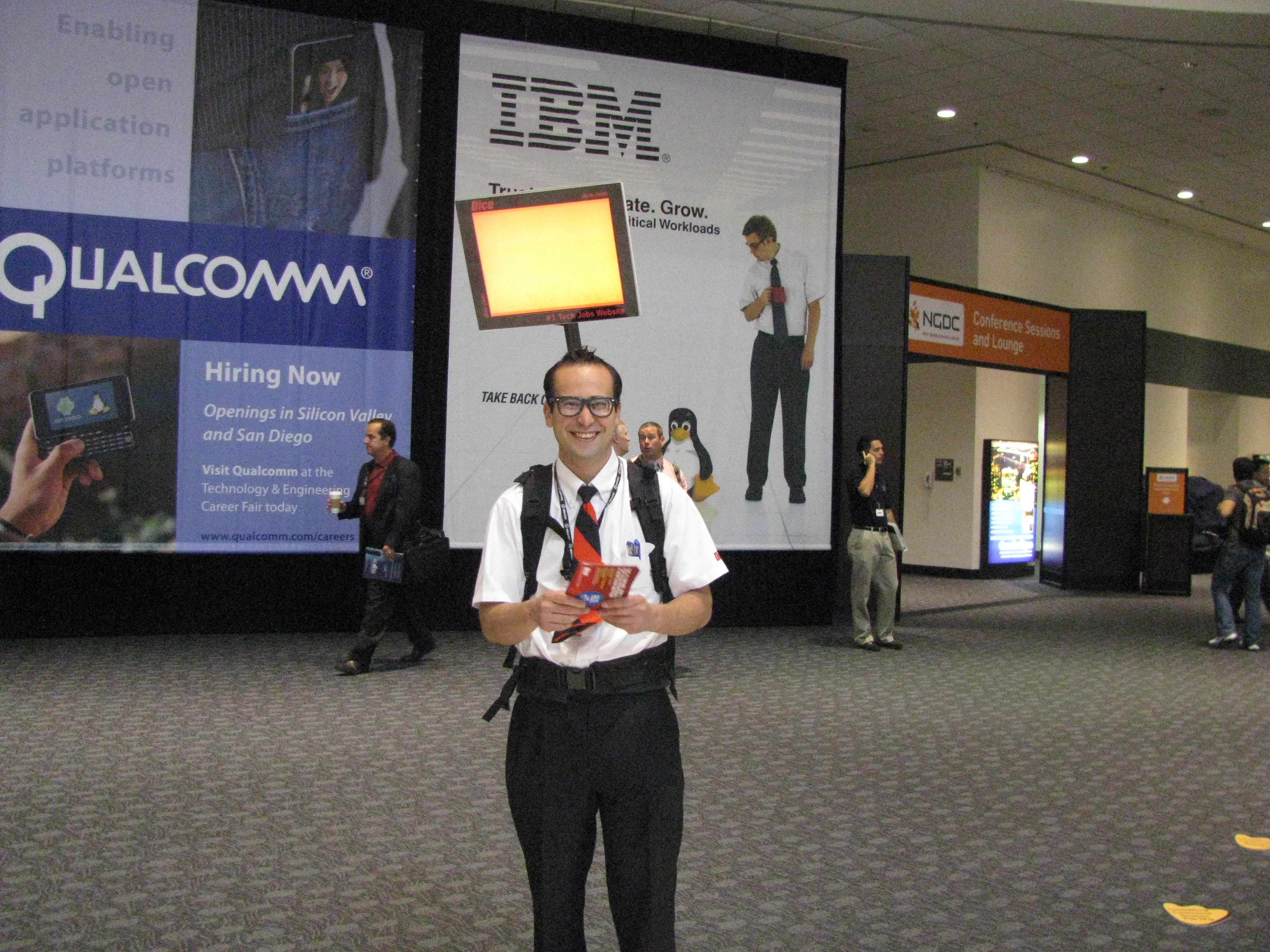 New features included the Mobile Linux Conference, Software Central, Installfest for Schools, an open source voting demonstration, and the Golden Penguin Bowl.
The Golden Penguin Bowl was a contest between three geeks from Novell and SUSE against three nerds from Ubuntu who battled over who can answer the most obscure trivia regarding sci-fi, high-tech, Linux and all things geek.
The LinuxWorld.com Product Excellence Awards were announced on Tuesday, Aug. 5, and a complete list of winners can be found on the LinuxWorld and the Next Generation Data Center Conference sites.
All the keynote addresses from LinuxWorld and NGDC can be downloaded from the LinuxWorld website or the NGDC website.
Next year's LinuxWorld Conference & Expoand Next Generation Data Center Conference & Expo are scheduled to take place Aug. 10-13, 2009, at the Moscone Center.