May 26 2009 2:28PM GMT

Profile: Matt Stansberry
For a mere $340, you can send a major message to your office-mates about how much you love Unix. A new poster from Leighton Jones at Calgary-based Floating Point Digital Images depicts Eric Levenez's diagram of the Unix operating system with fractal art by Alan Tenant. You can download the Unix history chart for free here.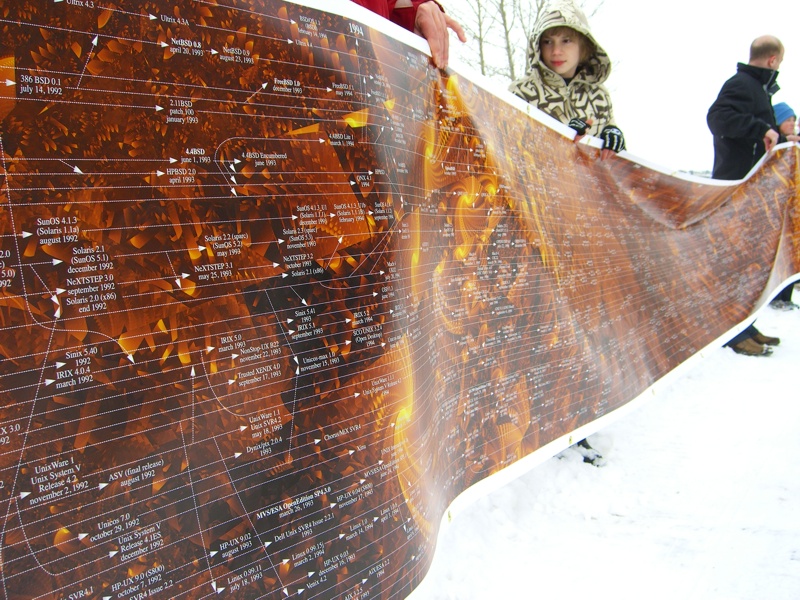 Photo by Floating Point Digital Images.
Why buy this tear and weather-resistant 10lb poster? According to the purveyors, "it could be as simple as the desire to wrap yourself several times in its informational goodness that documents the history of 1000+ versions of more than 150 different Unixes."
Found this link at The Register.