About the Server Farming blog:
The Server Farming blog is an extension of SearchDataCenter.com's news coverage on server hardware and data center physical infrastructure, written by the site's editors and contributors.
This blog serves as forum to discuss the latest in server hardware, systems management, Unix-Linux-Wintel operating systems and large distributed computing systems. This blog is designed to be interactive, so please leave feedback, raise issues and pose questions; we want to hear from you.
Meet the data center editorial team: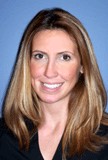 Bridget Botelho, News Writer SearchDataCenter.com: Bridget Botelho came to TechTarget after working at a Providence, Rhode Island based newspaper called the Providence Business News, where she earned the SBA (RI ) Journalist of the Year award in 2005. Before that she worked as a reporter for The Sentinel and Enterprise in Fitchburg, Massachusetts. She earned her bachelor's degree in Journalism from Northeastern University in Boston, MA and also holds an associates degree in science. She resides in Rhode Island.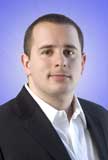 Matt Stansberry, Sr. Site Editor SearchDataCenter.com: Matt Stansberry has been reporting the convergence of technology, facility management and environmental issues since 2003. Before joining SearchDataCenter.com, Matt was managing editor of Today's Facility Manager magazine and a staff writer for the U.S. Green Buildings Council. He is the author of the eBook The Green Data Center: Energy Efficient Computing in the 21st Century. Matt graduated with a BA in English from Kent State University and lives in Eugene, OR.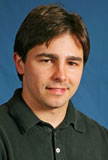 Mark Fontecchio, News Writer SearchDataCenter.com: Mark came to TechTarget by way of The Patriot Ledger, a daily newspaper in suburban Boston. Before that he worked as a reporter for Community Newspaper Company, then owned by The Boston Herald, and as a copy editor for The Portsmouth Herald. He got his bachelor's in English from The University of Vermont, where he minored in computer science, and his master's in journalism from Boston University. Mark lives in Chicago, IL.
Leah Rosin, Associate Editor SearchDataCenter.com: In her role as Associate Editor, Leah Rosin coordinates and plans the content for Search400.com. Additionally, Leah edits tips and writes blogs for SearchDataCenter.com. Leah came from the biopharmaceutical manufacturing industry where she worked as an editor for five years. She graduated from Oregon State University with a B.S. in Natural Resources Communications in 2003.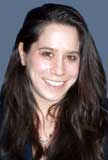 Lauren Horwitz is the managing editor of the Data Center Media Group. Horwitz comes to Data Center from CIO Decisions magazine, where she also served as the managing editor and a contributing writer. Previously, she was a senior editor at Cutter Consortium, an IT research firm, and an editor at the American Prospect, a political journal. In 2007, her work won awards from the American Society of Business Publication Editors and Trade, Association and Business Publications International.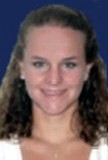 Jeanette Beltran, Assistant Editor SearchDataCenter.com: Jeannette Beltran is the production assistant editor for TechTarget's Data Center Media Group. She is responsible for compiling and editing newsletters for SearchDataCenter.com, Search400.com, SearchServerVirtualization.com, SearchVMware.com and SearchEnterpriseLinux.com. She also helps with blog, tip and Ask the Experts editing on all five sites.