Jan 28 2009 3:17PM GMT

Profile: Jessica Scarpati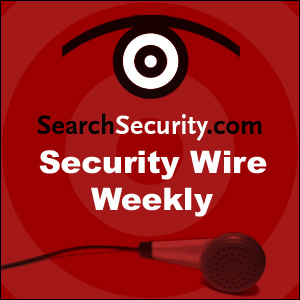 Thomas Cross, X-Force security researcher for IBM ISS, discusses the possible dangers posed by the Conficker/Downadup worm. Researchers are waiting for the payload.
Program links:
Microsoft Conficker worm hits peak, but payload awaits: Security researchers are fascinated by the spreading Conficker/Downadup worm, but are unsure what kind of damage it will do to corporate networks.
Microsoft RPC worm spreads in corporate networks: A worm, exploiting the Microsoft RPC vulnerability, is wreaking havoc on some corporate networks, according to researchers at security vendor, F-Secure.

Security Wire Weekly
[ 13:29 ]
Play Now
|
Play in Popup