Mar 11 2010 3:12PM GMT

Profile: Jessica Scarpati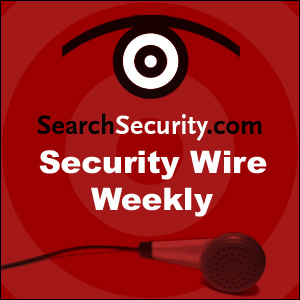 Dan Kaminsky of IO Active explains the benefits of DNSSEC and why products and services that use the technology could take off in the next few years. Scott Rose of NIST describes the lessons learned from the deployment across the .gov domain at federal government agencies.
Program links:
Experts see DNSSEC deployments gaining traction
Increased authentication at the DNS layer will block DNS cache poisoning and create new services, experts say. The root zone should be signed and verified by July.
DNSSEC: Has the Time Come? DNSSEC brings PKI to the Domain Name System and prevents dangerous cache poisoning attacks.
VIDEO – VeriSign on DNSSEC support Joe Waldron, a product manager in VeriSign's Naming (DNS) Group, said engineers are testing and upgrading systems to support security extensions for DNS (DNSSEC).

Security Wire Weekly
[ 28:35 ]
Play Now
|
Play in Popup