Apr 29 2009 7:25PM GMT

Profile: Jessica Scarpati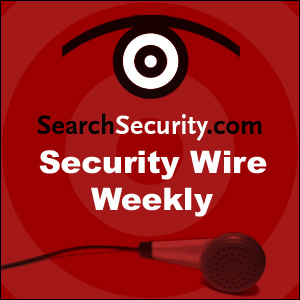 Trend Micro buys Third Brigade. Also Agile Risk Management's Matthew Shannon talks about incident response best practices, including ways to accelerate the process, how compliance enables better incident response, and what makes a successful incident response.
Program links:
Trend Micro to acquire Third Brigade for virtualization: Trend Micro said Third Brigade's technology bolsters its datacenter security strategy by helping its customers protect virtual servers and cloud computing initiatives.
Video: Security incident response 101:
Even the best procedures fail to overcome the stresses in the initial throes of an incident. Security consultant Lenny Zeltser explains how to run a well coordinated response.

Security Wire Weekly
[ 0:01 ]
Play Now
|
Play in Popup